NCSHA Washington Report | July 24, 2020
When America experiences turbulence, the subject of suburbs gets contested — and complicated.
The urban unrest of the 1960s led to decades of "white flight" from cities to suburbs that partly reflected white racism, while also possibly helping boost Black homeownership. The housing bust that fueled the Great Recession led to predictions of the "end of the suburbs," even as their household and job growth outpaced that of cities during most of that period and afterwards.
Today, there's intense debate about whether residential density, arguably the main differentiator between city and suburb, will emerge as an asset or liability in a country that will likely need to live with the coronavirus for a good while longer.
Rob Dietz, chief economist for the National Association of Home Builders, finds "a strong correlation between state-level population density and per capita virus-related deaths… [and] the fact that suburban, single-family neighborhoods appear to be more resilient during this coronavirus pandemic." Dietz's perspective is shared by commercial real estate services giant Cushman and Wakefield, which sees the pandemic "accelerating trends already underway," including "a huge cohort of buyers heading to the suburbs."
Joe Cortright of City Observatory argues, though, "the hard data show that suburbs and sprawling sunbelt cities are just as vulnerable to the coronavirus, and while poverty and housing overcrowding are risk factors, there's nothing about urban density itself that intensifies the spread of the disease." Cortright's perspective aligns with a massive new study by Johns Hopkins Bloomberg School of Public Health, which shows "denser counties, as compared to more sprawling ones, tended to have lower death rates — possibly because they enjoyed a higher level of development including better health care systems."
Some of the disagreement may derive from semantics: Economists and journalists define 'suburb' variously, while most of the rest of us just think we know one when we see one (whether it's inside or outside an official city boundary).
Political campaigns know an electoral battleground when they see one. This year's presidential election will probably be settled in the suburbs of a handful of states. The politics of fair housing are emerging as a fault line that may run through them. It doesn't have to be this way — and it shouldn't.
An ally of civil rights hero Rev. C.T. Vivian, who's passing last Friday was overshadowed by that of his colleague the iconic Rep. John Lewis on the same day, recalled:
"While we had begun to work together with some South Side groups on issues of welfare, the Vivian-led Coordinating Council allowed us to see the connections among us. By the summer of 1966, Southern white women were marching with the South Side's Arthur Brazier, Leon Finney and Bob Lucas, not only for welfare fights but through Marquette Park and into Cicero for open housing. They stood with Obed Lopez and the Puerto Rican community, calling for an end to the slums, and with Arturo Velasquez in the first stages of the emergence of Mexican organization in Pilsen."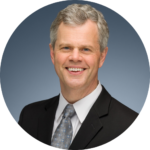 Stockton Williams | Executive Director
NCSHA COVID-19 Resources and Updates
---
In This Issue
---
HUD Repeals Affirmatively Furthering Fair Housing Rule
This week, HUD issued a new final Preserving Community and Neighborhood Choice rule, which repeals the 2015 Affirmatively Furthering Fair Housing final rule and the 1994 Analysis of Impediments requirements, returning to HUD's pre-1994 understanding of the 1968 Fair Housing Act's obligation to affirmatively further fair housing. The Preserving Community and Neighborhood Choice rule requires HUD grantees to certify they will use HUD funds to take active steps to promote fair housing. HUD will deem sufficient a grantee's certification as long as the grantee proposes to take any action above what is required by statute to promote the attributes of fair housing. The final rule is not subject to public notice or comments and will be effective 30 days after its publication in the Federal Register. For more information, see our blog.
Senate Republicans, White House Grapple with Details for Coronavirus Relief Bill
Republican Senators and White House negotiators were unable to reach agreement this week on the details of the Republican proposal for the next coronavirus relief legislation, with disagreements over spending levels and unemployment insurance payments unresolved. Senate Majority Leader Mitch McConnell (R-KY) now hopes to be able to unveil a unified Republican proposal next week. House Democrats passed their coronavirus relief plan, the Health and Economic Recovery Omnibus Emergency Solutions (HEROES) Act in May.
It is likely that when it is released, the Republican plan may include a new round of direct payments to households; liability protection for schools and businesses; additional Paycheck Protection Program funding; and funding for schools restarting operations and for testing, vaccine research, and other healthcare priorities, among other funding provisions. However, the overall size and scope of the package is not yet decided. We do not expect the Republican proposal to include additional HUD or USDA affordable housing funding or the enactment of NCSHA priorities such as the Housing Assistance Fund and emergency rental assistance or our Housing Credit priorities. It is also unlikely to include additional funding to state and local governments.
Both the $600 federal unemployment supplemental weekly payments and the federal eviction moratorium, both authorized in the CARES Act, expire next week.
FY 2021 THUD Funding Bill Heads to the House Floor
The FY 2021 Transportation, Housing and Urban Development, and Related Agencies funding bill will be considered on the House floor as part of a seven-bill minibus (H.R. 7617) next week. The bill would provide $50.6 billion for HUD in FY 2021, $1.5 billion more than the FY 2020 enacted level and $13.3 billion more than the president's 2021 budget request. The HUD funding includes $1.7 billion in discretionary funding for HOME, an increase of $350 million above the FY 2020 enacted level. In addition to regular annual appropriations, the bill includes $49 billion in one-time economic recovery funding for several HUD programs, including $17.5 billion for the HOME Investment Partnerships program. It is expected to pass the House. Timing on Senate action on regular annual appropriations bills remains unclear. Development of a short-term funding stop-gap Continuing Resolution is likely to take place when Congress returns from its August recess after Labor Day.
Senate Democrats to Introduce Economic Justice Act with New Affordable Housing Resources
Last week, Senate Democrats announced a new legislative proposal, the Economic Justice Act, to invest $350 billion in communities of color to address historic federal underinvestment and provide relief for those hardest hit by the COVID-19 pandemic. The Economic Justice Act is intended to complement the HEROES Act the House passed in May. While legislative text is not yet available, the summary documents Democrats released show the legislation will include $115 billion for high-speed internet, affordable housing, community development, and K–12 public schools; $40 billion for a refundable homeowner down payment tax credit of up to $15,000 per family; a new $25 billion state-administered renters' tax credit for low-income families, allowing them to pay no more than 30 percent of income toward rent and utilities; and $5 billion to establish a minimum 4 percent rate for bond-financed Housing Credit properties. It also will include provisions to reinstate HUD's 2015 Affirmatively Furthering Fair Housing and Disparate Impact rules and reverse the Office of the Comptroller of the Currency's recently finalized Community Reinvestment Act rule.
HUD Provides Supplemental Operating Funds for HUD-Assisted Housing
HUD announced on July 23 the availability of $1.065 billion for supplemental operating funds for Section 8, Section 202, and Section 811 properties to prevent, prepare for, and respond to COVID-19. HUD is providing these CARES Act funds via a special PBCA-administered payment process supplementing existing rental assistance contracts. Recipients may use the funds for increased cleaning, sanitization, personal protective equipment, staffing, and other COVID-19-related costs. Requests for these supplemental payments are due August 5.
USDA Posts Answers to New Multifamily Housing Program Questions
On July 20, USDA Rural Development published additional frequently asked questions and answers for stakeholders participating in the agency's multifamily housing programs. The new answers address questions related to COVID-19 and the expiration of certain CARES Act provisions, including the prohibition of late fees and evictions for tenants residing in USDA multifamily properties set to expire on July 25, and how to help tenants still experiencing a loss of income due to the pandemic.
FHFA Proposes to Maintain 2020 GSE Housing Goals in 2021
On July 20, FHFA released its proposed Fannie Mae and Freddie Mac 2021 affordable housing goals, which would extend until December 31, 2021, the Single-Family and Multifamily Housing Goals that have been in effect since 2018. FHFA proposed these goals for one year only instead of the usual three-year period because of the economic uncertainty related to the COVID-19 pandemic. Comments on the proposed goals will be due 60 days from the date of publication in the Federal Register.
Legislative and Regulatory Activities
NCSHA, State HFA, and Industry Events
August 6 | 2020 Virtual Housing Renaissance
Stockton Williams will participate in this event.
August 11 | U.S. Bank Home Mortgage Virtual HFA Symposium
Stockton Williams will speak at this event.
August 24 – 28 | Kansas Housing Conference Online
Stockton Williams will speak at this event.
October 24 – 27 | NCSHA's 2020 Conference & Showcase | New Orleans
November 18 – 20 | AHF Live | Chicago, IL
Stockton Williams will speak at this event.
Back to NCSHA Washington Report
Only members receive NCSHA Blog and Washington Report.