NCSHA Washington Report | January 22, 2021
There are two reasons why low-income homeowners need emergency relief in addition to more mortgage forbearance, which FHFA and FHA recently extended through the end of February and March, respectively, and President Biden has asked Congress to provide through September.
The first is that long-term, large-scale forbearance is a largely unproven experiment with outcomes nobody can confidently predict. "No one really knows how many of these people who are in forbearance are actually going to be able to recover, and how many of them are also going to go to serious delinquency," Tim Mayopoulos, president of Blend and former president and CEO of Fannie Mae, told Reuters.
"Forbearance only provides short-term relief, and the debt must be reckoned with at some point in the future," Federal Reserve Bank of Richmond researchers point out. "While forbearance can be highly effective at preventing serious delinquency in the short term, the COVID-19 pandemic may present a much longer-term challenge for both borrowers and servicers."
A Freddie Mac analysis from last November, which characterized forbearance as "an understudied area of research in mortgage finance," found rates then similar to the intense period of tropical storms and hurricanes in 2017 "but much higher" than the 14 months preceding the pandemic.
Analysts who find forbearance has been hugely helpful to millions of financially stressed homeowners and is still needed for many — which few would dispute — still suggest that additional tools will be needed for some. "Exit options will vary for different homeowners depending on who owns their loan, who services the loan, and their own financial circumstances at the end of the forbearance period," according to a new JPMorgan Chase Institute report. "However, given the depth of the recession, many homeowners may need additional help."
The second reason for federal emergency homeowner assistance additional to forbearance is that, while the overall numbers needing aid seem stable, more among them are worse off.
"Those homeowners who remain in forbearance are more likely to be in distress, with fewer continuing to make any payments and fewer exiting forbearance each month," MBA chief economist Mike Fratantoni said recently.
As of the end of last year, 1.8 million more borrowers were seriously delinquent than before the pandemic, according to Black Knight. For homeowners who earn less than $50,000 a year, the overall delinquency rate went from one in ten in May to one in four by mid-December, Census figures show. Black and Hispanic homeowners report much higher levels of distress than whites.
More than 10 percent of FHA-insured mortgages are delinquent. The share is substantially greater in some major markets: more than 20 percent in the Atlanta, Chicago, and Houston metro areas and almost as high in the Dallas, Orlando, and San Antonio metros. "It would be expected that these delinquency percentages will increase over time," write Ed Pinto and Tobias Peter of the American Enterprise Institute.
A storm for low-income homeowners isn't coming — it's here and highly likely to get worse. Senator Reed's Housing Assistance Fund would provide some of the protection they need.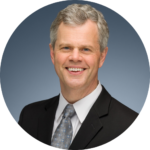 Stockton Williams | Executive Director
State HFA Emergency Housing Assistance
---
In This Issue
---
NCSHA Joins Letter to Biden Asking for Help for Homeowners
NCSHA joined the National Housing Conference's Black Homeownership Collaborative and several other affordable housing and civil rights organizations, including the National Association of Realtors, the Mortgage Bankers Association, and the National Urban League, in a letter asking the Biden Administration to include help for homeowners in the coronavirus relief and economic rescue legislation the White House plans to send Congress soon. The letter asks President Biden to include a $25 billion Housing Assistance Fund, modeled on the Hardest Hit Fund, to provide funds to state housing finance agencies to help homeowners with COVID-19 hardships bring their mortgage loans current through targeted assistance.
Biden Includes Housing in Day One Agenda
Shortly after being sworn in as president, Joe Biden signed an executive order asking the Centers for Disease Control and Prevention to consider immediately extending the federal eviction moratorium until at least March 31 and calling on Congress to provide additional rental assistance as part of its coronavirus relief and economic recovery "rescue plan." The CDC announced this extension January 21.
The president also asked the Departments of Veterans Affairs, Agriculture, and Housing and Urban Development to consider extending foreclosure moratoriums for federally guaranteed mortgages and continuing applications for forbearance for federally guaranteed mortgages until at least March 31. The Federal Housing Administration and Rural Development announced these extensions on January 21. Biden is asking the Federal Housing Finance Agency to consider extending its foreclosure moratorium further and continue forbearance applications for all loans guaranteed by Fannie Mae and Freddie Mac.
Treasury Releases Emergency Rental Assistance Program Guidance
Earlier this week, the Treasury Department published Frequently Asked Questions (FAQs) providing guidance on the recently enacted $25 billion Emergency Rental Assistance program. The FAQs indicate third-party source documentation is required for both income verification and to prove COVID-19-related financial hardship. NCSHA and many other organizations representing grantees and tenant advocates had urged Treasury to allow program administrators to rely on a household's signed attestation for eligibility qualification, as source documentation may be impossible for some applicants to provide and such requirements will slow down the process of providing assistance. For more about the FAQs, see NCSHA's blog.
IRS Housing Credit COVID-19 Relief Notice Addresses All NCSHA Recommendations
On January 15, the Internal Revenue Service (IRS) issued Notice 2021-12 extending critical Housing Credit COVID-19 relief measures, originally provided last July, that expired at the end of 2020. NCSHA, in a November letter to IRS and Treasury, urged the Service to extend all provisions of the prior guidance and to expand relief to include additional measures. The new guidance addresses all of NCSHA's recommendations, including four accommodations to keep the program operating effectively during the pandemic: extension of the placed in service deadline, extension of the year-end deadline for casualty loss property restoration, extension of the noncompliance corrective action period, and guidance clarifying that Housing Credit allocating agencies may conduct telephonic hearings to satisfy qualified allocation plan public approval requirements. NCSHA applauds the IRS and Treasury for taking action on all NCSHA's recommendations. Please see our blog for details on specific provisions of the notice.
IRS Extends Opportunity Zone COVID-19 Relief Measures
On January 19, the IRS issued Notice 2021-10, extending Opportunity Zone (OZ) relief provided last June in response to the COVID-19 pandemic. The notice provides relief from the 180-day OZ investment requirement, the 30-month substantial improvement period, the 90 percent investment standard, the 12-month reinvestment period for Opportunity Funds, and other program requirements.
Congressional Leaders Plan to Work Fast on More Relief
With both congressional chambers now controlled by Democrats — albeit by the narrowest of margins — and President Biden's release of his American Rescue Plan, Congress is looking to move on additional COVID-19 relief as soon as possible. However, the size, scope, process, and timeline for another relief bill have not yet been determined. The size and scope will likely depend on whether a bipartisan bill is possible. If Democratic leaders are unable to get sufficient support from Republican members to overcome a legislative filibuster, they could move the legislation through an alternative process under budget reconciliation, which allows for a simple majority vote in the Senate without the option to filibuster. However, reconciliation presents its own challenges, because it limits what types of provisions can be included and could set a partisan tone for the start of the new Congress.
Treasury Secretary Nominee Yellen Hearing Focused on Providing Immediate Economic Relief
On Tuesday, the Senate Finance Committee held a hearing to consider Janet Yellen's nomination to be secretary of the U.S. Department of Treasury. Yellen emphasized throughout the hearing that the new administration's immediate priority would be providing relief to communities impacted by the pandemic, particularly those of color. Yellen also expressed her willingness to work with Congress to devise new strategies to address the nation's affordable housing crisis, noting the Housing Credit has proven to be an effective tool in responding to housing needs. The committee unanimously approved Yellen's nomination today, sending it to the full Senate for a vote that could come as early as today.
Fudge Confirmation Hearing to Be Held January 28
The Senate Banking Committee plans to hold a confirmation hearing on Rep. Marcia Fudge's nomination to be HUD Secretary on January 28. The hearing will probably include other nominations under the Banking Committee's jurisdiction.
Biden Nominates Chopra for CFPB, Gensler for SEC; Expected to Name Barr for OCC
Over the course of the past week, the Biden Administration has announced the president's nominees to lead three of the top financial and consumer protection regulatory agencies. Rohit Chopra, nominated to lead the Consumer Financial Protection Bureau (CFPB), currently serves as one of five Federal Trade Commission members and was one of the first CFPB employees during the Obama Administration. Gary Gensler, tapped to lead the Securities and Exchange Commission, led the Commodities Futures Trading Commission from 2009 to 2014. Although not officially nominated at the time of this writing, President Biden is expected to pick Michael Barr to be comptroller of the currency. Barr served as assistant secretary of the Treasury for financial institutions from 2009 to 2011. Committee hearings to consider the nominees have not been announced.
FHFA Extends Foreclosure and REO Eviction Moratoriums
On Tuesday, FHFA announced it is extending Fannie Mae's and Freddie Mac's current moratoriums on single-family mortgage loan foreclosures and real estate owned evictions until February 28. To effectuate this update, Fannie Mae revised its Lender Letter LL-2021-02 (last year, known as LL-2020-02) and Freddie Mac issued Lender Bulletin 2021-3.
FHA Allows DACA Status Recipients to Obtain FHA-Insured Mortgages
On January 20, FHA acted to permit individuals with Deferred Action for Childhood Arrivals program status under U.S. citizenship rules and legally permitted to work in the United States to apply for mortgages backed by the FHA. HUD enacted this change by waiving contrary FHA Single-Family Handbook language. HUD said this language will be removed in a subsequent update to the handbook.
FHFA Issues RFI on Climate and Natural Disaster Risk Management
Also on Tuesday, FHFA issued a Request for Input (RFI) on the current and future natural disaster risk to the housing finance system and to the entities it regulates, Fannie Mae, Freddie Mac, and the Federal Home Loan Banks. The RFI poses 26 questions about two broad sets of issues: identifying and assessing climate and natural disaster risk and enhancing FHFA's supervisory and regulatory framework. Comments are due on or by April 19.
HUD Releases Report on Eliminating Regulatory Barriers to Affordable Housing
On January 19, HUD released a new report, Eliminating Barriers to Affordable Housing: Federal, State, Local, and Tribal Opportunities. The report highlights actions HUD and other agencies are taking to reduce federal regulatory barriers to affordable housing production and identifies state, local, and tribal activities to increase housing supply and reduce costs. The report suggests these may be useful models for other jurisdictions. The report also discusses ways in which the federal government can encourage and support jurisdictions to increase housing supply across income levels.
NCSHA in the News
Martinsville Bulletin, The Property Line: Biden Housing Plans Include Down Payment Help
The Mortgage Reports, Best programs for getting a mortgage with a disability in 2021
Spartanburg Herald-Journal: Despite moratorium, some South Carolinians still face eviction
DS News: How Biden's Economic Stimulus Plan Might Impact Housing
AZ Central/Arizona Republic: As the Arizona Legislature returns for 2021, 3 things could help in the pandemic
WFMZ-TV 69 News: Resources for homelessness in every state
MLK50: Community rallies to protect South Memphis family from illegal eviction, intimidation
WLTX: $25 million in rent, mortgage assistance on the way for SC families
Legislative and Regulatory Activities
NCSHA, State HFA, and Industry Events
Back to NCSHA Washington Report
Only members receive NCSHA Blog and Washington Report.