NCSHA Washington Report | February 14, 2020
In the years after World War II, an average of one in five Americans moved every year. Last November, the Census Bureau reported the share had fallen below 10 percent for the first time, reflecting decades of gradual decline.
It's common sense to see this as troubling. Urban studies scholar Richard Florida argues declining mobility leads to "less economic dynamism, lower rates of innovation, and lower productivity… [and] it exacerbates inequality by limiting the economic opportunities for workers."
But maybe it's not so simple.
Researchers from the Federal Reserve Bank of Minneapolis conclude "American workers haven't lost their flexibility. They just don't need to move so much anymore." They cite two main reasons: The mix of jobs and pay is more similar across state lines than in the past, and people have at their disposal much better information about what other parts of the country are like.
Recent work by analysts at the New York Fed finds fully 47 percent of Americans are "rooted," contentedly embedded in their communities and willing, as Florida puts it, "to sacrifice substantial income and opportunity to be around people and places they love." Their average levels of wealth and income are about the same as the 38 percent who say they are open to moving and able to do so if the right opportunity comes along.
Thomas Cook of the University of Connecticut points to research suggesting "rootedness has many positive outcomes, such as greater attachment to place and more meaningful social and community connections…[which] may then serve to provide social and economic support during periods of economic uncertainty."
The Fed study still suggests that roughly one in seven Americans feel "stuck." They face insurmountable barriers to moving — chief among them a lack of homes they can afford elsewhere and challenges in qualifying for a new mortgage. For some of the poorest, those living in public housing, changes in federal housing and social services programs may override their intentions to stay or move, according to one study.
Declining mobility rates may have consequences for lower-income places as well as people. Research by McKinsey Global Institute reported by Axios shows that, when people do move nowadays, it's typically to very similar places to where they came from, suggesting "people from distressed areas aren't finding their way into more prosperous ones, deepening their sense of being left behind and likely leading to greater social and political turmoil."
George Washington University economics professor Jay Shambaugh told the New York Times last year, "It used to be that poorer places grew faster, but that's gone. This is a really different economy than it used to be. It's one where places that struggle continue to struggle."
This dynamic has forced some economists and policymakers to reconsider their skepticism about the need for new "place-based" policies. The role of housing and state HFAs in them will be the subject of a future column.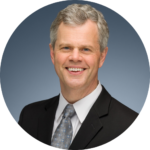 Stockton Williams | Executive Director
---
In This Issue
---
Wiessmann Appointed Executive Director, CEO of Pennsylvania Housing Finance Agency
The Pennsylvania Housing Finance Agency's Board of Directors named Robin Wiessmann executive director and CEO, effective February 10. Wiessmann has served as secretary of the Department of Banking and Securities for the past five years. Under her leadership, the department passed landmark legislation overseeing the non-bank mortgage servicing industry, promulgated comprehensive regulations for the securities industry, and advanced principles-based regulation of fintech. Previously, Wiessmann served as state treasurer of Pennsylvania and deputy director of finance for the City of Philadelphia. She was a founding principal and president of Artemis Capital Group, the first women-owned investment banking firm on Wall Street. Prior to co-founding Artemis, she was a vice president of public finance at Goldman Sachs.
Trump Administration Releases FY 2021 Budget Proposal
On February 10, the Trump Administration sent Congress its FY 2021 Budget request, "A Budget for America's Future." The $4.8 trillion budget outlines the Trump Administration's fiscal priorities for the coming year. Echoing the administration's past three annual budgets, the FY 2021 Budget would eliminate several key affordable housing and community development programs, including the HOME Investment Partnerships Program and the Housing Trust Fund, among others. The budget includes no new housing-related tax proposals and makes no new housing finance reform recommendations. Read more about the administration's FY 2021 Budget housing proposals in NCSHA's blog, as well as in our budget analysis and chart.
HUD Issues Guidance on Delegated Processing for Certain Capital Advance Projects
HUD on February 11 published a Housing Notice for Delegated Processing for Certain Capital Advance Projects, updating previous notice H 2013-12. The Delegated Processing program gives select state and local HFAs the choice to review and process certain Section 202 Supportive Housing for the Elderly and Section 811 Supportive Housing for Persons with Disabilities projects. This enhances HUD's ability to provide timely, high-quality underwriting while streamlining the compliance process for sponsors and owners undertaking mixed-finance transactions. The 2020 notice updates the firm commitment process by mandating an issuance within 12 months. As with the previous notice, HFAs participating in the FHA–HFA Risk-Sharing program are automatically approved as delegated processing agencies and need only to execute a Delegated Processing Agreement with HUD to proceed.
Opportunity and Revitalization Council Reports Findings to President Trump
On February 7, the White House Opportunity and Revitalization Council, chaired by HUD Secretary Ben Carson, released its one-year report on Opportunity Zones to President Trump. The report outlines 180 action items completed as of December 2019 by the 17 federal agencies and federal-state partnerships the council comprises. These action items include policy changes and incentives in numerous affordable housing and community development programs, including FHA mortgage insurance, HOME Investment Partnerships, Housing Trust Fund, Rental Assistance Demonstration, and Community Development Block Grants. The report makes 43 legislative and regulatory recommendations relating to Opportunity Zones, including a call for the collection of data to assess the incentive's value to distressed communities. The full report and other resources are available on the council's website.
AHTCC Accepting Nominations for Tax Credit Excellence Awards
The Affordable Housing Tax Credit Coalition (AHTCC) is accepting entries for the 2020 Charles L. Edson Tax Credit Excellence Awards through March 11. The awards recognize exceptional Housing Credit developments that aim to strengthen communities, improve health, and boost the economy in urban, suburban, and rural areas across the nation. This year's award categories include Rural Area, Small Metropolitan Area, Large Metropolitan Area, Housing for Veterans of the Armed Forces, Housing for Senior Citizens, Housing for Other Special Needs Populations, HUD Preservation Properties, and Historic Preservation Property. Projects placed in service after January 1, 2017, are eligible. For more information, visit www.taxcreditcoalition.org/awards.
HUD Accepting Entries for Secretary's Awards for Healthy Homes
HUD is accepting entries for the 2020 Secretary's Awards for Healthy Homes through March 10. The competition highlights affordable housing projects that have improved the quality of life for their low- and moderate-income tenants. Award categories include Policy Innovation, Cross-Program Coordination, Innovation in Education and Communications, Research, Federally Assisted Housing, and Privately Owned Housing. Entries will be judged on design, community planning, cooperative public/private efforts, healthy housing innovation, and historic preservation. More information is available here.
NCSHA in the News
Grants to buy a house: Your down payment shortcut (The Mortgage Reports)
Legislative and Regulatory Activities
NCSHA, State HFA, and Industry Events
February 26 | National Housing and Rehabilitation Association Annual Meeting | Palm Beach, FL
Stockton Williams will speak at this event.
March 5 – 6 | National Rural Housing Coalition Board of Directors Meeting | Washington, DC
Jennifer Schwartz will speak at this event.
March 9 – 11 | NCSHA Legislative Conference | Washington, DC
March 17 – 18 | Nebraska 2020 Housing Innovation Marketplace | La Vista, NE
Jennifer Schwartz will speak at this event.
March 18 | Ohio Housing Finance Agency Board Retreat | Columbus, OH
Jennifer Schwartz will speak at this event.
March 31 | S&P Global Ratings' Housing Hot Topics Event | New York, NY
Stockton Williams will speak at this event.
April 1 | National Council of Housing Market Analysts Spring Meeting | Washington, DC
Stockton Williams will speak at this event.
April 26 – 29 | State HFA Southeast Executive Director Meeting | Baton Rouge, LA
Stockton Williams will participate.
April 27 – 30 | Building Michigan Communities Conference | Lansing, MI
Stockton Williams will speak at this event.
May 1 | Entry Deadline | NCSHA's 2020 Awards for Program Excellence
Back to NCSHA Washington Report
Only members receive NCSHA Blog and Washington Report.