NCSHA Washington Report | December 13, 2019
NCSHA is pleased to be collaborating with the Economic Innovation Group (EIG) on a series of case studies and other content on affordable housing developments in Opportunity Zones (OZs).
Ensuring OZ-driven investment helps create and preserve affordable housing is one of NCSHA's top priorities. By producing profiles of actual developments, we aim to help state HFAs and their partners better understand how to capitalize on the incentive.
The first three published case studies reflect diversity in location, development type, and financing structure. They are:
You can learn more about these projects from the people who put them together on a free NCSHA – EIG webinar next week.
Data from NCSHA's Opportunity Zone Fund Directory suggests a substantial amount of additional OZ-driven investment in affordable housing could be forthcoming.
As NCSHA's Jim Tassos points out, when NCSHA published the first edition of the directory a year ago, only two of the 22 funds included reported a focus on affordable housing, community revitalization, or workforce housing. The next edition, which will be released next week, indicates that nearly two-thirds of the 196 listed funds are targeting those types of projects.
There are also plenty of reported OZ developments in various stages of planning, financing, and construction. As with any kind of real estate project, not all of them will pan out. Working with EIG, we'll conduct our own due diligence to produce more verified "real-deal" profiles, where we can show the additional public benefit the OZ incentive delivered.
The toolbox for HFAs and others working to strengthen underserved communities needs more tools in it. When a new one comes along, whatever its imperfections, the state HFA approach is to use it, or support its use by others, to do as much good as possible.
Mississippi HC Executive Director and NCSHA Vice Chair Scott Spivey puts it this way: "If that's a tool that's been carved out in legislation and it's been presented to economic developers and housers and everybody else, we have to at least try to use it. Because if we don't, we're not making a difference."
The first three NCSHA – EIG case studies show OZ investments making a difference. They deserve as much attention as OZ activities where the public benefit may be less clear. Here's hoping they get it.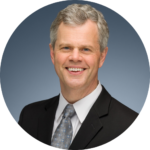 Stockton Williams | Executive Director
---
In This Issue
---
OCC, FDIC Propose Comprehensive Reforms to CRA Rules
The Office of the Comptroller of the Currency (OCC) and the Federal Deposit Insurance Corporation (FDIC) yesterday published identical proposed rulemakings that would substantially amend their Community Reinvestment Act (CRA) regulations. The proposal could have a significant impact on banks' incentives to make equity investments in Housing Credits and Housing Bonds to meet their CRA obligations by changing how compliance is evaluated. Specifically, the proposal would eliminate a separate "investment test" that requires medium- and large-sized banks to make equity investments benefitting low- and moderate-income and other underserved markets and replace it with a numerical test that would quantify all of a bank's CRA-eligible activity, whether loans or investments, and measure it against total deposits. To incentivize equity investments, the rule would allow banks to receive $2 in CRA credit for every $1 made in certain investments, including Housing Credits but not Housing Bonds.
FDIC and OCC are accepting public comments on the proposal until 60 days after it is published in the Federal Register, which is expected to be shortly. NCSHA will submit comments on behalf of all HFAs. If you have input you would like NCSHA to consider, please send it to Jennifer Schwartz by January 31.
Appropriators Announce Agreement on FY 2020 Bills
Congressional appropriators announced late Thursday they have reached an agreement "in principle" that will allow them to complete work on all Fiscal Year 2020 spending bills, including those for HUD and USDA housing programs, before the current continuing resolution (CR) expires on December 20. Lawmakers have not released the details of the agreement — and are not likely to before Monday as staff will work over the weekend to finalize the legislative language — but House Majority Leader Steny Hoyer (D-MD) said he expects to bring the legislation up for a vote on Tuesday, likely grouped into at least two separate bills. Democrats say they have received assurances Trump will sign the bills once they pass, averting a shutdown after the December 20 funding deadline.
Montgomery Nomination Confirmed by Senate Committee
The Senate Committee on Banking, Housing, and Urban Affairs confirmed Brian Montgomery's nomination to become Deputy Secretary of HUD Tuesday by a voice vote of 20–5. Ranking Member Sherrod Brown (D-OH), Jack Reed (D-RI), Elizabeth Warren (D-MA), Catherine Cortez Masto (D-NV), and Tina Smith (D-MN) opposed Montgomery's nomination. Montgomery, currently HUD Assistant Secretary for Housing and Federal Housing Commissioner, also serves as Acting Deputy Secretary. The Senate is likely to vote on Montgomery's nomination soon.
The committee also confirmed David Woll to be HUD Assistant Secretary of the Office of Community Planning and Development and John Bobbitt to be HUD Assistant Secretary for Administration.
ACTION Helps Galvanize Mayoral Support for Affordable Housing Credit Improvement Act
This week, 47 mayors of cities and communities across 21 states and the District of Columbia sent a letter to House Speaker Nancy Pelosi (D-CA), Senate Majority Leader Mitch McConnell (R-KY), House Minority Leader Kevin McCarthy (R-CA), and Senate Minority Leader Chuck Schumer (D-NY) urging them to include the Affordable Housing Credit Improvement Act (S. 1703/H.R. 3077) in tax legislation. The mayors noted the importance of safe and affordable housing to their communities and the critical impact this legislation would have in addressing rental housing shortages. The ACTION Campaign, co-chaired by NCSHA and Enterprise Community Partners, helped to organize the letter.
Scott, Grassley Introduce Legislation to Establish Opportunity Zone Reporting Requirements
On December 6, Senator Tim Scott (R-SC), Senate Finance Committee Chair Charles Grassley (R-IA), and six other cosponsors introduced legislation to establish Opportunity Zone reporting requirements. The Improving and Reinstating the Monitoring, Prevention, Accountability, Certification, and Transparency of Opportunity Zones (IMPACT) Act would require Qualified Opportunity Funds to report information at both the fund and investment levels, require investor reporting on investments, and impose penalties for failing to comply with reporting requirements. The bill would direct the Treasury Department to release a report on Opportunity Funds annually and a more comprehensive report on economic and demographic data in designated tracts every five years.
Bennet, Portman Introduce Legislation to Curb Evictions
On December 12, Senators Michael Bennet (D-CO) and Rob Portman (R-OH) introduced the Eviction Crisis Act, which improves data and analysis on evictions, reduces preventable evictions and mitigates eviction-related consequences, and improves information on tenant screening reports. The bill would authorize a HUD-administered national Emergency Assistance Fund to provide grants to states and localities for short-term financial assistance to help extremely-low-income households avoid eviction.
Enterprise Unveils Grant Competition for Affordable Housing Innovation
Enterprise Community Partners, in a partnership with Wells Fargo, announced the Housing Affordability Breakthrough Challenge earlier this week. The initiative was created to provide financial backing and scalability to creative ideas that address the lack of affordable housing supply. Grants of more than $2 million will be awarded to six finalists based on "feasibility, creativity, and impact at scale of the ideas" of their proposals. Enterprise will be coordinating a three-stage request for proposals, the first of which will begin on January 15, with the six grant recipients scheduled to be announced at the end of July. Enterprise will hold a webinar on January 7 to provide more information about the RFP process and application criteria. Register for the webinar here.
NCSHA in the News
NCSHA & EIG Introduce Three Opportunity Zone Case Studies (Connect Commercial Real Estate)
Looking Ahead…
Legislative and Regulatory Activities
NCSHA, State HFA, and Industry Events
Back to NCSHA Washington Report
Only members receive NCSHA Blog and Washington Report.