NCSHA Washington Report | April 17, 2020
Nobody in affordable housing has time to be a historian these days. So, it's helpful to hear from leaders who were around during the last national crisis who have advice for responding to the current one. A common theme runs through it:
From Carol Galante, then a senior HUD official and now faculty director of Berkeley's Terner Center for Housing Innovation: "The most important lesson that I learned from being in the midst of the financial crisis response in the Obama Administration from 2009 – 2014 is that the inability to predict how bad it could become led the country and its political leaders to be too timid and too indirect."
From Barry Zigas, senior fellow at the Consumer Federation of America and former Fannie Mae executive: "Action must be swift, aid must be available to consumers and their creditors in the least complicated fashion possible, and creditors and investors must have the means to weather repayment interruptions that will stretch for months, if not years."
From Laurie Goodman, then senior managing director at Amherst Securities Group and now co-director of the Urban Institute's Housing Finance Policy Center: "[A] key lesson from the 2008 experience: swift early intervention, even if imperfect, is much more effective than delayed actions."
From Mike Calhoun, president of the Center for Responsible Lending: "A clear lesson of the financial crisis is that a stable supply of sustainable, affordable home loans and an inclusive market are essential to the financial health of families and the broad economy."
Neither Congress nor the Federal Reserve has yet acted with anything approaching the speed and scale needed to avert imminent harm to the housing system, even as they have admirably moved with necessary urgency to shore up other sectors of the economy.
A reason for some hope ― and our and your continued advocacy ― is the rising bipartisan tide in Congress calling for bigger, bolder federal action.
All the Democrats on the Senate Banking Committee plan to cosponsor Senator Reed (D-RI) and Senator Brown's (D-OH) forthcoming bill to create a $75 billion Housing Assistance Fund to support state HFA efforts to reduce foreclosures and evictions. Representative Heck is gathering broad-based industry support for a $100 billion emergency rental assistance program.
Twenty-one Republicans on the House Financial Services Committee, led by Representative Zeldin (R-NY), called on Treasury Secretary Mnuchin to ensure mortgage servicers and the borrowers and businesses that depend on them remain financially strong during this period of mass mortgage forbearance, joining other Republican and Democrat House members and Senators we commended last week.
The House Republicans recalled a lesson from last time as well: "As we all learned from the past crisis, the best way to protect the American taxpayer would be to create a facility now — in hope that it never needs to be used — than to wait for a market disruption when it may be too late."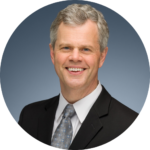 Stockton Williams | Executive Director
NCSHA COVID-19 Resources and Updates
---
In This Issue
---
House Housing Credit Champions Urge 4 Percent Rate Fix, Lowering 50 Percent Test in Next COVID-19 Response Bill
On April 16, Representatives Suzan DelBene (D-WA), Kenny Marchant (R-TX), Donald Beyer (D-VA), and Jackie Walorski (R-IN) — the four lead sponsors of the Affordable Housing Credit Improvement Act (H.R. 3077) — sent House Speaker Nancy Pelosi (D-CA) and Minority Leader Kevin McCarthy (R-CA) a letter in support of enacting a minimum 4 percent Housing Credit rate for bond-financed properties in the next COVID-19 response package. The credit rate, which has fallen to an all-time low, will be just 3.08 percent in May. This could result in financial infeasibility for properties currently in the pipeline. The members of Congress also urged their leadership to consider lowering the threshold for bond financing that properties must meet to trigger Housing Credits (the "50 percent test"), as increased project development costs due to unexpected delays caused by the pandemic may prevent some properties from meeting that threshold.
IRS Provides Short-Term Extensions of Housing Credit, Housing Bond Deadlines Due to COVID-19
On April 10, the Internal Revenue Service published Notice 2020-23 providing additional relief for taxpayers affected by the coronavirus pandemic. The notice extends several Housing Credit and Housing Bond deadlines until July 15, 2020, if they were originally due to be performed on or after April 1, 2020, and before July 15, 2020. Please see additional details in NCSHA's blog.
HUD Publishes HOME Program Guidance for Pandemic Response
This week, HUD published two memoranda providing guidance, including suspensions of statutory provisions and other regulatory waivers, for the HOME Investment Partnerships (HOME) program and HOME Tenant-Based Rental Assistance (TBRA) to help participating jurisdictions respond to housing needs during the COVID-19 pandemic. The HOME and HOME TBRA guidance covers nearly every recommendation NCSHA made to HUD in our March 30 letter on Community Planning and Development programs' needs during the pandemic. See NCSHA's blog for more information.
HUD Issues Additional Guidance on Multifamily COVID-19 Issues
On April 14, the Department of Housing and Urban Development released an updated set of Questions and Answers on COVID-19 issues. The new update includes additional guidance on forbearance (though only placeholder mention of issues related to Risk-Sharing loans), eviction moratoriums, and Housing Assistance Payments contract renewals.
Ginnie Mae Releases New COVID-19 Pass-Through Assistance Program
On Friday, Ginnie Mae released its promised Pass-Through Assistance Program related to COVID-19 (PTAP/C19). Under the program, Ginnie Mae will provide pass-through payments to single-family issuers that request assistance to address temporary liquidity shortfalls directly attributable to the national emergency. The PTAP/C19 is intended to be used as a "last resort." Ginnie Mae's advances under the program will bear a fixed rate of interest and must be paid in full the earlier of either seven months from when the funds were advanced or July 30, 2021. More details are available in our blog.
Treasury Publishes Coronavirus Relief Fund Guidance for State and Local Governments
This week, the U.S. Department of the Treasury published guidance on how state and local governments can apply for the $150 billion provided through the CARES Act for the Coronavirus Relief Fund (CRF). States and local governments may use CRF for COVID-19 response costs incurred between March 1 and December 30, 2020. The funds can be used only for expenses not already included in the entity's most recently approved budget. Treasury's guidance includes the 171 cities and counties eligible for CRF assistance and the formula Treasury will use to determine the maximum amount each state will be eligible to receive. Eligible entities must submit their applications by 11:59 p.m. EDT today, April 17.
GASB Proposes to Postpone Effective Dates of Several Statements and Guides
On April 15, the Governmental Accounting Standards Board (GASB) proposed to postpone the effective dates of provisions in almost all Statements and Implementation Guides due to be implemented by state and local governments for Fiscal Years 2019 and later. The proposal would postpone by one year the effective dates of many provisions, including Statement No. 88 on Certain Disclosures Related to Debt, Statement No. 91 on Conduit Debt Obligations, and Statement No. 93 on Replacement of Interbank Offered Rates. GASB is taking comments on the proposed extensions until April 30, so the board can review stakeholder feedback and consider a final Statement for issuance on May 8.
NCSHA in the News
LIHTC Agencies Can Use Existing Guidance to Extend 10 Percent Test and Placed-in-Service Deadlines (Notes from Novogradac)
Legislative and Regulatory Activities
NCSHA, State HFA, and Industry Events
April 24 | National Conference of State Legislatures, Housing and Homelessness Webinar
Jennifer Schwartz is speaking during this event.
July 1 | EXTENDED Entry Deadline | NCSHA's 2020 Awards for Program Excellence
Back to NCSHA Washington Report
Only members receive NCSHA Blog and Washington Report.