NCSHA Washington Report | April 10, 2020
Federal economic policymakers are focused for good reason on the families, businesses, and industries already crippled by the COVID-19 pandemic. The urgent question is whether they'll apply the main public health lesson of the crisis and try to get ahead of more widespread harm that's clearly coming, including a major housing market disruption.
Former Freddie Mac CEO Don Layton recently warned "several components of the country's $10 trillion-plus mortgage system have already begun to (or may soon) buckle under the financial and economic stress caused by the pandemic." The Urban Institute forecasts that, even with widespread mortgage and rent forbearance policies in effect, 29 million households may need as much as $162 billion in housing assistance over the next six months. Those same forbearance measures will mean mortgage servicers will have to cover between $3 billion and $13 billion a month in unpaid funds from borrowers, according to Black Knight.
FHFA Director Mark Calabria this week blew off the growing concerns of an industry that's central to the housing system. "I've seen zero [evidence] to suggest that there's a systemic crisis across the nonbank servicers," he told the Wall Street Journal. "If this goes on for a year, maybe. But I think the frustration here is a lot of just misrepresentation."
Fortunately, there's growing bipartisan opposition to taking such a "wait-and-see" attitude. Senate Banking Committee Chairman Crapo (R-ID) and House Financial Services Committee Chairwoman Waters (D-CA) have each asked the Fed and Treasury to elevate mortgage servicing as a priority. A group of senators, four Republicans and three Democrats, led by Senator Warner (D-VA) wrote a letter with a similar message and added that FHFA "should ensure their policies mitigate, not increase, the liquidity demands facing servicers, consistent with the GSEs' mandate to serve all markets at all times."
Coalitions of the leading housing finance groups and housing industry trade associations have all said the same thing. The proposal we've developed with input from many others ― now revised and expanded to include multifamily apartments ― suggests how a Fed–Treasury program could be set up quickly with appropriate oversight, protections for consumers, and financial returns to the government. Without a solution, the Urban Institute warns, "This situation will quickly erode servicer finances in a matter of weeks, pushing many firms into insolvency and leaving vulnerable borrowers stranded at the worst possible time."
NCSHA is also joining with other advocates, including the National Low Income Housing Coalition-led Disaster Housing Recovery Coalition, in calling for a major appropriation of emergency rental assistance funding. Federal forbearance policies do not cover many renters, and even as we hope the Fed and Treasury will act soon to provide systemic liquidity, low-income renters and properties need stability as unemployment claims continue to mount.
COVID-19 is like disasters of the past in that it "confronts governments, business, and the public with crippling uncertainty and painful trade-offs," Greg Ip and his colleagues recently wrote. "The main difference is that this is on a scale and breadth never seen in living memory."
We can't afford to wait and see.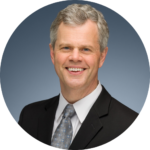 Stockton Williams | Executive Director
NCSHA COVID-19 Resources and Updates
---
In This Issue
---
Ways and Means Chair Neal, Rep. DelBene Urge Treasury Secretary to Provide Housing Credit Regulatory Relief
Today, House Ways and Means Committee Chairman Richard Neal (D-MA) and Committee member Representative Suzan DelBene (lead sponsor of the Affordable Housing Credit Improvement Act, H.R. 3077) sent Treasury Secretary Steven Mnuchin a letter asking him to extend Housing Credit program deadlines and provide other regulatory relief for the program necessary in response to the coronavirus pandemic. NCSHA, working with other Housing Credit advocates, helped to coordinate this letter with the chairman's staff. The letter is consistent with correspondence NCSHA sent to IRS and Treasury nearly three weeks ago.
Moreover, other affordable housing groups have rallied behind NCSHA's request for Housing Credit regulatory relief. This week, 229 organizations and businesses joined a sign-on letter to Treasury and IRS to express support for NCSHA's recommendations. Separately, both the National Association of Home Builders and LeadingAge wrote IRS and Treasury in support.
NCSHA Urges Further Congressional Action to Meet Housing Needs Resulting from COVID-19 Crisis
NCSHA on April 7 sent a letter to House and Senate leadership laying out state HFA priorities for critical housing relief needed because of COVID-19. The letter calls on Congress to weigh in with federal agencies and regulators urging them to use their CARES Act authorities to provide liquidity to HFAs and other mortgage servicers and to support Housing Bond issuance. It also urges Congress to establish a Housing Assistance Fund that enables state HFAs to further help homeowners and renters, set a minimum 4 percent rate for bond-financed Housing Credit projects, and provide significant new funding for emergency rental assistance and other tools to help low-income renters and rental properties. Further detail on NCSHA's policy agenda during the COVID-19 crisis is included in this memorandum.
NCSHA Joins Mortgage Industry Groups in Statement on Liquidity
On April 3, NCSHA joined the Mortgage Bankers Association and other major national organizations in a statement urging the Treasury Department, the Federal Reserve, and FHFA to provide liquidity to mortgage servicers needing additional capacity to support homeowners and renters impacted by the coronavirus and eligible for government forbearance programs. The statement also expresses appreciation to Ginnie Mae for its intention to establish a liquidity facility for single- and multifamily issuers and points out one is needed also for Fannie Mae and Freddie Mac loans. CNBC reported on the industry statement, the challenges facing mortgage servicers, and other industry releases.
NCSHA, HFAs, Other Stakeholders Submit CRA Comment Letters
NCSHA submitted on April 8 its comments to the Office of the Comptroller of the Currency and the Federal Deposit Insurance Corporation on their jointly proposed amendments to the Community Reinvestment Act (CRA) regulations. NCSHA's letter raises several concerns with the proposed regulations and argues that the final regulations must encourage banks to invest in Housing Credits, Housing Bonds, and HFA mortgage-backed securities; maintain a separate investment test; drive significantly more investment and other banking activity into rural areas; and eliminate the proposed regulations' "single-ratio" approach. Several HFAs and other groups also submitted comments, many of them making the same or similar recommendations to NCSHA.
Senators Reed, Brown to Introduce $75B Housing Assistance Fund Bill
This week, Senators Jack Reed (D-RI) and Sherrod Brown (D-OH) announced legislation to create a $75 billion Housing Assistance Fund to provide flexible funds to state HFAs to help homeowners and renters struggling to remain in their homes because of disruptions related to the COVID-19 pandemic. HFAs could use the Housing Assistance Fund to provide mortgage payment assistance, utility payments, and other support to prevent eviction, mortgage delinquency, default, foreclosure, or loss of utility services. All Democratic members of the Senate Banking Committee will be original cosponsors when the bill is officially introduced when the Senate is next is session. Representative David Scott (D-GA) has championed a similar proposal in the House. The Housing Assistance Fund is one of NCSHA's top federal policy priorities in response to the pandemic, and we will continue to advocate its inclusion in forthcoming COVID-19 relief legislation.
Federal Banking Regulators Adjust Troubled Debt Restructuring Guidance for CARES Act
The Federal Reserve Board, the Federal Deposit Insurance Corporation, the National Credit Union Administration, the Office of the Comptroller of the Currency, and the Consumer Financial Protection Bureau (collectively, the Regulators) issued a revised interagency statement updating their guidance to incorporate CARES Act provisions relating to forbearance for federally backed mortgages, borrower protections from negative credit reporting, and the option for financial institutions to temporarily suspend certain accounting requirements related to troubled debt restructurings (TDR). Specifically, the Regulators clarified that institutions generally do not need to categorize COVID-19-related loan modifications as TDRs. Additionally, the Regulators confirmed short-term modifications made on a good-faith basis in response to COVID-19 to borrowers who were current prior to any relief are not TDRs. This includes short-term (e.g., six months) modifications such as payment deferrals, fee waivers, extensions of repayment terms, or delays in payment that are insignificant.
USDA Soliciting Applications for Rural Housing Preservation Grant Program
USDA's Rural Housing Service (RHS) announced the availability of $15 billion for the Housing Preservation Grant program (HPG) in FY 2020. HPG provides grants to state and local government entities, nonprofits, and Native American tribes for rehabilitation and repair of single-family and multifamily homes owned or occupied by low-income rural families. RHS will accept applications until May 7. More information is available here.
GASB Addressing Practice Issues Arising from Pandemic
The Governmental Accounting Standards Board (GASB), in an effort to provide relief to governments and other stakeholders and to assist them in identifying accounting and financial reporting guidance that is particularly relevant at this time, announced on April 6 that it plans to open for public comment its intention to postpone the effective dates of eight Statements and five Implementation Guides. It also intends to extend to June 30 the comment deadline for the recent Exposure Draft on notes to financial statements.
IRS Guidance Gives Investors Relief on Amending Returns
The Internal Revenue Service issued Revenue Procedure 2020-23 this week, allowing Housing Credit investors to file amended 2018 tax returns upon receipt of IRS Form 8609. While owners routinely amended 2017 and prior years' tax returns upon receipt of Form 8609, recent tax law changes prohibited this practice moving forward. These tax changes have significant implications on investor ability to claim Credits if 8609 issuance is delayed. The new guidance allows investors to amend their 2018 returns as long as they file no later than September 30. The guidance effectively provides no relief for 2019 and future tax returns, so the Housing Credit industry will need to continue working on streamlining issuance of Form 8609 to avoid future issues.
IRS Delays Opportunity Zone Investment Deadline Due to COVID-19
The Internal Revenue Service issued Notice 2020-23 today, providing additional relief to taxpayers affected by the coronavirus pandemic. Among other things, the notice automatically extends the 180-day deadline to invest capital gains in a Qualified Opportunity Fund to July 15 for taxpayers with a deadline between April 1 and July 15.
Federal Reserve Board Accepting Applications for Community Advisory Council
The Federal Reserve Board announced Monday it is accepting applications from individuals interested in serving on its Community Advisory Council (CAC). CAC is focused on addressing the economic impediments low- and moderate-income Americans face, with specific attention to affordable housing, community and economic development, labor and workforce development, financial technology, small business, and asset and wealth building. Individuals selected to serve on the council will be announced in the fall and begin their three-year terms on January 1, 2021. A list of current CAC members is available here. Applications are available here and due June 5.
Legislative and Regulatory Activities
NCSHA, State HFA, and Industry Events
April 16 | National Housing & Rehabilitation Association's COVID-19 Member Townhall
Jennifer Schwartz is speaking during this event.
April 24 | National Conference of State Legislatures, Housing and Homelessness Webinar
Jennifer Schwartz is speaking during this event.
CANCELLED | NCSHA's Housing Credit Connect 2020 | St. Louis, MO
July 1 | EXTENDED Entry Deadline | NCSHA's 2020 Awards for Program Excellence
Back to NCSHA Washington Report
Only members receive NCSHA Blog and Washington Report.