NCSHA Washington Report | April 16, 2021
On Monday, President Biden pledged efforts to "close persistent racial gaps in wages, housing, credit, lending opportunities, and access to higher education — gaps that, if closed, would add an estimated $5 trillion in gross domestic product in the American economy over the next 5 years."
On Tuesday, the White House Office of Management and Budget posted notice it had received HUD's proposed revisions to the Affirmatively Furthering Fair Housing and disparate impact rules. The notice doesn't reveal any details, and the rules probably won't be made public for a few months.
Here's what we do know already: The fact the new HUD team wasted zero time getting proposed new rules out of its building and into White House review is proof HUD Secretary Fudge meant it when she said, "[F]air housing is, in fact, the law of the land, and we want to use every tool that we have."
On Wednesday, the Treasury Department released the basic rules states need to follow to request their allocations of funds and start to setup programs to deploy them under the $10 billion Homeowner Assistance Fund. The rules reflect several of NCSHA's priority recommendations to the Biden – Harris Administration, while adding some requirements we're working with them to better understand.
The Treasury team, to its credit, has gotten a lot moving quickly in housing and has been responsive to its governmental partners in the states who share the administration's goal of helping the most folks as quickly as possible. States are scrambling to meet the statutory deadline of April 25 to secure their share of funds.
On Thursday, a powerhouse octet of House and Senate housing champions proved once again that rumors of bipartisanship's death have been greatly exaggerated by introducing the best version yet of the Affordable Housing Credit Improvement Act.
The bill enhances the Housing Credit's capacity to do even more to serve extremely low-income, rural, and Native American families. And it puts more juice in the credit squeeze in a bunch of ways, including for the first time unlocking the tax-exempt bond financing from state and local HFAs, which would generate 1.5 million additional affordable apartments over the next 10 years, according to Novogradac research we commissioned.
Today, NCSHA transmitted detailed recommendations to HUD for optimizing the extraordinary $5 billion appropriations of HOME block grant funds for the most vulnerable in the country. The recommendations were developed by a working group led by NCSHA's Yvonne Hsu.
HOME's hallmark flexibility in the hands of states and cities has never been pressed to meet such a complicated and urgent challenge. HUD has work to do, and the state HFAs are ready to help. Time is absolutely of the essence.
If you recall a more eventful week for federal affordable housing policy, you've been doing this longer than me.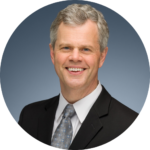 Stockton Williams | Executive Director
State HFA Emergency Housing Assistance
---
In This Issue
---
Whitaker Retiring; Damschen Appointed President/CEO of Utah Housing Corporation
The Board of Trustees has selected David Damschen to succeed Grant Whitaker as president and CEO of Utah Housing Corporation (UHC), effective May 3. Damschen has served as Utah's state treasurer for more than five years and was chief deputy state treasurer for seven years before assuming office.
Whitaker is retiring after 42 years with UHC, including 12 years at its helm. He is a past chair of the NCSHA Board of Directors and has held numerous volunteer leadership positions in the organization. In March, Chair Scott Spivey presented Whitaker with NCSHA's highest honor, the Leadership Award, for his leadership and contributions to advancing the mission of all state housing finance agencies.
NCSHA Urges HUD to Expedite Guidance on HOME-ARP
Today, NCSHA sent a letter urging the Department of Housing and Urban Development (HUD) to quickly issue guidance on the $5 billion for homelessness assistance and supportive services in the American Rescue Plan Act to be administered through the HOME Investment Partnerships program (HOME-ARP), including waivers and suspensions necessary for state HFAs to implement this program quickly and efficiently. The letter recommends that HUD permit the use of HOME-ARP to fund operating deficit reserves, allow Participating Jurisdictions to set their own eligibility criteria, allow for a master lease, and provide for a shorter compliance period for certain activities. NCSHA thanks all the HFA staffers who provided input on the recommendations, with special acknowledgment of the HOME-ARP Working Group members including Lauren Bustard of Maine Housing, Andrea Matthiessen and Mike Savara of Oregon Housing and Community Services, Katherine Teiken of Minnesota Housing, Abigail Versyp of the Texas Department of Housing and Community Affairs, former Minnesota Housing Commissioner Mary Tingerthal, and Geoffrey Ross of the California Department of Housing and Community Development.
Treasury Releases Homeowner Assistance Fund Application Information
On Thursday, the Treasury Department posted several documents to launch the new Homeowner Assistance Fund (HAF), including state funding allocations, HAF program guidance, a funding request form, and a Financial Assistance Agreement Template. States are required to apply by April 25 using an online portal Treasury will make available today, April 16. The April 25 deadline for applications is required by the HAF statute. Treasury's HAF program guidance includes a detailed list of eligible HAF uses and requires states to submit by June 30 detailed plans for how they plan to use and target their funds.
Senators, Representatives Introduce Housing Credit Expansion, Improvement Bill
On April 15, Senators Maria Cantwell (D-WA), Todd Young (R-IN), Ron Wyden (D-OR), and Rob Portman (R-OH) and Representatives Suzan DelBene (D-WA), Jackie Walorski (R-IN), Don Beyer (D-VA), and Brad Wenstrup (R-OH) introduced the Affordable Housing Credit Improvement Act of 2021 (S. 1136/H.R. 2573). The bill — one of NCSHA's highest legislative priorities — would expand and strengthen the Housing Credit. The bill accelerates the 50 percent Housing Credit volume cap increase by phasing in the full increase over two years rather than five years, as outlined in last year's bill. A new provision to lower the bond financing threshold from 50 percent to 25 percent would allow for a more efficient use of bond resources and reduce the transaction costs associated with bond financing. Other provisions in the bill allow the Housing Credit to better serve hard-to-reach populations, streamline program rules, and preserve more affordable housing.
We urge the state HFAs and their partners to press their members of Congress to cosponsor this legislation. NCSHA and our ACTION Campaign colleagues have developed advocacy materials to help housing supporters make their cases. For more information about the bill, see NCSHA's blog.
NCSHA-Commissioned Study Demonstrates Lowering the "Financed-By" Bond Test Could Produce 1.5 Million More Affordable Homes
This week, NCSHA released a report that found lowering the bond financing threshold for Housing Credit properties — often referred to as the "50 percent test" — to 25 percent could result in the production of nearly 1.5 million more 4 percent Housing Credit units than would otherwise be produced between 2022 and 2031. The report, "Analyzing the Impact of Lowering the 50% Test for 4% Tax-Exempt Bond Financed Properties," is an update to a previous NCSHA-sponsored analysis by Novogradac and was necessary to account for the minimum 4 percent Credit rate set in the Consolidated Appropriations Act of 2021 and significant changes in the Congressional Budget Office's inflation projections since the original report was published in May 2020. The findings were instrumental in helping congressional sponsors of the Affordable Housing Credit Improvement Act decide to include in the bill the new provision to lower the bond financing threshold. For more on the study, refer to our blog.
HUD Announces $41 Million for HOPWA
Yesterday, HUD announced the availability of $41 million for the Housing Opportunities for Persons with AIDS (HOPWA) program to fund housing assistance and supportive services, coordination and planning activities, and grants management and administration. HOPWA is the only federal program dedicated to addressing the housing needs of persons living with HIV/AIDS and their families. Eligible applicants include states, local governments, and nonprofit organizations. This Notice of Funding Opportunity closes on July 6.
HUD Opens Third Round of COVID-19 Supplemental Payments
HUD has announced the third round of COVID-19 Supplemental Payments (CSP) for Section 8, Section 202, and Section 811 property owners to prevent, prepare for, and respond to the coronavirus disease. In this third round of CSP, owners may submit payment requests for expenses incurred through March 31; requests are due to HUD or contract administrators by April 26. This new notice clarifies eligible expenses associated with hosting COVID-19 vaccination and testing clinics conducted by third-party providers at multifamily properties; describes vehicle reimbursement for transportation associated with vaccination; sets parameters for owners who did not submit requests under previous notices to make requests for expenses incurred between March 27, 2020, and March 31, 2021; and discusses allowable re-submissions of previously disapproved CSP requests. These funds are made available through the Coronavirus Aid, Relief, and Economic Security Act.
Cantwell Raises Concerns on Housing Credit Average Income Test Regulations with IRS Commissioner
During a Senate Finance Committee hearing this week in which Internal Revenue Service (IRS) Commissioner Charles Rettig testified, Senator Maria Cantwell (D-WA) brought up her concern that the IRS' proposed rule on the Average Income Test (AIT) treats the AIT minimum set-aside differently than the other Housing Credit minimum set-asides. She asked Commissioner Rettig if IRS is considering any changes to the AIT regulations. The commissioner responded that he did not have updated information since the IRS' hearing on AIT last month, but he would follow up with the senator and her staff. NCSHA testified at that hearing, raising concerns about aspects of the AIT proposed rule as outlined in our comment letter.
House Financial Services Committee Holds Hearing on Housing and Infrastructure
On April 14, House Financial Services Committee Chair Maxine Waters (D-CA) held a hearing on investing in equitable and affordable housing infrastructure. The hearing focused on the need for increased investment in affordable housing, how segregated housing patterns and systemic disinvestment in lower income areas have impacted communities of color, and the impact of climate change on America's housing stock. The committee also considered various bills and draft bills authored by members related to affordable housing, including Waters' Housing is Infrastructure Act of 2021 (read more below).
In their comments, Republican members focused on concerns about the administration's American Jobs Plan, including its cost and scope. Several witnesses, representing the National Low Income Housing Coalition, PolicyLink, Enterprise Community Partners, and Cornell University, largely advocated for increased investment in affordable housing and support for fair housing efforts, while a witness from the Manhattan Institute cited concerns about the impact of the American Jobs Plan on the economy, including whether the plan's spending is excessive and could cause problematic inflation.
Waters Releases Updated Housing Is Infrastructure Act
House Financial Services Committee Chair Maxine Waters (D-CA) this week released a discussion draft of the Housing Is Infrastructure Act of 2021. The discussion draft provides for significant increases in affordable housing programs above those included in a version of the bill introduced in the last Congress (H.R. 5187), which was eventually passed by the House as part of the Moving Forward Act (H.R. 2). The updated Housing Is Infrastructure Act would provide funding for a number of NCSHA priorities, including $35 billion for the HOME Investment Partnerships program, $45 billion for the Housing Trust Fund, $2 billion for Project-Based Rental Assistance, and $10 billion for a new state HFA-administered down payment assistance grant program, as well as other HUD programs. The discussion draft is likely to serve as a starting point for HUD program funding within the infrastructure legislation Congress plans to consider this year.
HUD Reinstating Disparate Impact, Affirmatively Furthering Fair Housing Rules as White House Issues Fair Housing Month Proclamation
HUD has submitted two fair housing rules to the Office of Management and Budget (OMB) for review and to begin the reinstatement process: the Disparate Impact Proposed Rule and the Affirmatively Furthering Fair Housing Interim Final Rule. While the submissions to OMB do not provide additional details, both rules were first proposed under the Obama Administration and later rescinded during the Trump years. President Biden signed an executive order in January directing the Secretary of HUD to examine recent regulatory actions and to take steps to advance racial equity. The White House issued a National Fair Housing Month proclamation this week, which stated the Biden Administration will continue its "efforts to close persistent racial gaps in wages, housing, credit, lending opportunities, and access to higher education."
Treasury and IRS Seek Comments on 2021 – 2022 Priority Guidance Plan
The Treasury Department and Internal Revenue Service (IRS) have issued their annual public notice seeking recommendations for the next Priority Guidance Plan. The plan is an annual publication that identifies and prioritizes tax policy guidance projects Treasury and IRS will work on actively in the coming year, from July 1 to June 30. Recommendations are due on May 28. Please provide any feedback you have to Jennifer Schwartz by May 14 to inform NCSHA's comments.
Senate Banking Committee Holds Hearing on Fair Housing
A series of housing policy decisions by federal, state, and local officials have contributed to segregation and reduced housing opportunities for people of color, witnesses told the Senate Banking Committee during a hearing held Tuesday to examine the legacy of racial discrimination in housing. Committee Chair Sherrod Brown (D-OH) echoed these sentiments and called for increased federal housing investments and assistance to address housing inequities. Committee Ranking Member Pat Toomey (R-PA) agreed people of color have suffered discrimination from government housing policies but argued this proved government involvement in the housing market does more harm than good. He suggested the best approach toward lessening housing disparity is to remove burdensome regulations and let the private market meet consumer needs. Richard Rothstein of the NAACP Legal Defense and Education Fund, Lisa Rice of the National Fair Housing Alliance, Jason Reece of The Ohio State University, Howard Husock of the Manhattan Institute, and Tobias Peter of the American Enterprise Institute Housing Center testified.
Federal Reserve Board Soliciting Nominations for Community Advisory Council
The Federal Reserve Board announced Monday it is accepting applications from individuals interested in serving on its Community Advisory Council (CAC). CAC is focused on addressing the economic impediments low- and moderate-income Americans face, with specific attention to affordable housing, community and economic development, labor and workforce development, financial technology, small business, and asset and wealth building. The CAC meets semiannually with the Board of Governors to provide its assessments. The board expects to announce those selected to serve in the fall. A list of current CAC members is available here.
NCSHA in the News
Chicago Daily Herald: Housing advocates seek support for homelessness prevention bills
KCUR/NPR Kansas City: First-Time Homebuyers in Kansas City Pummeled by High Construction Costs
Novogradac Blog: 2021 Affordable Housing Credit Improvement Act Could Finance More Than 2 Million Additional Affordable Rental Homes Over 10 Years
Legislative and Regulatory Activities
NCSHA, State HFA, and Industry Events
April 22 | Salvation Army USA Webinar | Virtual
Jennifer Schwartz will speak at this event.
April 26 | "Housing Wealth Equity Projections: How Future Headship and Homeownership Rates Could Affect Racial Gaps" | Urban Institute Webinar
Stockton Williams will speak at this event.
April 28 | MassHousing's A Path Forward: Crafting a Just Housing System for the Commonwealth | Virtual
April 29 – 30 | Novogradac 2021 Affordable Housing Conference | Virtual
Jennifer Schwartz will speak at this event.
April 30 | Entry Deadline | NCSHA's 2021 Awards for Program Excellence
May 5 – 6 | Mountain Plains Housing Summit | Virtual
Stockton Williams will speak at this event.
May 11 | National Association of REALTORS Property Management Forum | Virtual
Jennifer Schwartz will speak at this event.
May 20 | New American Funding – Freddie Mac Webinar | "Down Payment Assistance — The First Step to Increasing Black Homeownership"
Stockton Williams will speak at this event.
May 20 – 21 | Annual Meeting of the American Bar Association Affordable Housing & Community Development Forum | Virtual
Jennifer Schwartz will speak at this event.
June 21 – 24 | NCSHA's Housing Credit Connect | Virtual
August 18 – 20 |Arizona Housing Forum |Tucson, AZ
Jennifer Schwartz will speak at this event.
Back to NCSHA Washington Report
Only members receive NCSHA Blog and Washington Report.