Washington Report | May 4, 2018
The HFA executive directors from 10 southeastern states convened this week in Chattanooga for their annual meeting. At the generous invitation of Tennessee's Ralph Perrey, this year's host, I was pleased to join the group for part of its gathering. The discussions ranged far and wide, from how the agencies are responding to their particular regional housing challenges to common priorities that all HFAs share, which NCSHA exists to advance.
Chattanooga was a fitting location for such a stimulating exchange. Thirty-some years ago, Bob Corker, "a youthful developer of shopping malls," energized by a mission trip to Haiti with a local church, engaged a new national nonprofit called The Enterprise Foundation to help his city conceive one of the nation's first holistic housing plans.
Local leaders created a nonprofit, called Chattanooga Neighborhood Enterprise (CNE), to lead an unprecedented housing redevelopment effort. Corker was the organization's first board chair. He later went on to serve as mayor of Chattanooga and U.S. Senator from Tennessee. Retiring from the Senate this year, Senator Corker has remarked that his interest in public service began with his involvement in housing issues during his successful business career.
CNE became a national model, which Enterprise worked to replicate in other communities. CNE remains an important vehicle for affordable housing and has been a partner to the Tennessee Housing Development Authority in the agency's innovative uses of federal Hardest Hit Fund (HHF) resources to stabilize struggling neighborhoods.
Since 2010, 19 HFAs across the country have utilized the Hardest Hit Fund in a wide range of ways to help homeowners avoid foreclosure. Through Fiscal Year 2017, HFAs have assisted nearly 350,000 homeowners through a number of different HHF-funded programs, including principal reduction, down payment assistance, mortgage payment assistance, and transition help. The program has also supported the demolition of almost 24,000 blighted homes, helping to stabilize property values and restore troubled neighborhoods.
We learned this week the House Committee on Oversight and Government Reform's Subcommittees on Intergovernmental Affairs and Government Operations will hold their long-planned joint hearing on the HHF on May 22. Witnesses will include staff from several HFAs, as well as Treasury and the Special Inspector General for the Troubled Asset Relief Program (the HHF's funding source).
NCSHA will take full advantage of this opportunity to forcefully communicate the demonstrable results achieved through the HHF, the strengths of state HFA administration, and the productive partnership between the states and Treasury that has delivered for the taxpayers.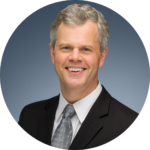 Stockton Williams | Executive Director
---
In This Issue
Appropriations Markups Likely to Occur Soon
Congress is ramping up its work on Fiscal Year (FY) 2019 appropriations, with House Appropriations subcommittees scheduling several markups for the coming weeks. The House Appropriations Subcommittee on Transportation, Housing, and Urban Development (THUD) has not officially scheduled its markup, but we understand from Subcommittee staff that it could take place as early as the week of May 14, with a full Committee markup the following week. The Senate Appropriations Committee has not yet scheduled markups but is expected to do so in the next few weeks.
We urge you to get back in touch with your House and Senate Appropriations Committee members, particularly your THUD Subcommittee members, ahead of these markups. Please ask them to contact their respective THUD Subcommittee leadership to support HFA HUD priorities, including at least $1.5 billion for HOME and continuation of the FHA-HFA Risk-Sharing program Federal Financing Bank initiative, as they consider the FY 2019 HUD funding bill. For more talking points, see NCSHA's Talking Points for Meetings with Appropriations Committee Members.
House Tax Bill Cosponsorship Continues to Grow
Our House of Representatives cosponsorship of the Affordable Housing Credit Improvement Act, H.R. 1661, hit a major milestone last week with the addition of three new cosponsors — Representatives Luis Gutierrez (D-IL), Fred Upton (R-MI), and Jared Huffman (D-CA) — bringing our total to 145 members, exactly one-third of the House. Please keep up your advocacy work to attract even more congressional support for this bill and its Senate counterpart, S. 548.
While Congress' focus for the time being is on its FY 2019 appropriations work, it is very possible that another tax vehicle or two could move this year. The more cosponsors we have, the better positioned we will be to include our priorities. NCSHA's Jennifer Schwartz continues to meet with Hill staff to educate them about the bill and urge their bosses' support. She is reaching out to HFA federal liaisons individually to let them know the results of those meetings and where your follow-up would help.
NCSHA Joins Latest Effort to Promote Brian Montgomery's Nomination as FHA Commissioner
NCSHA joined several federal, state, and local housing groups and other stakeholders signing a letter to Senate leaders asking them to take up Brian Montgomery's nomination to be HUD Assistant Secretary for Housing-Federal Housing Commissioner. NCSHA has participated in similar efforts in the past. This initiative attempts to reenergize efforts to boost Montgomery's nomination by taking advantage of what seems to be an opportunity to attract more Senate support for it.
The Senate Banking Committee voted to favorably report Montgomery's nomination on January 17 via voice vote, with three senators asked to be recorded as voting no: Elizabeth Warren (D-MA), Jack Reed (D-RI), and Catherine Cortez Masto (D-NV). The Committee favorably reported Montgomery's nomination previously in November by a largely bipartisan vote of 18-5. However, because the Senate did not consider Montgomery's nomination before recessing for the end of the legislative year, President Trump was required to resubmit the nomination and the Committee needed to vote again on it. HFAs and other groups are welcome to sign the letter by May 9 at Noon ET.
Center for Responsible Lending Publishes FHA Report
Garth Rieman, NCSHA's Director of Housing Advocacy and Strategic Initiatives, participated in an event with industry leaders releasing a new report from the Center for Responsible Lending (CRL). The report documents how the Federal Housing Administration's (FHA) single-family mortgage insurance market share increased significantly in the aftermath of the 2007 – 2009 housing crisis and has remained relatively high by recent historical standards since. The report also finds that FHA's market share of mortgages to minority and lower income home buyers is significantly greater than that for conventional loans. The report recommends that FHA reduce its mortgage insurance premiums, eliminate the life-of-loan insurance requirement, resist efforts to restrict FHA insurance availability by income or first-time home buyer status, improve its technology, and reform its anti-fraud enforcement to encourage more lender participation. The report also recommends that the Federal Housing Finance Agency eliminate loan-level pricing adjustments and recalibrate Private Mortgage Insurance Mortgage Insurer Eligibility Requirements.
CRL released the report at a May 2 conference, in which NCSHA participated, jointly sponsored by CRL, the National Fair Housing Alliance, the National Association for the Advancement of Colored People, the National Coalition for Asian Pacific American Community Development, the National Urban League, and the Leadership Conference on Civil and Human Rights.
HUD Announces HOME and Housing Trust Fund Allocations
HUD this week announced its FY 2018 allocations for the Office of Community Planning and Development's formula programs, including the HOME Investment Partnerships program (HOME), Community Development Block Grants, Housing Opportunities for Persons with AIDS, Emergency Solutions Grants, and the Housing Trust Fund (HTF). Allocations can be found on HUD's CPD Formula Allocations for FY 2018 website. NCSHA has also updated both its HTF and HOME state-by-state allocation charts.
Providence Business News Runs Feature on Rhode Island Housing and Barbara Fields
A newspaper feature on Rhode Island Housing and its executive director and NCSHA Board member Barbara Fields caught our eye this week. The article discusses Rhode Island Housing's efforts and includes a lengthy interview in which Fields discusses her agency's achievements and priorities. If your HFA's efforts receive media coverage, please let us know so we can share it.
NCSHA Events
Industry Events and Meetings
NCSHA staff are participating in these upcoming events:
May 7 – 9 | 2018 Mountain Plains Housing Summit
Stockton Williams is speaking at this annual regional HFA meeting on May 7.
May 10 | 2018 Onsite Initiative of Section 811 PRA Grantees
Althea Arnold is speaking on "Federal Housing and Health Policy Updates."
May 15 | Fannie Mae's HFA Summit
Stockton Williams is speaking and NCSHA staff will attend.
May 16 | FHFA Housing Finance Agency Workshop
Stockton Williams is speaking at this Federal Housing Finance Agency convening of members of the HFA community to explore partnership opportunities between HFAs, lenders, FHFA, Fannie Mae, and Freddie Mac.

May 17 – 18 | Novogradac and Company's 25th Annual Affordable Housing Conference 
Jennifer Schwartz is speaking on NCSHA's Recommended Practices in Housing Credit Administration.
Legislative and Regulatory Activity
May 9 | Nominations due for persons interested in serving on HUD's Housing Counseling Federal Advisory Committee
Between May 14 – 18, TBD | Markup of the FY 2019 HUD appropriations bill by the House HUD Appropriations Subcommittee
May 18 | Submit comments to NCSHA on the Federal Housing Finance Agency's proposed rule on the Federal Home Loan Banks' Affordable Housing Program
May 22, 10:00 a.m. ET | Hearing to examine the Hardest Hit Fund | The House Oversight and Government Reform Subcommittees on Intergovernmental Affairs and Government Operation
June 1 | Submit comments to NCSHA on Recommendations for the Treasury/IRS 2018 – 2019 Priority Guidance Plan