Washington Report | May 25, 2018
I was honored to be present at today's groundbreaking of HELP Walter Reed Apartments in Northwest Washington, DC, at the invitation of DCHFA Executive Director and CEO Todd Lee. The development transforms an obsolete structure on the former campus of the famed military hospital into 77 units of supportive housing for formerly homeless veterans. The event was a fitting and inspiring start to Memorial Day weekend.
Among the 28,400 veterans living in our nation's capital, roughly 350 are experiencing homelessness and 14 percent are living in poverty. The city has provided housing for more than 1,800 formerly homeless veterans over the last several years, as innovative developments like the award-winning John and Jill Ker Conway Residences, also financed by DCHFA, have come online.
Homelessness among veterans has been a bipartisan federal priority as well. The administrations of President George W. Bush and President Barack Obama each worked to reduce veterans' homelessness significantly during their terms in office. State HFAs were important partners in those efforts, especially in Virginia, Connecticut, and Delaware, the three states formally recognized by the federal government for "effectively ending" veteran homelessness.
Notwithstanding this progress, the most recent national "point-in-time" data indicate homelessness among veterans increased last year for the first time since 2010, by about 1.5 percent. (Homelessness was up overall by a little less than that, "entirely driven by significant increases in a small number of high-cost rental markets that more than cancelled out progress being made in many other communities," according to HUD.)
Housing affordability is a challenge for far too many veterans, even if they are not experiencing homelessness. Approximately 5 million veterans and their families spend 30 percent of their income on rent or a mortgage, and 1.5 million pay more than half of their incomes on housing, according to the ACTION Campaign, the steering committee NCSHA co-chairs.
At least 30 states incentivize developers to build housing for veterans through their Housing Credit programs, typically linked to job training, health care, and educational services, according to the campaign. And many HFAs offer specialized home loan and down payment assistance to veterans and active duty members of the military through their Mortgage Revenue Bond programs, often in combination with mortgage insurance from the U.S. Department of Veterans Affairs.
All these HFA initiatives reflect the spirit expressed by MassHousing's "Operation Welcome Home" program: "You have served to protect the American Dream. Now you can live it.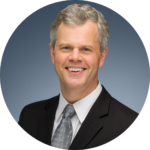 Stockton Williams | Executive Director
---
In This Issue
HFAs Testify on Hardest Hit Fund Before Congressional Subcommittees
Representatives of the Alabama, Nevada, and North Carolina agencies administering the Hardest Hit Fund (HHF) program testified May 22 before the House Committee on Oversight and Government Reform's subcommittees on Intergovernmental Affairs and Government Operations. The hearing was to review HHF program performance, including findings from an August 25, 2017, report by the inspector general (SIGTARP) for the TARP program (the HHF's funding source) questioning a total of $3 million in administrative costs charged by some HFAs in connection with the program. Witnesses from the Treasury Department and SIGTARP also testified.
Committee members expressed appreciation to the HFA witnesses and underscored their interest in ensuring that agencies receive the necessary guidance and support from Treasury in using remaining HHF funds. NCSHA released this statement in connection with the hearing.
Curbelo Presses for More House Cosponsors of Housing Credit Legislation
This week, Affordable Housing Credit Improvement Act (H.R. 1661) lead sponsor Representative Carlos Curbelo (R-FL) circulated a "Dear Colleague" letter to House members urging them to join him in cosponsoring the legislation. In the letter, he states, "This bill will make the Housing Credit more flexible, simplify program requirements, support the preservation of existing affordable housing, facilitate Housing Credit development in challenging markets and for hard-to-reach populations, and institute other modifications to make the Credit an even more effective program." NCSHA had asked Curbelo to send a "Dear Colleague" letter encouraging cosponsorship and worked with his office to draft it. Please use this as you are advocating for cosponsorship with your House members.
Since our last cosponsorship update in the Washington Report, we have added new members to both the House and Senate bills. Representatives Seth Moulton (D-MA) and Mark Walker (R-NC) cosponsored H.R. 1661, and Senator Thomas Carper (D-DE) cosponsored S. 548, bringing us to 149 House members and 40 Senators on the bills.
House Appropriations Committee Passes FY 2019 HUD Funding Bill
On May 23, the House Appropriations Committee approved the Fiscal Year (FY) 2019 Transportation, Housing, and Urban Development (THUD) funding bill, which provides $44 billion in total net discretionary spending for HUD programs. Funding levels remain unchanged from the version the THUD Subcommittee reported on May 16, except the Committee restored the Housing Choice Voucher domestic violence set-aside and Section 202 Housing for the Elderly funding to the same levels as FY 2018. The House is expected to consider the FY 2019 THUD bill before its August recess. The Senate Appropriations THUD Subcommittee plans to hold its FY 2019 THUD bill markup the week of June 4 – 8.
Senate Confirms Brian Montgomery as FHA Commissioner
The Senate May 23 confirmed Brian Montgomery's nomination to serve as Commissioner of the Federal Housing Administration (FHA) and HUD Assistant Secretary for Housing; he is expected to be sworn in soon. Montgomery served in the same position from 2005 – 2009 after working on President George W. Bush's White House staff. After leaving FHA in 2009, he worked as vice chairman of the Collingwood Group, a housing finance consulting firm he co-founded. Montgomery also worked for the Texas Department of Housing and Community Affairs, NCSHA's Texas HFA member. Montgomery was confirmed by a vote of 74–23, with all Republicans present and 26 Democrats voting in support.
NCSHA supported Montgomery's nomination. We joined several federal, state, and local housing groups and other stakeholders in signing a letter to Senate leaders asking them to consider and vote on the nomination.
House Passes Financial Regulatory Reform Bill
On May 22, the House passed the Economic Growth, Regulatory Relief, and Consumer Protection Act (S. 2155), which permits large banks to count some of their tax-exempt housing bond investments as high-quality liquid assets (HQLAs) under federal bank liquidity standards and allows HFAs participating in the Hardest Hit Fund (HHF) to use their funds for lead and asbestos removal. President Trump is expected to sign the bill. NCSHA supported the HQLA provision and signed onto industry letters asking Congress to include it in this bill.
S. 2155 amends federal bank liquidity standards to require all investment-grade municipal bonds that are "liquid and readily marketable" to be classified as level 2b High-Quality Liquid Assets, meaning that banks could count such municipal bonds towards their liquidity coverage ratios but only at discounted value to be determined by federal regulators. Regulators would have three months to incorporate these changes into regulations.
The bill also allows participating HFAs to use HHF funding to support lead and asbestos removal from homes. The impact of this provision on state HHF programs is likely to be minimal: Most HFAs have committed their HHF funds and are winding down their programs. NCSHA previously summarized the bill in more detail in its blog.
House Financial Services Committee Passes Voucher Bills
On May 22, the House Committee on Financial Services advanced the Housing Choice Voucher Mobility Demonstration Act of 2018 (HR 5793) and the Transitional Housing for Recovery in Viable Environments Demonstration Program (THRIVE) Act (HR 5735). HR 5793 authorizes HUD to carry out a Housing Choice Voucher mobility demonstration to encourage voucher recipients to move to lower poverty areas and expand access to opportunity areas. NCSHA summarized the bill in more detail in this blog.
HR 5735 would establish a demonstration program to set aside Section 8 housing vouchers for supportive and transitional housing for individuals recovering from substance use disorders. During the markup, House Financial Services Committee Ranking Member Maxine Waters (D-CA) and Housing and Insurance Subcommittee Ranking Member Emanuel Cleaver (D-MO) argued setting aside "already scarce" vouchers would effectively take them away from families and others in need of housing. Waters and Cleaver offered amendments to provide new funding for the demonstration vouchers, but the Committee rejected them. More information is available in NCSHA's blog.
Watt Testifies Before Senate Banking Committee
During a May 23 hearing, Federal Housing Finance Agency (FHFA) Director Mel Watt told the Senate Banking Committee he will soon propose capital requirements for Fannie Mae and Freddie Mac. Watt focused his oral and written testimony on the serious challenges facing FHFA and the GSEs, including the GSEs' difficulty in planning for the long term given their uncertain future, how FHFA can ensure the GSEs operate with market discipline when their conservatorship has effectively insulated them from market forces, and the shortage of affordable housing.
In his opening statement, Banking Committee Chair Mike Crapo (R-ID) said that housing finance reform remains one of his top priorities and expressed concern about recent GSE activities he said were increasing taxpayer exposure to risk, specifically citing: GSE programs that allow borrowers to take out mortgages with loan-to-value ratios of up to 97 percent; GSE pilot programs that allow certain lenders to sell loans with a 1 percent or no down payment; and Fannie Mae's recent decision to increase its maximum permissible debt-to-income ratio to 50 percent. Ranking Member Sherrod Brown (D-OH) commended Watt for working out an arrangement with the U.S. Treasury Department last year to allow both GSEs to maintain a small amount of capital and expressed concern about how many borrowers still struggle to access affordable mortgage credit.
More details about the hearing are available in NCSHA's blog.
NCSHA Events
Industry Events and Meetings
June 12 | Financial Services Roundtable Housing Policy Council
Stockton Williams is speaking at this annual meeting.
June 13 | 2018 Affordable Housing Tax Credit Coalition Spring Meeting
Jennifer Schwartz is a panelist during the Legislative Update.
Legislative and Regulatory Activity