Washington Report | May 18, 2018
Representatives of HFAs active with Fannie Mae and Freddie Mac were in Washington this week discussing key business issues and new opportunities with these longtime and increasingly important partners.  More than 40 HFAs are delivering financing through Fannie Mae HFA Preferred Products, which have generated $25 billion in lending to fund more than 184,000 home mortgages. HFA business with Freddie Mac is at a smaller scale but growing.
The foundation of HFA-GSE relationships is a shared commitment to safe and sound affordable housing lending that fills gaps in the market. This week's discussions illuminated emerging areas of collaboration in expanding access to credit, generating new housing supply, and achieving efficiencies where feasible through more standardized approaches. HFAs' abilities to do more for and with the GSEs depends on partnership parameters that work for both parties — and a policy and regulatory environment that supports their collaboration.
It has been almost a decade since the U.S Treasury Department announced that Fannie and Freddie would be placed under the "temporary" conservatorship of the Federal Housing Finance Agency, and it looks like another Congress will conclude without passing legislation to revamp the housing finance system. Yet two of the most insightful industry observers suggest that mortgage market regulatory changes could come as soon as next year, regardless of whether Congress acts. In a new paper, Mark Zandi and Jim Parrott assert, "With a new director of the FHFA next year, we are likely to see a meaningful shift in the role of Fannie Mae and Freddie Mac."
Zandi and Parrott refer to the fact that the term of FHFA Director Mel Watt, who was nominated by President Obama and confirmed by the Senate in 2013, ends December 31, 2018. The Administration's appointment of Watt's successor will be one of its most consequential housing policy decisions, as the FHFA director has the authority to substantially shape the role Fannie and Freddie play in affordable housing.
Treasury Secretary Mnuchin, testifying in February before the House Financial Services Committee, confirmed in answers to questions from Committee Chairman Jeb Hensarling (R-TX) that the FHFA director can, for example, choose not to enforce the GSEs' statutory affordable housing goals, suspend all GSE contributions to the Housing Trust Fund, and discontinue the Home Affordable Refinance Program.
Alternatively, the FHFA director can authorize what NCSHA is advocating: new HFA-GSE solutions to emerging market needs, supported by the FHFA's own stated understanding in the agency's 2014 Strategic Plan that "HFAs have historically provided access to credit and lower down payment lending for lower- and moderate-income families and have proven, strong performance records."
In both the legislative and regulatory environments, the HFA value proposition in the housing finance system as a preferred, advantaged partner of the GSEs — based on a common mission and demonstrable lending performance — must be constantly protected, forcefully articulated, and strategically advanced.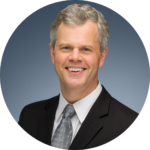 Stockton Williams | Executive Director
---
In This Issue
Study Documents Superior Lending Performance of State HFAs
Single-family loans originated through state HFA programs perform substantially better than similar loans to low- and moderate-income (LMI) borrowers, according to a major study released yesterday.
The study examines data on more than 1 million Fannie Mae-guaranteed loans to first-time LMI homebuyers from 2005 to 2014, around 10 percent of which were originated through HFA programs. Overall, HFA loans were 20 percent less likely to experience a long-term default, and 30 percent less likely to be foreclosed.
The paper attributes this strong performance, in large part, to HFAs' high-touch mortgage servicing practices and homeownership counseling. It credits HFAs with serving lower income borrowers than the conventional market and suggests that HFA programs offer Fannie Mae a way to meet its affordable housing goals without compromising the quality of its portfolio. The authors have published a commentary summarizing their findings on Fannie Mae's website.
NCSHA Participates in Fannie Mae and FHFA Work Sessions
Fannie Mae this week held its 8th annual "HFA Training Summit" for HFAs who partner with Fannie Mae to support affordable homeownership.  NCSHA's Stockton Williams delivered remarks stressing the importance and impacts of the HFA-Fannie Mae relationship.  Stockton, along with NCSHA's Garth Rieman and Greg Zagorski, joined staff from 26 HFAs, local agencies, and HFA industry partners for a series of sessions focusing on the most pressing topics facing HFA homeownership programs, including the shortage of affordable single-family inventory, digitized mortgage lending, and HFA-lender relationships.
Stockton, Garth, and Greg also participated in a session convened by the Federal Housing Finance Agency to explore ways that HFAs, mortgage loan originators, and the GSEs can optimize lending processes and procedures.
House Appropriations Subcommittee Approves HUD FY 2019 Funding Bill
The House HUD Appropriations Subcommittee on May 16 approved its Fiscal Year (FY) 2019 funding bill, which provides $43.6 billion in total net discretionary spending for HUD programs, $941 million more than the FY 2018 enacted level and $11.9 billion more than the Administration's FY 2019 budget request.
While maintaining most of the funding increases enacted in FY 2018, the FY 2019 bill would fund the HOME Investment Partnerships program (HOME) at $1.2 billion, $162 million less than FY 2018. The bill provides increases for both Section 8 project-based rental assistance and voucher programs, but not as much as some experts say is necessary to fully fund expected contract renewal costs. During the markup, Subcommittee Chairman Mario Diaz-Balart (R-FL) noted though that while the bill's overall funding level was higher than in FY 2018, the HUD budget needs on average $1 billion more a year just to renew expiring rental assistance contracts, leaving less funds for other programs. More information is in NCSHA's blog.
House Committee Discusses Opportunity Zones
On May 17, the congressional Joint Economic Committee (JEC) held a hearing to consider how Opportunity Zones can help low-income communities. Witnesses at the hearing included John Lettieri, Co-Founder and President of Economic Innovation Group (EIG); Terri Ludwig, CEO of Enterprise Community Partners; and Maurice Jones, President and CEO of Local Initiatives Support Corporation (LISC). Ludwig and Jones focused on the need for federal guidance and oversight. Letteri emphasized the need for flexibility and nationwide applicability to, "unlock the vast creativity and problem-solving potential of communities and the marketplace in ways that would not be possible under a more prescriptive policy framework."
Administration Nominates Michael Bright to Be Ginnie Mae President
On May 15, the Trump Administration announced its nomination of Michael Bright to serve as the President of the Government National Mortgage Association (Ginnie Mae). Bright is currently Acting President, Executive Vice President, and Chief Operating Officer of Ginnie Mae and has been with the organization since July 2017. Prior to joining Ginnie Mae, Bright served as a senior financial policy advisor to Senate Banking Committee member Bob Corker (R-TN) when Corker was drafting and working on the Corker-Warner GSE reform bill. Bright also worked at the Milken Institute, BlackRock, the Office of the Comptroller of Currency, and other mortgage companies.
Bright has participated in NCSHA conferences in the past, including the most recent HFA Institute. NCSHA met with Bright last year after he began work at Ginnie Mae.  We expect the Senate Banking Committee to hold a nomination hearing for Bright soon.