Washington Report | June 8, 2018
NCSHA meetings the week of June 4 with the top staff at HUD and the Rural Housing Service (RHS) provided powerful reminders of the importance — and impact — of HFA executive director advocacy on state HFA housing priorities.
NCSHA's entire executive committee — Grant Whitaker (UT), Kim Herman (WA), Gerald Hunter (ID), Brian Hudson (PA), and Tia Boatman Patterson (CA) — along with Barbara Fields (RI) each offered substantive, state-specific insights to advance common priorities for all HFAs on issues ranging from multifamily financing to down payment assistance, rental housing contract administration, and rural housing preservation and pilot programs.
In a meeting with HUD Deputy Secretary Pam Patenaude, the top agency staff on single-family and multifamily financing, and members of the office of general counsel, Grant (on his seventh trip to DC in the past seven months on behalf of NCSHA) and Gerald urged HUD to deliver on long-planned guidance on down payment assistance provided by state HFAs and by other entities operating in multiple states. We learned HUD will soon issue a proposed rule for comment on the issue.
Tia and Barbara forcefully advocated for HUD's continuation of the FHA – HFA Multifamily Loan Risk-Sharing Program's Federal Financing Bank financing option, which makes money for the federal government while enabling HFAs to preserve smaller properties in rural and other underserved areas. Brian laid out the performance-based and legal reasons why state HFAs are best equipped to deliver holistic, tenant-oriented, and asset-centric oversight and monitoring of the financial and physical condition of project-based Section 8 properties.
In a meeting with the new Rural Housing Service Administrator, Joel Baxley, and his senior team, Kim pushed RHS to be a more responsive partner with state HFAs in preserving USDA Section 515 properties. We learned RHS will soon post a Federal Register notice with details on the construction-to-permanent mortgage program, which the agency previewed at NCSHA's Legislative Conference in March.
The most effective advocates for state HFA priorities are agency executive directors: constituents of federal elected officials and the housing leaders from the districts and states they represent. The sacrifice and commitment countless executive directors over the years have made to come to Washington to fight for state HFA shared priorities runs through this organization's history and is essential to our continued success.
An executive director who has epitomized that tradition is Sarah Carpenter, who announced her retirement this week after 20 years at the helm of the Vermont Housing Finance Agency. Sarah has worked closely and consistently with her Senators, including senior Senate Appropriations Committee member Patrick Leahy (D), to advance Vermont's and NCSHA's priorities. Sarah served on NCSHA's Board of Directors from 2004 – 2013, chaired NCSHA's Supportive Services Focus Group from 2011 – 2014, participated on her Federal Home Loan Bank's Advisory Council, and helped with NCSHA – Fannie Mae and Freddie Mac working groups throughout her tenure. We wish her all the best in her future endeavors.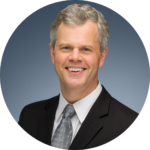 Stockton Williams | Executive Director
---
In This Issue
Senate Appropriations Committee Approves FY 2019 THUD Bill Sustaining Increased Funding for HOME, Other HUD Programs 
The Senate Appropriations Committee June 7 unanimously approved the Fiscal Year (FY) 2019 Transportation, Housing and Urban Development (THUD) funding bill, which provides $44.5 billion in total net discretionary spending for HUD programs, a four percent increase over FY 2018 levels. According to THUD Subcommittee Chairwoman Susan Collins (R-ME), this increased allocation ensures the bill can fully fund tenant- and project-based rental assistance renewal costs, maintain FY 2018's increased funding levels for critical programs including the HOME Investment Partnerships Program (HOME), and make other targeted investments. Highlights of the bill include:
$1.362 billion for HOME, the same as FY 2018 enacted, and 10 percent higher than the House Appropriations Committee's FY 2019 bill.
$3.3 billion for Community Development Block Grants, equal to FY 2018 funding.
$2.6 billion for Homeless Assistance Grants, $200 million more than FY 2018 funding, with $82 million set aside to address youth homelessness and $50 million for survivors of domestic violence.
$22.8 billion for Housing Choice Vouchers, 11 percent more than FY 2018 funding.
$11.7 billion to renew all project-based rental assistance contracts, an increase of $632 million over the FY 2018 funding level.
The Senate is expected to consider the FY 2019 THUD bill this summer, but it has not yet scheduled such consideration. More information about the bill is available in NCSHA's
blog post
.
.
NCSHA Participates in Treasury's Annual Hardest Hit Fund Summit
The Treasury Department earlier this week held its annual Summit for HFAs participating in the Hardest Hit Fund program (HHF). NCSHA staff attended the second day of the Summit, which featured presentations and discussion on the recent hearing on HHF held by the House Committee on Oversight and Government Reform's subcommittees on Intergovernmental Affairs and Government Operations, program evaluation, and issues regarding the winding-down of HHF programs. While at the Summit, NCSHA staff met with Kipp Kranbuhl, Deputy Assistant Secretary for Small Business, Community Development, and Affordable Housing Policy, to better introduce him to HFAs and their top policy priorities.
This is expected to be Treasury's final HHF Summit, as several HFAs are preparing to close their programs to new applicants this year or next. This prompted many attendees to reflect on the program's many successes, with nearly 350,000 homeowners having received assistance through the end of 2017. Treasury staff compiled a collection of stories about individual homeowners who received assistance through HHF. Treasury also showed a series of videos featuring testimonials from HHF beneficiaries, which can be viewed in a special playlist on NCSHA's YouTube page.
Brian Montgomery Sworn In to Lead Federal Housing Administration
On June 5, Brian Montgomery was sworn in to serve as HUD Assistant Secretary of Housing and Commissioner of the Federal Housing Administration (FHA). He began work immediately afterward. The Senate confirmed Montgomery on May 23 by a vote of 74–23. Montgomery is returning to the position he held previously in the George W. Bush Administration from 2005 – 2009. Montgomery has also served as co-founder and partner at the Collingwood Group; deputy assistant to the president from 2001 to 2003, including service as secretary to the Cabinet from 2003 to 2005; and a stint at the Texas Department of Housing and Community Affairs, NCSHA's Texas HFA member.
Housing Credit Legislation Cosponsorship Momentum Continues
We continue to make progress building cosponsorship of H.R. 1661, the Affordable Housing Credit Improvement Act. Representatives G.K. Butterfield (D-NC), Will Hurd (R-TX), Donald Norcross (D-NJ), and Robert Pittenger (R-NC) joined their colleagues as cosponsors of the legislation, bringing us to 153 House members signed on. Only five other House tax bills have more cosponsors than we do. Let's strive to be the most cosponsored tax bill in the House. Keep up your advocacy work, and reach out to NCSHA's Jennifer Schwartz if you need help or have questions.
HUD Launches EnVision Centers in Detroit and 16 Other Communities
On June 7, HUD Secretary Carson announced that 17 communities around the nation have been designated as sites for EnVision Centers. Located on or near public housing developments, EnVision Centers will be centralized hubs to support self-sufficiency by focusing on economic empowerment, educational advancement, health and wellness, and character and leadership. By working with federal agencies, state and local governments, non-profits, faith-based organizations, corporations, public housing authorities, housing finance agencies, and other organizations, EnVision Centers will attempt to leverage public-private partnerships to connect HUD-assisted households with services that offer pathways to self-sufficiency. Communities designated for EnVision Centers include San Diego, CA; Hartford, CT; Washington, DC; Chicago, IL; Kansas City, KS; Detroit (2), MI; Inkster, MI; Kansas City, MO; Phillipsburg, NJ; Hickory, NC; Grand Forks, ND; Youngstown, OH; Choctaw Nation, OK; Philadelphia, PA; Fort Worth, TX; and Spokane, WA.
HUD Publishes Housing Trust Fund Allocations in Federal Register, Issues Allocation Plan Guidance
Earlier this week, HUD published in the Federal Register its FY 2018 Allocation Notice for the Housing Trust Fund, providing state-by-state allocation amounts. HUD previously posted these allocations on its website but is required by statute to issue a Federal Register notice with the allocation amounts. HUD also this week issued guidance for grantees on submitting HTF allocation plans, due August 16, 2018.
House Financial Services Subcommittee Holds Hearing on Homeless Children and Youth Act of 2017
On June 6, the House Financial Services Subcommittee on Housing and Insurance held a hearing, "Legislative Review of H.R. 1151, the Homeless Children and Youth Act of 2017," to examine the Homeless Children and Youth Act of 2017 (H.R. 1511), introduced by Representatives Steve Stivers (R-OH) and David Loebsack (D-IA). This legislation would amend the McKinney-Vento Homeless Assistance Act and broaden HUD's definition of homelessness to better serve communities, families, and children. For more information, please see NCSHA's blog covering the hearing.

Report Raises Profile of Housing Crisis on the Hill
This week, the New Democrat Coalition — a group of moderate House Democrats — released a white paper on the housing crisis, called Missing Millions of Homes, that underscores the impact the lack of affordable housing has on families and examines various theories on the cause of the housing crisis.
The paper argues that, while other policy issues might get more media attention, the rising cost of housing is having a more significant impact on household budgets than many other factors. The report focuses on the need for more housing supply as the solution to the housing crisis and the negative economic consequences of insufficient housing supply. For more information, see our blog post.
Bipartisan Policy Center Releases Report on Intersection of Housing and Health

The Bipartisan Policy Center (BPC) recently published a report on the connection between affordable housing and health and the partnership between HUD and the Department of Health and Human Services (HHS). BPC's report emphasizes the importance of continued collaboration among HUD, HHS, and other federal partners, including the Department of Agriculture, Department of Veterans Affairs, Department of Energy, Environmental Protection Agency, and Federal Emergency Management Agency. As it released the report, the BPC held a webcast discussion on it and the Administration's health and housing priorities with HUD Secretary Ben Carson and Eileen Fitzgerald, President and CEO of Stewards of Affordable Housing for the Future, and Donald Moulds, Executive Vice President for Programs at The Commonwealth Fund.
NCSHA Events
Industry Events and Meetings
Stockton Williams is speaking at this annual meeting.
June 13 | 2018 Affordable Housing Tax Credit Coalition Spring Meeting
Jennifer Schwartz is a panelist during the Legislative Update.
June 28 | Federal Reserve Board of Governors, "Housing Policies to Increase Supply: What's Feasible?"
Stockton Williams is speaking at this event.
Legislative and Regulatory Activity