Washington Report | June 15, 2018
I spoke this week at the annual meeting of the Housing Policy Council of the Financial Services Roundtable at the invitation of council president Ed DeMarco. A focus of my remarks, and a subject of interest for many of the banking, insurance, and finance company executives assembled, was down payment assistance (DPA).
DPA is a topic where HFA mission commitments, business objectives, and policy priorities intersect. It is essential for expanding homeownership opportunities to would-be buyers who otherwise qualify but for insufficient funds for down payment. A study by the Urban Institute last year reported more than half of all renters said they chose to rent because they could not afford a down payment.
This represents a missed opportunity, both for lower-income families looking to buy and for responsible providers of home mortgage financing seeking to build market share in a sustainable manner. As one of the study's authors, Laurie Goodman, noted in an interview: "Low down payments in combination with other strong characteristics make for very good mortgages."
Not all DPA programs meet that criteria, though, and the federal government is increasingly concerned. In her April testimony to the House HUD Appropriations Subcommittee, then-Acting FHA Commissioner Dana Wade said: "The number of purchase loans with some form of DPA now stands at about 40 percent, with certain categories of DPA carrying added risk."
As Wade's testimony suggests, not all DPA carries such added risk. In fact, Stephanie Moulton's recent groundbreaking study of low- and moderate-income (LMI) mortgage loans — which found HFA loans were 20 percent less likely to default and 30 percent less likely to experience foreclosure than other LMI loans — noted: "Holding constant observable risk factors, borrowers who are approved for down payment assistance programs may actually be at lower risk of default due to additional screening mechanisms that are required to obtain the assistance."
DPA, combined with sound lending and borrower support, is an important tool for state HFAs in today's housing market, in which the share of LMI borrowers has dropped 28 percent from 2009, according to new data from the Consumer Financial Protection Bureau. Forty-three state HFAs provided the assistance in some form in 2016, according to NCSHA's Annual Survey. An analysis by Mike Koessel at Citi finds that DPA drives at least 90 percent of all production for at least 18 HFAs.
HUD will issue an advanced notice of proposed rulemaking in September, through which it will seek comments to inform potential changes to FHA insurance rules regarding DPA "from … tribal providers, state housing finance agencies, local housing finance agencies, entities acting in a governmental capacity and non-profit organizations and … on the use of down payment assistance or secondary financing generally." This public comment process will be an important opportunity to articulate the demonstrably "strong characteristics" of state HFA DPA resources and mortgage loan performance in service to lower-income homebuyers.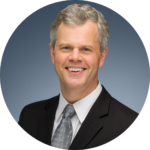 Stockton Williams | Executive Director
---
In This Issue
NCSHA Urges IRS to Provide Income Averaging Guidance
This week, NCSHA sent key Internal Revenue Service (IRS) and U.S. Department of the Treasury officials a letter on state implementation of income averaging. Our letter outlines the areas in which states have flexibility to set income averaging policies and procedures, how we expect states will approach compliance monitoring of income averaging developments, and areas where IRS action or guidance would help facilitate income averaging in practice. In particular, we urge IRS to establish a procedure for the U.S. Department of Housing and Urban Development to use in calculating area-specific income limits at the various designations allowable under income averaging, update Form 8823, and provide guidance for determining the next available unit designation in cases when more than one tenant in units of different designated income levels goes over income at the same time. For more information, see NCSHA's letter to IRS and Treasury on Income Averaging or contact Jennifer Schwartz.
NCSHA Asks FHFA to Keep FHLBs' Affordable Housing Program Flexible
NCSHA earlier this week submitted comments to the Federal Housing Finance Agency (FHFA) on its proposed rule amending the Federal Home Loan Banks' (FHLBs) Affordable Housing Program (AHP). The comments express support for FHFA's goal to modernize the AHP regulations to allow the FHLBs more flexibility and discretion in how they allocate their funding, while stating concerns about certain provisions of the proposed rule that could work against that purpose. In particular, NCSHA argues that FHFA should rescind its proposal to enact an outcomes-based framework on AHP that would require 55 percent of AHP funds to meet certain prescribed housing activities, which would reduce the FHLBs' flexibility and hinder their efforts to meet the unique housing needs of their markets. The letter also asks FHFA to explore how AHP can better work with federal and state affordable housing programs through reduced monitoring requirements. Thank you to the HFAs and others who gave their input to inform NCSHA's comments.
House Passes Bill Providing Vouchers for Individuals with Substance Abuse
On June 14, the House of Representatives voted largely on party lines (230–173) in favor of the Transitional Housing for Recovery in Viable Environments Demonstration Program (THRIVE) Act (HR 5735), introduced by Representative Andy Barr (R-KY) and highlighted in NCSHA's blog. If enacted, the THRIVE Act would establish a demonstration program to set aside up to 10,000 Section 8 housing vouchers for supportive and transitional housing for individuals recovering from substance use disorders. Some housing advocates oppose HR 5735 because it provides no additional funding for these vouchers and thus could divert existing vouchers from families and others in need of housing; allows only nonprofit entities that provide drug treatment services, and not public housing authorities, to administer the housing vouchers; and requires providers to impose time limits. During floor debate, Barr suggested members of Congress concerned by HR 5735's lack of additional funding should still support the authorizing bill but separately ask appropriators to provide funds for the demonstration. NCSHA has not taken a position on the bill.
House Financial Services Committee Passes Bill to Permanently Authorize CDBG Disaster Relief
The House Financial Services Committee last week passed the Reforming Disaster Recovery Act of 2017 (HR 4557), with broad bipartisan support. If enacted, HR 4557 would permanently authorize the Community Development Block Grant Disaster Recovery (CDBG-DR) Program. Bill sponsor Representative Ann Wagner (R-MO) remarked, "The current CDBG-DR Program is broken. While HUD has become a primary provider of disaster recovery, the program is not law. Instead, HUD uses more than 60 Federal Register notices to issue clarifying guidance, waivers, and alternative requirements to the CDBG-DR Program." By codifying CDBG-DR, HR 4557 would strengthen oversight and administration of CDBG-DR. Financial Services Ranking Member Maxine Waters (D-CA) offered two amendments passed by the Committee: to prioritize the one-for-one replacement of federally subsidized affordable housing that is damaged or destroyed and to require communities to create a credible plan for meeting their fair housing obligations.
FHFA Proposes Capital Standards for Fannie and Freddie
The Federal Housing Finance Agency (FHFA) on June 12 proposed new capital requirements for the government-sponsored enterprises (GSEs) Fannie Mae and Freddie Mac. The proposal would establish a new minimum leverage ratio for the GSEs and a new framework for measuring the amount of risk-based capital the GSEs would have to maintain for the various mortgages and other assets they hold. The standards outlined in the proposed rule would not apply as long as the GSEs remain in conservatorship, but would go into effect should Congress decide through legislation to release the GSEs from conservatorship and allow them to remain in business as free-standing entities. FHFA will hold a webinar on the proposed rule on June 19 at 1:30 p.m. Eastern Time. More details are available on NCSHA's blog.
OCC's Otting Discusses CRA Reform with Financial Services Committee
Testifying before the House Financial Services Committee on June 13, Joseph Otting, head of the Office of the Comptroller of the Currency (OCC), reiterated his agency's intention to modernize regulations governing banks' obligations under the Community Reinvestment Act (CRA). Otting told the Committee OCC is continuing to work with the Federal Reserve System and the Federal Deposit Insurance Corporation to publish in the coming weeks an Advanced Notice of Proposed Rulemaking to solicit comments from stakeholders. Otting also laid out three goals for CRA reform: expanding the types of activities eligible for CRA credit; revising the definition of CRA assessment areas to account for banks' digital business; and developing a clear, metrics-based system for evaluating banks' CRA performance. Several Committee Democrats, including Ranking Member Maxine Waters (D-CA), said they supported modernizing CRA but expressed concerns that the changes pursued by the Administration may make it too easy for banks to pass CRA examinations.
NLIHC Out of Reach Report Shows Housing Affordability Problems Are Growing
The National Low Income Housing Coalition (NLIHC) on Wednesday released its annual report detailing the discrepancy between what American workers earn and what they have to pay for rental housing at a fair market rent. Out of Reach 2018: The High Cost of Housing found that, on average, a full-time worker would have to earn $22.10 or $17.90 per hour for a modest two-bedroom or one-bedroom apartment, respectively. According to the report, a full-time federal minimum wage earner would have to work 122 hours per week, or roughly three full-time jobs, for 52 weeks a year to afford a two-bedroom apartment, or 99 hours per week for a one-bedroom apartment, without spending 30 percent or more of his or her income on rent. The report calculates these statistics for every state, county, and metropolitan area in the United States.
Advocacy Spotlight on North Carolina Housing Finance Agency
HFAs across the nation are making excellent progress on gaining support for the Affordable Housing Credit Improvement Act (S 548/HR 1661) with their members of Congress. This week, NCSHA would like to give a shout out to Scott Farmer and his team at the North Carolina Housing Finance Agency (NCHFA), which now has 12 of its 13 House members as cosponsors of HR 1661, including senior Democrats and Republicans on key committees and leaders of the House Freedom Caucus and Republican Study Committee. We know they are working on that last remaining House member and their Senators. NCHFA recently developed powerful advocacy materials outlining the success of the Housing Credit in North Carolina. We encourage other agencies to check out The Impact of the Low Income Housing Tax Credit in North Carolina and The Low Income Housing Tax Credit and Neighborhood Property Values in North Carolina.
Bollinger Foundation Supports HFA, HUD, and Other Families
The Bollinger Foundation recently provided special grants for the education and related expenses of almost 20 children who have lost one or both parents in which either the deceased parent worked — or the surviving parent works — in the field of public or affordable housing or community and economic development. This year's recipients include four families in which a surviving parent works at a state HFA and several other families with parents who worked at HUD, public housing agencies, or other housing and community development organizations. The Foundation, which has provided more than $1 million in grants since it was established in 1989, provides grants annually with funds raised principally through the Bollinger Open, an annual golf tournament held each year in the Washington, DC, area.
NCSHA Events
Industry Events and Meetings
June 19 | Harvard University Joint Center for Housing releases 2018 State of the Nation's Housing Report | Washington, DC, and webcast
June 19 | FHFA webinar on risk-based capital rule for Fannie Mae and Freddie Mac
June 27 | FHFA Workforce Housing Workshop | Washington, DC
Althea Arnold and Garth Rieman will participate.
June 28 | Federal Reserve Board of Governors, "Housing Policies to Increase
Supply: What's Feasible?"
Stockton Williams is speaking at this event.
Legislative and Regulatory Activity