Washington Report | February 8, 2019
While the demographic shifts that continue to transform America's suburbs are often assessed for their political implications, their housing market impacts may be even more profound.
For example, while the U.S. overall is aging — by 2035, older adults will outnumber kids for the first time in our history — the "graying of America" is happening fastest in the suburbs. Nearly one in three who are 65 or older live in low-density suburban areas, which in many cases lack the range of transit options, health services, and social networks older Americans will want and need.
Baby Boomers and Silent Generation homeowners who wish to or need to sell their suburban homes may not find buyers among younger generations of would-be buyers with different economic profiles and consumer preferences. Whenever and to what extent a "great senior sell-off" materializes, it could create another headwind to the full housing market recovery that remains elusive.
Another demographic trend reshaping suburbs may ease the problem in some markets: immigration. New immigrants are now almost equally as likely as the population overall to live in the suburbs. A major reason is a strong desire among immigrants to own their homes. Research published last year by Fannie Mae found that 20 percent of the net increase in homeowners in the U.S. between 2014 and 2016 is attributable to immigrants who entered the country in 2010 or later.
A report by the Urban Land Institute concluded: "As Baby Boomers look to sell their single-family homes in order to downsize, the growing immigrant population may be a key source of buyers for these homes, particularly in stable middle-class and established high-end suburbs."
On the other end of the economic spectrum is the growth of suburban poverty. While overall poverty rates are higher in urban and rural areas than suburbs, Brookings Institution researcher Elizabeth Kneebone has observed that "the rapid pace of growth in the suburban poor population during the 2000s fueled a significant 'tipping point' in the geography of the nation's poor."
"For the first time, suburbs became home to more poor residents than cities. In 2015, 16 million poor people lived in the suburbs, outnumbering the poor population in cities by more than 3 million, small metro areas by more than 6 million, and rural areas by more than 8 million."
Even the quintessentially urban phenomenon of gentrification is now a reality in many suburbs, with
some analysis
suggesting that "inner-suburban gentrification has dramatically accelerated in certain metropolitan areas.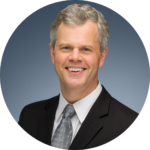 Stockton Williams | Executive Director
---
In This Issue
---
Trump Administration Announces Budget Proposal Will Come Mid-March
White House officials this week confirmed they will release President Trump's FY 2020 budget request as early as mid-March. According to the Office of Management and Budget (OMB), the main budget volume — containing the president's budget message, top priorities, and summary tables ― should be released the week of March 11. The remaining budget items, including line-item information from HUD, USDA, and other agencies, will be released the following week. Traditionally, the Administration issues its budget proposal during the first week of February, but OMB Director Mick Mulvaney explained the FY 2020 budget was delayed because many of the staff responsible for finalizing it were furloughed during the partial government shutdown.
House Appropriations Subcommittee to Discuss Shutdown Impact
On February 12, the House Appropriations Subcommittee on Transportation, Housing and Urban Development will hold an oversight hearing on HUD's management of rental assistance contracts during the shutdown. HUD Acting Deputy Assistant Secretary and FHA Commissioner Brian Montgomery and HUD Chief Financial Officer Irv Dennis will testify. As of January 22, 748 project-based rental assistance contracts expired during the shutdown. NCSHA and other advocates have urged HUD, now that the shutdown has ended, to ensure these contracts are renewed effective as of the expiration date and process back-funding to the renewal date.
HUD Working on Post-Shutdown Activities, Pre-Shutdown Planning
Since the shutdown ended, HUD staff have been taking care of work backlogged during the shutdown and preparing for a possible second shutdown, which could start as early as February 16. HUD's Office of Multifamily Housing Programs sent two memos to property owners, HUD offices, and lenders on February 1 addressing the resumption of multifamily production activities and multifamily asset management activities. The same day, HUD's Office of Public and Indian Housing sent an email to public housing agency executive directors describing Housing Choice Voucher renewal and public housing operating fund availability for the coming months under the continuing resolution set to expire on February 15. HUD offices are also updating their contingency plans to ready them should the government shutter again. These plans will likely expand on current internal and external guidance and address several of the issues and questions that arose during the latest shutdown.
USDA Outlines Post-Shutdown Program Availability
USDA Rural Development contacted stakeholders late last week thanking them for their patience during the government shutdown while its services were unavailable and announcing it will commence its loan and grant activities for 2019. Rural Development also notified Section 538 multifamily loan guarantee lenders last week it would extend conditional commitments that expired between December 21, 2018, and January 25, 2019. The extensions will be granted automatically without any action required from the lender. USDA will waive the normal $1,500 extension fee required for expiring conditional commitments.
State of the Union Notes Opportunity to Address Infrastructure
Though President Trump's 2019 State of the Union speech focused mostly on immigration, trade, and foreign affairs, he called out infrastructure as an issue that should unite both parties, saying he knows "the Congress is eager to pass an infrastructure bill — and I am eager to work with you on legislation to deliver new and important infrastructure investment…" NCSHA has long argued that housing is infrastructure, and this argument has gained resonance, in particular with Democratic tax writers in both chambers who have signaled support for housing in an infrastructure package. An infrastructure package could be our best chance of advancing affordable housing priorities this year. The State of the Union did not provide insight into the Administration's plans for tax or housing policy, which we will learn more about next month when the President releases his FY 2020 budget request.
REALTORS' GSE Reform Plan Would Recast Fannie and Freddie as Utilities
The National Association of REALTORS® (NAR) yesterday released a working paper proposing that Congress establish new charters for Fannie Mae and Freddie Mac, turning them into public utilities. Under the proposal, Fannie Mae and Freddie Mac would operate as private shareholder-owned utilities. They would continue to purchase, guarantee, and securitize single-family and multifamily mortgage loans, issuing securities backed by an explicit government guarantee. As utilities, Fannie Mae and Freddie Mac's first priority would be to their public missions to support stability, liquidity, and access in the mortgage market. The plan maintains the current Affordable Housing Goals and Duty-to-Serve obligations and requires the firms to continue making contributions to the Housing Trust Fund and Capital Magnet Fund. The paper was unveiled during NAR's Housing Finance Reform Policy Forum, which NCSHA senior staff attended. It was written in collaboration with Susan Wachter of the Wharton School at the University of Pennsylvania and Richard Cooperstein of Andrew Davidson and Company. More information on the plan is available in NCSHA's blog.
Hazlett to Leave USDA
Anne Hazlett, Assistant to the Secretary for Rural Development, is leaving her position at USDA to join the White House Office of National Drug Control Policy. She has overseen the Rural Housing Service, Rural Utilities Service, and Rural Business Service since being appointed in June 2017. The position of Assistant to the Secretary for Rural Development was created by Agriculture Secretary Sonny Perdue's USDA reorganization plan in 2017. Joel Baxley, who has been the Rural Housing Service Administrator since April 2018, will replace Hazlett in an acting capacity. Secretary Perdue is expected to name an acting administrator for the Rural Housing Service soon.
Legislative and Regulatory Activities
NCSHA, State HFA, and Industry Events
February 11 | Early Registration Deadline and Hotel Group Rate Cutoff for NCSHA's 2019 Legislative Conference | Washington, DC
February 19 – 21 | National Association of Home Builders International Builders' Show | Las Vegas, NV
Stockton Williams will speak at this event.
February 26 – 27 | Illinois Governor's Housing Conference | Chicago, IL
Stockton Williams will speak at this event.
February 27 – March 2 | National Housing and Rehabilitation Association Annual Meeting and Symposium | Miami, FL
Stockton Williams will speak at this event.
March 6 – 7 | Tennessee Governor's Housing Conference | Nashville, TN
Stockton Williams will speak at this event.
March 11 – 13 | NCSHA's 2019 Legislative Conference | Washington, DC
April 16 | Moody's U.S. Housing and Housing Finance Conference | New York, NY
Stockton Williams will speak at this event.