NCSHA Washington Report | May 7, 2021
Whatever you make of today's downside surprise in the jobs numbers, key sectors of the housing system that delivered during the pandemic are experiencing significant stress.
Home mortgage loan servicers, which moved more than four million Americans into forbearance plans in a few months and advanced nearly $19 billion in unpaid principal and interest to investors over the past year, are hearing surging levels of complaints from consumers trying to navigate their way out of forbearance arrangements.
More borrowers are behind on their mortgages than at any time since the Great Recession, according to data published this week by the Consumer Financial Protection Bureau.
Housing agencies at the local, county, and state levels — which created more than 400 short-term emergency rental assistance programs last year, accounting for nearly $4 billion — are feeling increasing pressure to accelerate their delivery of aid under the new federal Emergency Rental Assistance program, which is funded at more than 10 times that amount.
More renters may be at risk of imminent eviction as a result of Wednesday's decision by a federal judge in Washington, DC, to strike down the CDC's nationwide moratorium, a ruling now on hold until next week after the Justice Department appealed it.
Home builders, which last year hit the highest levels of starts and permits since 2006 and saw the S&P Homebuilders Select Industry index surge 96 percent, are facing an "epic shortage" of their most important construction input, lumber, which has added $36,000 to the price of a new home and $119 to the monthly rent of a new apartment.
Lumber futures prices this week reached "a staggering sevenfold gain" from April 2020.
And housing developers of multifamily properties, which "performed well at a time when the hotel, office, and retail sectors have struggled," are seeing softer pricing for Housing Credits as the affordable housing equity markets adjust to an increased supply of credits (in Puerto Rico and 11 states affected recently by disasters) and interplay of the new fixed 4 percent Housing Credit rate with other real estate tax provisions.
Meanwhile, Housing Credit developers have been largely unable to use credits to attract capital for mixed-income projects due to defects in the IRS's rules for meeting the "average income test."
Still, there are good reasons for guarded optimism. A lot of jobs are coming back and a lot of fiscal stimulus is still on the way. Overall pandemic-related housing distress may be ebbing, even as millions remain at risk. Federal regulators have broad flexibility to ease off homeowner and renter protections as the pace of various forms of assistance picks up. Some forecasters even see a big drop in lumber prices on the horizon.
More than anything, though, optimism arises from the affordable housing system's remarkable resilience. It will continue to need it.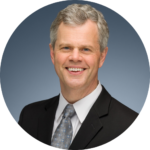 Stockton Williams | Executive Director
State HFA Emergency Housing Assistance
---
In This Issue
---
Simplot Named Director of Arizona Department of Housing; Ditmore Retiring
Governor Doug Ducey has appointed Tom Simplot as director of the Arizona Department of Housing (ADOH). Simplot will replace Carol Ditmore, who is retiring. Simplot most recently served as senior deputy chairman of the National Endowment for the Arts in Washington, DC. He was also a longtime member of the Phoenix City Council and served as president and CEO of the Arizona Multihousing Association.
Ditmore was appointed director of ADOH in 2017. During her tenure, she served on various NCSHA task forces.
Treasury Opens Applications for Second Round of Emergency Rental Assistance
This week, Emergency Rental Assistance (ERA) program grantees received an email from the Treasury Department announcing the application portal for requesting ERA funding under the American Rescue Plan Act (ERA 2) is live and that grantees may begin their submissions. Treasury urges grantees to apply by Monday, May 10, to receive funds promptly, noting that requests submitted after that date may not be approved as quickly. The American Rescue Plan, enacted March 11, provided $21.55 billion for ERA 2 and required Treasury to disburse 40 percent of those funds to grantees within 60 days of enactment. Previously, Congress provided $25 billion in ERA (ERA 1), enacted December 27, by the Consolidated Appropriations Act of 2021. See NCSHA's side-by-side comparison of ERA 1 and 2.
Treasury Issues New Emergency Rental Assistance Guidance
On May 7, Treasury published updated Frequently Asked Questions (FAQs) providing guidance on the Emergency Rental Assistance program (ERA). The FAQ revisions include guidance related specifically to implementation of the second round of ERA funding authorized by the American Rescue Plan in March 2021 (ERA 2) as well as other policy changes that impact both ERA 1 (authorized under the Consolidated Appropriations Act of 2021 in December 2020) and ERA 2. An NCSHA blog on the new FAQs is forthcoming.
Judge Strikes Down Federal Eviction Moratorium, Then Temporarily Stays Order
On May 5, a federal judge vacated the Centers for Disease Control and Prevention (CDC) order barring evictions during the coronavirus pandemic, ruling the CDC had exceeded its authority by imposing the order. Unlike previous court cases where judges also found the CDC eviction moratorium to be unconstitutional, this ruling applies the moratorium broadly, not just to the plaintiffs in the particular case. The Justice Department, on behalf of the CDC, filed an emergency appeal. The judge then temporarily stayed the order. The landlord groups that challenged the moratorium have until May 12 to file legal papers to oppose the delay. The CDC eviction moratorium, first put in place in September 2020, has been extended several times and currently is set to expire June 30.
FTC, CFPB Press Large Landlords to Comply with Eviction Moratorium
On May 3, the acting chair of the Federal Trade Commission (FTC) and acting director of the Consumer Financial Protection Bureau (CFPB) sent a joint letter to the nation's largest apartment landlords reminding them of their obligations under the CDC eviction moratorium for non-payment of rent. The letter urges landlords to examine their practices and ensure they are in compliance with the FTC Act and the Fair Debt Collection Practices Act and to notify debt collectors working on their behalf of the CDC moratorium and other state and local moratoria. The letter was sent prior to the court ruling (referenced in the preceding article) finding the CDC moratorium unconstitutional and the subsequent stay of that order.
HUD Publishes FY 2021 Income Limits, Rent Limits, and Homeowner Value Limits
The Department of Housing and Urban Development (HUD) has published the FY 2021 income limits, rent limits, and homeowner value limits for HOME, Housing Trust Fund, and other Community Planning and Development programs. The FY 2021 income limits are effective June 1 for all programs except Emergency Solutions Grants, for which FY 2021 income limits became effective on April 1. The updated limits are accessible on the HUD Exchange's Income Calculator page under "Related Materials." Follow these links for rent limits for HOME and Housing Trust Fund and homeownership value limits for HOME and Housing Trust Fund.
74 Members of Congress Sign Letter in Support of HOME Funding
On April 30, 74 members of Congress, led by Congresswoman Joyce Beatty (D-OH), sent a letter to the House Appropriations Subcommittee on Transportation, Housing and Urban Development, and Related Agencies to request $1.85 billion for the HOME program for FY 2022. This letter supports President Biden's request for a $500 million increase to the HOME program for FY 2022.
HUD Announces Funds for Fair Housing Activities
On Monday, HUD announced the availability of $20 million in fair housing funds. Each year, HUD makes funding available to support organizations that enforce federal fair housing laws and policies, as well as educate the public, housing providers, and local governments about their rights and responsibilities under the Fair Housing Act. This year's funding includes $7.2 million for the Education and Outreach Initiative, $2.25 million for the Fair Housing Organization Initiative, and $10.8 million for the Private Enforcement Initiative. Applications must be submitted through grants.gov before June 14.
House Housing Subcommittee Examines Housing Resilience in the Face of Climate Change
The House Financial Services Subcommittee on Housing, Community Development, and Insurance held a hearing Tuesday to look at how the nation's housing stock could be impacted by climate change and related weather disasters. Witnesses testified that a good share of the nation's housing supply, particularly that serving low- and moderate-income households or racial minorities, is in danger of becoming uninhabitable due to changes caused by climate change. The subcommittee also explored how existing federal programs, such as the Community Development Block Grant and National Flood Insurance Program, can be used to improve the climate resiliency of homes for working families.
Yellen Appoints Hsu to Run OCC
Today, Treasury Secretary Janet Yellen announced her intention to appoint Michael J. Hsu as a deputy comptroller and designate him the first deputy comptroller of the Office of the Comptroller of the Currency (OCC), in which capacity he will serve as acting comptroller. Hsu will assume these duties when he takes office on Monday. Most recently Hsu served as an associate director in the Division of Supervision and Regulation at the Federal Reserve, which supervises the country's largest financial institutions.
NCSHA in the News
City Land NYC, 5.3.21, City Council Passes Three Bills for Tenants' Rights to Counsel and Privacy
FOX 11 Los Angeles, 5.6.21, Federal judge throws out national eviction moratorium, DOJ appeals
National Journal, 5.7.21, Legal challenges mount for federal eviction protections
Patch, 4.30.21, New York City Council Votes to Create Retirement Program for Private-Sector Employees
Politico, 5.4.21, Millions of renters brace for a post-pandemic ax
Q13 FOX Seattle, 5.6.21, Federal judge throws out national eviction moratorium, DOJ appeals
USA Today, 5.4.21, Fact check: First-time homebuyer incentives proposed in Congress but not yet passed
Legislative and Regulatory Activities
NCSHA, State HFA, and Industry Events
May 11 | National Association of REALTORS Property Management Forum | Virtual
Jennifer Schwartz will speak at this event.
May 12 | National Association of REALTORS Regulatory Issues Forum | Virtual
Jennifer Schwartz will speak at this event.
May 12 | NAREB 2021 Virtual Spring Policy Conference
Stockton Williams will speak at this event
May 20 | New American Funding – Freddie Mac Webinar | "Down Payment Assistance — The First Step to Increasing Black Homeownership"
Stockton Williams will speak at this event.
May 20 – 21 | Annual Meeting of the American Bar Association Affordable Housing & Community Development Forum | Virtual
Jennifer Schwartz will speak at this event.
May 25 | ProLink User Group Training | Virtual
Stockton Williams will speak at this event.
May 25 | National Apartment Association's Summer Governance Meeting, Legislative Committee | Virtual
Jennifer Schwartz will speak at this event.
May 26 | Manufactured Housing Institute Webinar on Evictions and Rental Assistance | Virtual
Jennifer Schwartz will speak at this event.
June 4 | Discounted Early and Team Registration Deadline | NCSHA's Housing Credit Connect
June 8 – 10 | National Multifamily Housing Council Annual Conference | San Diego, CA
Stockton Williams will speak at this event.
June 17 | REALTOR.com Webinar | "Real Connections"
Garth Rieman will speak at this event.
June 21 – 24 | NCSHA's Housing Credit Connect | Virtual
Back to NCSHA Washington Report
Only members receive NCSHA Blog and Washington Report.