NCSHA Washington Report | May 15, 2020
With encouraging news in such short supply these days, it's frustrating to find any dark linings in what look like silver clouds.
Last Friday's report from the National Multifamily Housing Council that a little more than 80 percent of renters in 11.5 million apartments paid their May rent surpassed most expectations and lifted many spirits.
Yet, NMHC president and CEO Doug Bibby was quick to point out that nobody knows "how long will renters be able to continue to rely on unemployment insurance, draw upon savings, or utilize credit cards" to stay current. And while NMHC's survey is the best of its kind, Kriston Capps of CityLab observed it probably doesn't capture "tens of millions of renters who live in single-family homes or subsidized rentals" who may already be falling behind. Amherst now estimates 28 million renters may be at "greatest risk" of eviction.
Similarly, while an S&P Global Ratings' report this week finds that "HFA multifamily portfolios have the financial strength, flexibility, and resources to perform at their current rating levels and that they can withstand any near term disruptions of mortgage payments," it also notes that, if rent collections begin to drop, "multifamily owners may strain to pay their mortgages."
State HFAs have been characteristically proactive in trying to protect the most vulnerable renters and properties. To date, 11 agencies have created emergency rental assistance programs with total funding of more than $90 million, according to NCSHA's new analysis. More are in development, with some states considering investing Coronavirus Relief Fund dollars to support them. The states' early lessons in implementation will inform the delivery of substantially more funding that may be coming from the federal government.
The House has taken the first step toward meeting national emergency rental needs by including $100 billion for the Emergency Solutions Grant program in the HEROES Act stimulus bill. ESG isn't the perfect program — there's no such thing — and even at $100 billion probably won't reach all the renters who need help. It's also a lot of money to move through any delivery system in the relatively short time period envisioned.
All that said, House leaders believe ESG — with some significant flexibilities provided in the bill — is the most achievable way to most quickly help many who most need it. We agree.
Importantly, the House bill also directs the Secretary of the Treasury and the Federal Reserve System to provide liquidity to servicers of multifamily (as well as single-family) mortgage loans, as NCSHA has advocated and developed a detailed proposal for implementing. This financing should enable properties that do not access ESG funds to get relief for their renters and operations.
The HEROES Act has a number of other important provisions as well, including the Homeowner Assistance Fund through state HFAs. It all adds up to what could be some sorely needed good news for affordable housing.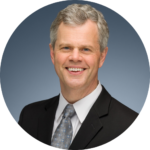 Stockton Williams | Executive Director
NCSHA COVID-19 Resources and Updates
---
In This Issue
---
Brensdal Retiring from Montana Housing; Cohen Announced as Executive Director
Montana Housing Executive Director/Administrator Bruce Brensdal has announced his retirement, effective June 30, after 25 years with the Housing Division in the state's Department of Commerce. Bruce will be succeeded by Cheryl Cohen, who currently serves as Montana Housing's operations manager. Cheryl brings to her new role 15 years of housing sector experience, previously having held positions in nonprofits and local and state government.
NCSHA, Novogradac Report Says Lowering 50 Percent Test Would Increase Production
This week, NCSHA and Novogradac released a report showing how lowering the "financed-by" threshold — commonly referred to as the 50 percent test — for multifamily bond-financed Housing Credit developments would impact the availability of private activity bond authority and could increase Housing Credit production. The report considers the outcomes that lowering the financed-by threshold would have if set at 40, 33, and 25 percent. Novogradac conducted the analysis, which NCSHA commissioned. The analysis finds that, over a 10-year period, a 40 percent financed-by test would free up nearly $37.5 billion in bond cap that could be used to produce 355,330 additional rental homes; a 33 percent financed-by test would free up more than $63.7 billion in bond authority that could be used to produce as many as 732,195 additional rental homes; and a 25 percent financed-by test would free up nearly $93.7 billion in freed bond authority that could be used to produce as many as 1,421,320 additional units. For more information, see our blog.
House Democrats' Coronavirus Relief Legislation Includes Housing Funding, Liquidity Facility, Longer Forbearance and Eviction Moratorium Periods
On May 12, House Democrats released the Health and Economic Recovery Omnibus Emergency Solutions (HEROES) Act, which would provide more than $3 trillion for coronavirus relief, including almost $1 trillion for state and local governments and $2 trillion for various programs, with significant funding for affordable housing. The House is currently set to vote on the bill today but has not passed it as of this writing.
The bill includes two of NCSHA's top COVID-19 legislative priorities — $100 billion for emergency rental assistance and $75 billion for a Homeowner Assistance Fund providing resources directly to state HFAs to help homeowners make mortgage payments — and addresses a third, providing a directive to the Secretary of the Treasury and the Federal Reserve System to provide liquidity to servicers of single-family and multifamily loans covered under the Coronavirus Aid, Relief, and Economic Security (CARES) Act. The bill does not include NCSHA's other priorities related to the Housing Credit, HOME funding, and enhancements to the Mortgage Revenue Bond and Mortgage Credit Certificate programs. Senate leaders have indicated the Senate is evaluating the impacts of previous coronavirus relief legislation, is unlikely to act quickly on additional legislation, and will have different priorities than the House.
This NCSHA memorandum offers more details about the HEROES Act, including supplemental HUD funding provided and modifications to the CARES Act's eviction moratorium and forbearance provisions.
Senate Confirms Montgomery Nomination, Committee Advances Wade
The Senate on Tuesday confirmed the nomination of Brian Montgomery to be Deputy Secretary of HUD in a 61–32 vote. Nine Democrats joined most of the Republican Senators in voting for Montgomery, with seven Senators not voting. Also on Tuesday, the Senate Banking Committee approved the nomination of Dana Wade to replace Brian Montgomery as the Federal Housing Administration Commissioner and Assistant Secretary for Housing at HUD. The committee approved Wade in a 15–10 vote during its executive session, with two Democrats joining the committee's Republicans in voting for her nomination to be considered by the full Senate. The Senate has not yet announced when it will hold a vote to confirm Wade. A recording of the executive session is available here.
FHFA, FHA Extend Single-Family Foreclosure and Eviction Moratoria
On Thursday, FHFA directed Fannie Mae and Freddie Mac (the Enterprises) to extend their moratoria on foreclosures and evictions until at least June 30, and FHA issued a Mortgagee Letter extending its foreclosure and evictions moratorium through June 30 as well. The foreclosure moratoria apply to Enterprise-backed or FHA-insured (as applicable) single-family mortgages only. Servicers must suspend all foreclosure actions, including foreclosure sales, initiation of any judicial or non-judicial foreclosure process, move for foreclosure judgment, or order of sale through June 30. The foreclosure suspensions do not apply to mortgage loans secured by properties that have been determined to be vacant or abandoned. The current moratoria were set to expire on May 17.
Government Agencies Align Resources for Consumers Impacted by COVID-19
On Tuesday, the Consumer Financial Protection Bureau, Federal Housing Finance Agency, and Department of Housing and Urban Development launched a joint, new mortgage and housing assistance website that consolidates information on CARES Act mortgage relief, protections for renters, resources for additional help, and information on how to avoid COVID-19-related scams. It also provides lookup tools for homeowners to determine if their mortgage is federally backed and for renters to find out if their rental unit is financed by FHA, Fannie Mae, or Freddie Mac.
Fannie Mae, Freddie Mac Offering New COVID-19 Payment Deferral
On Wednesday, FHFA announced Fannie Mae and Freddie Mac will provide a new payment deferral option to borrowers who have completed a COVID-19-related forbearance or who have a confirmed but resolved COVID-19 financial hardship. Beginning July 1, servicers will be able to offer such borrowers who have the ability to resume making regular payments of principal and interest the opportunity to defer their delinquent principal and interest payments (P&I) and any allowable servicing advances paid to third parties as a result of the delinquency. The borrower will be responsible for paying the past-due amounts upon the maturity date of the mortgage or earlier upon the sale or transfer of the property, refinance of the mortgage loan, or payoff of the interest-bearing unpaid principal balance.
Ginnie Mae Provides Temporary Relief from Acceptable Delinquency Rate Thresholds
Late Thursday, Ginnie Mae issued All Participant Memorandum (APM) 20-06 in response to the presidentially-declared COVID-19 national emergency. The APM provides temporary relief to issuers from the acceptable delinquency rate threshold requirement in its Mortgage-Backed Securities (MBS) Guide. Ginnie Mae's MBS Program requires that pooled mortgages for which no scheduled monthly payments were received due to forbearance be reported as delinquent. Because the CARES Act enacted into law on March 27 provides certain borrowers experiencing a COVID-19-related hardship the ability to request forbearance, Ginnie Mae issuers could have experienced increasing delinquency rates that would cause them to exceed Ginnie Mae's maximum thresholds. Under APM 20-06, Ginnie Mae will exclude any new issuer delinquencies occurring on or after April 2020 (reported in the May 2020 investor accounting report or after) when calculating the delinquency ratios for the purposes of enforcing the MBS Guide provisions. The temporary APM expires on December 31 unless rescinded earlier or extended by Ginnie Mae. See NCSHA's letter to Ginnie Mae advocating that such relief be granted.
Federal Reserve Publishes Updated FAQs for Municipal Liquidity Facility
The Federal Reserve on Monday published updated FAQs on its Municipal Liquidity Facility (MLF). The MLF is designed to enhance liquidity for short-term municipal securities by serving as an investor of last resort for tax, revenue, and bond notes issued by state or local governments. The new FAQs include an appendix outlining the interest rates issuers will have to pay on securities purchased through MLF. The prices vary based on the issuer's rating and are set to discourage use of the MLF except as a last resort. While MLF is limited to short-term securities, NCSHA is currently urging the Federal Reserve also to take action to stabilize the market for medium- and long-term municipal bonds, including Housing Bonds.
At a Senate Banking Committee hearing on Tuesday, Senators, including Committee Chair Mike Crapo (R-ID), expressed concern that the MLF was not yet operational. Randal Quarles, the Federal Reserve's Vice Chair for Supervision, said opening up MLF was one the bank's top priorities but did not offer a specific timetable for when it would be launched.
Otting Tells Senate Banking Committee the OCC Still Intends to Update CRA
The Office of the Comptroller of the Currency (OCC) will continue to advance its rulemaking to amend its Community Reinvestment Act (CRA) regulations, OCC Comptroller Joseph Otting told the Senate Banking Committee during a hearing Tuesday. Committee Democrats, including Ranking Member Sherrod Brown (D-OH), sharply criticized OCC's intent to continue the rulemaking, which they said would reduce bank support for lending in low- and moderate-income and minority communities at a time when such communities have been hit hard by the COVID-19 pandemic. Otting argued revamping the CRA regulations will increase bank activities in markets with the greatest needs and the economic downturn caused by the pandemic means OCC should act sooner to finalize the changes. OCC stopped accepting public comments on the proposed rule, which was issued jointly with the Federal Deposit Insurance Corporation, on April 8.
Read NCSHA's comments.
GASB Extends Deadlines for Several Statements and Guidance
The Government Accounting Standards Board announced last Friday, with immediate effect, the extension of a number of accounting and financial reporting deadlines for state and local governments due to the coronavirus. All the provisions impacted by last week's announcement are for reporting periods that began after June 15, 2018. A full list of impacted accounting and financial reporting provisions is available here.
HUD Report Says PRA Program on Track to Assist Almost 5,500 Persons with Disabilities
HUD recently issued a new report on the Section 811 Project Rental Assistance (PRA) Program, Successfully Supporting Independent Living for People with Disabilities. It includes background information, infographics with statistics about the program's achievements, case studies of tenant success stories, and more program data. The report documents that, since 2010, HUD has awarded more than $200 million in PRA Program funds to 27 state housing agencies, which HUD expects to result in almost 5,500 occupied and assisted units for persons with disabilities.
NCSHA in the News
Multifamily housing projects face delays related to coronavirus (The Bond Buyer)
Rep. Cisneros cosponsors legislation to provide emergency rental assistance during COVID-19 crisis (Orange County Breeze)
Legislative and Regulatory Activities
NCSHA, State HFA, and Industry Events
Back to NCSHA Washington Report
Only members receive NCSHA Blog and Washington Report.