NCSHA Washington Report | May 14, 2021
Affordable housing is essential infrastructure. Like other physical forms of it, affordable housing is a part of the built environment every community needs that the private sector simply can't produce and maintain in sufficient supply by itself.
Affordable housing complements other forms of physical infrastructure as well, ensuring the economic development it creates has room for everyone. And affordable housing is a foundation for the human infrastructure the nation needs — it's the place jobs go to sleep, caregivers support families, and kids get what they need to succeed in school.
After a few more weeks of posturing and positioning, Congress will start in earnest to try to pass a massive infrastructure bill — maybe in a few separate pieces — by fall. Proposals will live and die and come back to life. Fingers will be pointed, details will leak and be denied. More quietly, substantive work will get done. "Infrastructure Week," which was always a mirage, will become "Infrastructure Summer," which just might produce something historic.
Whatever the final size of the bill, it won't have room for everything everybody wants. Affordable housing is no lock to be included. So NCSHA's priorities for the infrastructure bill are to push for strategic federal investments in a handful of proven programs and approaches that collectively drive toward three goals:
Stabilizing the existing stock of affordable owner-occupied and rental homes — existing assets that in most cases will cost much more to replace than repair;
Stimulating the creation of new homes and apartments — especially for price points and rents where demand widely exceeds supply; and
Supporting the use of commonsense, cost-saving techniques and technologies that result in more efficient and durable housing for the future.
In the weeks ahead, we'll produce more analysis and arguments to make the case for them. We'll mobilize the voices and experience of the nation's state housing finance agencies as an advocacy force for the agenda. We'll call on every friend and ally of affordable housing we know to join the effort.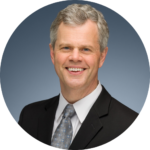 Stockton Williams | Executive Director
State HFA Emergency Housing Assistance
---
In This Issue
---
Treasury Announces Availability of $350 Billion in State, Local, Tribal Fiscal Recovery Funds
The Treasury Department Monday announced its allocations and regulations for the Coronavirus State and Local Fiscal Recovery Funds program, authorized by the American Rescue Plan Act, to eligible state, local, territorial, and tribal governments. Treasury also published the interim final rule for the $350 billion program, which provides in-depth detail on how recipients may use their funds. The guidance states funds may be used for rent, mortgage, and/or utility assistance programs; counseling and legal aid programs to prevent evictions and homelessness; weatherization and home repair; and any other programs designed to address housing insecurity in Qualified Census Tracts. More information on the funding, allocations, and guidance can be found here.
Support for Housing Credit Legislation Builds
Ten House members signed on as cosponsors of the Affordable Housing Credit Improvement Act (AHCIA), H.R. 2573, this week — five Republicans and five Democrats — bringing the total House cosponsorship tally to 14, including the lead sponsors. The new cosponsors are Jimmy Panetta (D-CA), Stephanie Murphy (D-FL), Bill Posey (R-FL), Darin LaHood (R-IL), Larry Bucshon (R-IN), Tom Reed (R-NY), Thomas Suozzi (D-NY), Earl Blumenauer (D-OR), Brian Fitzpatrick (R-PA), and Gwen Moore (D-WI). While a number of Senators also have committed to cosponsoring, the Senate lead sponsors are waiting to officially add them until they have additional commitments. Both the House and Senate bill sponsors are seeking to maintain party balance in cosponsorship. NCSHA encourages all Housing Credit supporters to ask their members of Congress to cosponsor the bills, with particular focus on outreach to Republicans in both chambers and members of the House Ways and Means Committee and Senate Finance Committee in both parties. In the previous Congress, AHCIA had the support of more than half the House and more than 40 percent of the Senate.
NCSHA, Others Meet with HUD Leadership on HOME for Homelessness Initiative
Stockton Williams and other stakeholder representatives met this week with senior HUD officials to discuss the new $5 billion HOME for homelessness assistance and supportive services program enacted in the American Rescue Plan Act. HUD officials present included Principal Deputy Assistant Secretary for Community Planning and Development Arthur Jemison and Office of Affordable Housing Programs Director Ginny Sardone. Other groups participating included the National Alliance to End Homelessness, Center for Budget and Policy Priorities, National Low Income Housing Coalition, and Local Initiatives Support Corporation. HUD officials said guidance is not expected until the fall, but pre-guidance training and technical assistance will be available sooner. NCSHA and some stakeholders pressed for early guidance, the ability to use funds for operating assistance, and flexibility in determining recipient eligibility. Some stakeholders urged HUD to focus the program tightly on serving the unsheltered homeless.
Senate Banking Committee Holds Nomination Hearing for HUD Deputy Secretary-Designate Todman
During Tuesday's Senate Banking Committee hearing on her nomination to be Deputy Secretary of the Department of Housing and Urban Development (HUD), Adrianne Todman told the committee that, if confirmed, she would focus on immediate housing needs related to the pandemic and longer-term structural housing challenges to serve America's diverse communities in a way that is inclusive, equitable, and effective. She spoke of the responsibility to confront housing insecurity, ensure access to good homes, eliminate housing discrimination, and build the nation's housing infrastructure in a way that expands equitable access to housing for all people. Read her full written testimony.
Todman has served as the CEO of the National Association of Housing and Redevelopment Officials (NAHRO) since 2017. Before joining NAHRO, she served as the executive director of the District of Columbia Housing Authority and in several career positions at HUD. Read Todman's biography. NCSHA joined other members of the ACTION Campaign Steering Committee on a letter sent to the chair and ranking member of the Senate Banking Committee in support of Todman's nomination.
NCSHA in the News
Portland Mercury, 5.12.21, Oregon Legislature Extends Missed Rent Repayment Period to February
RisMedia, 5.13.21, Policies for All: NAR Discussed Protecting Homeowners From the COVID-19 Impact
Legislative and Regulatory Activities
NCSHA, State HFA, and Industry Events
May 17 | Bipartisan Policy Center Discussion: "A Hot Housing Market and the Implications for Policymakers" | Virtual
May 20 | New American Funding – Freddie Mac Webinar | "Down Payment Assistance — The First Step to Increasing Black Homeownership"
Stockton Williams will speak at this event.
May 20 – 21 | Annual Meeting of the American Bar Association Affordable Housing & Community Development Forum | Virtual
Jennifer Schwartz will speak at this event.
May 25 | ProLink User Group Training | Virtual
Stockton Williams will speak at this event.
May 25 | National Apartment Association's Summer Governance Meeting, Legislative Committee | Virtual
Jennifer Schwartz will speak at this event.
May 26 | Manufactured Housing Institute Webinar on Evictions and Rental Assistance | Virtual
Jennifer Schwartz will speak at this event.
June 4 | Discounted Early and Team Registration Deadline | NCSHA's Housing Credit Connect
June 8 – 10 | National Multifamily Housing Council Annual Conference | San Diego, CA
Stockton Williams will speak at this event.
June 10 | National Association of Home Builders' Multifamily Finance Subcommittee Meeting | Virtual
Jennifer Schwartz will speak at this event.
June 17 | REALTOR.com Webinar | "Real Connections"
Garth Rieman will speak at this event.
June 21 – 24 | NCSHA's Housing Credit Connect | Virtual
Back to NCSHA Washington Report
Only members receive NCSHA Blog and Washington Report.