NCSHA Washington Report | May 1, 2020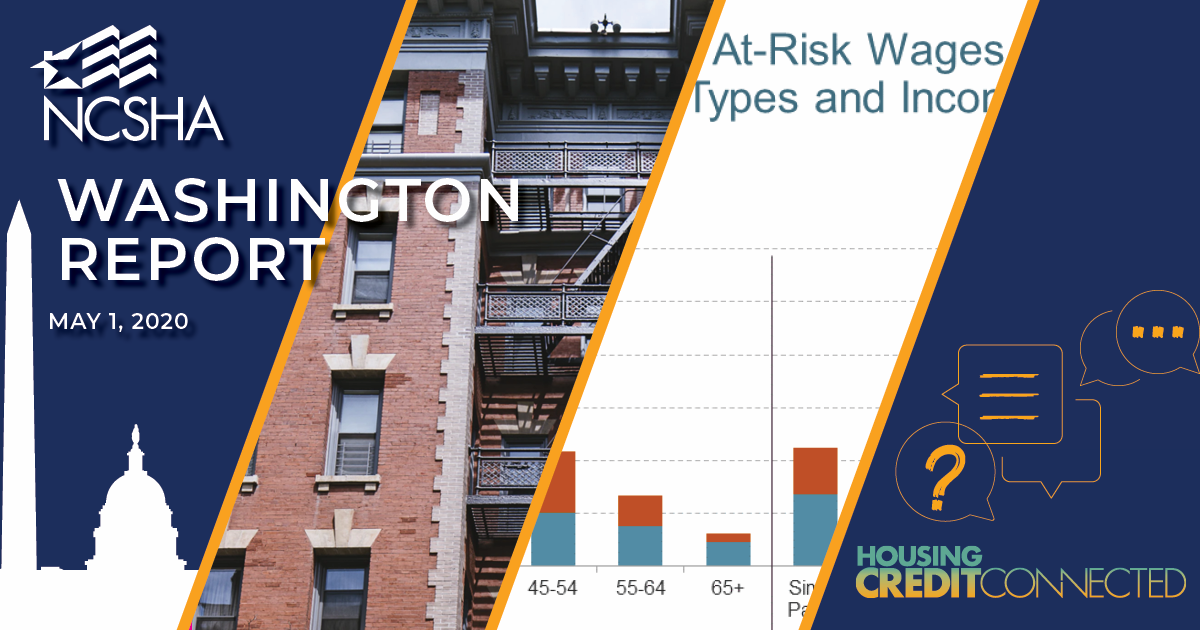 For a generation, the nation's critical infrastructure of now more than three million Housing Credit apartments in thousands of properties has been resilient in the face of disasters, recessions, and rising affordability needs. It entered the terrible storm of all three that is the COVID-19 crisis in good shape to weather the worst, at least for a while.
CohnReznick's comprehensive database showed the strength of the inventory last fall. The core performance metrics — the health and wellness — of America's Housing Credit portfolio would be the envy of almost any real estate asset class. All the more remarkable for one that serves residents with a median income of around $18,000.
Still, the industry expects significant stress in the months ahead. More than half of all lower-income adults or someone in their households has already lost a job or taken a pay cut due to COVID-19, according to the Pew Research Center. Separate studies released this week by Harvard's Joint Center for Housing Studies and the Terner Center for Housing Innovation suggest low-income renters are especially impacted. Many Housing Credit owners and managers, especially mission-oriented nonprofits, are bracing for another month of much lower rent starting today.
We continue to push for a Federal Reserve loan program using a small fraction of the large amount of its remaining CARES Act authority to protect the renters, owners, and servicers of Housing Credit and other affordable multifamily properties from painful financial shocks when months of forborne rent come due.
We and our partners in the ACTION Campaign are also asking Congress to invest in the Housing Credit stock in the next federal stimulus bill. Some small turns of statutory dials — locking in a fixed 4 percent credit rate, reducing the 50 percent test for bond financing — would keep projects in process from falling through and unlock more credits. And since half the House and almost half the Senate are already on record for expanding the Housing Credit, Congress should also start to do that in the next stimulus bill.
The Housing Credit's resilience and results over the years reflect the countless contributions of thousands of dedicated professionals in the industry: the state agency staff, developers, owners, lenders, investors, syndicators, property managers, service providers, and others.
It's a network that gets stronger and smarter through connecting. One of the most important things NCSHA does every year is host one of the largest opportunities to do so at our Housing Credit conference. While we regret we won't be seeing you in St. Louis in June, we're still doing everything we can to keep the Housing Credit community connected.
Today, we're announcing a new program of 12 webinars over four days, starting later this month, that will explore the impact of the COVID-19 crisis on Housing Credit investment, development, compliance, and policy and how industry leaders are responding. The series includes live updates from experts, plus two virtual meet-ups for HFA staff only, all on an online platform for learning and sharing.
It's NCSHA's Housing Credit Connected.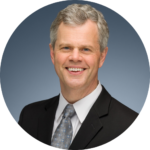 Stockton Williams | Executive Director
NCSHA COVID-19 Resources and Updates
---
In This Issue
---
NCSHA Updates Priority Recommendations for Coronavirus Relief and Economic Stabilization
Earlier this week, NCSHA updated its federal policy agenda related to the COVID-19 crisis. In addition to continuing work on loan servicing and origination liquidity and regulatory relief across multiple federal agencies, NCSHA's agenda focuses on the need for Congress to amend the Housing Bond and Credit programs to make them even more effective tools under the current circumstances, provide significant resources to state HFAs for emergency renter and homeowner assistance, and encourage more multifamily production and preservation. Congressional leaders plan to develop over the next few weeks legislation to provide additional COVID-19-related relief and stabilize and stimulate the economy. This legislation is likely to include assistance to state and local governments and may provide additional housing assistance, among other provisions.
NCSHA, Other Housing Advocacy Groups Press Congress for More Housing Resources in Next Coronavirus Relief Legislation
On April 23, the Campaign for Housing and Community Development Funding, of which NCSHA is a steering committee member, sent a letter to congressional leaders urging Congress to include additional resources for affordable housing and community development in the next coronavirus emergency response package. The letter — signed by 48 national organizations — explains that a substantial need remains for persons experiencing homelessness, low-income renters, providers of affordable housing and community services, and rural and urban low-income communities. The letter draws attention to the need for emergency rental and mortgage assistance, two of NCSHA's top priorities in response to the coronavirus pandemic.
FHFA Director Explains FHFA's Recent Actions
This week, Federal Housing Finance Agency (FHFA) Director Mark Calabria responded to a March 27 letter from the National Association of Realtors and a similar April 7 letter from major real estate companies urging FHFA and other federal agencies to maintain mortgage market liquidity and promote marketplace certainty. In his letter, Calabria described many of the actions FHFA has taken over the last several weeks in response to COVID-19. Calabria further wrote that if "the current liquidity pressures become more acute or continue longer than what the capital positions of most servicers meet, then it may become prudent for Congress or the Federal Reserve to intervene." Calabria's letter also states, "With a current combined leverage ratio of approximately 240 to 1, the Enterprises are severely undercapitalized and, therefore, cannot support such a facility on their own."
Rep. Scott Circulates House Member Sign-On Letter in Support of Housing Assistance Fund
Representative David Scott (D-GA) has circulated to House members a sign-on letter to House Speaker Nancy Pelosi (D-CA) and Minority Leader Kevin McCarthy (R-CA) asking for the establishment of a $75 billion Housing Assistance Fund in the next coronavirus relief legislation. The Housing Assistance Fund would provide resources to state HFAs to help homeowners make mortgage payments, reinstate mortgages following forbearance, and assist with utility payments. It is one of NCSHA's top federal priorities for response to the coronavirus pandemic. The deadline to sign is close of business on Tuesday, May 5. To sign on, House members or their staff should contact Catherine Kuerbitz in Representative Scott's office.
NCSHA strongly encourages all state HFAs and other Washington Report readers to ask their House members to sign the letter. NCSHA has prepared a set of talking points HFAs and others may use to make the case for the Housing Assistance Fund to members of Congress.
HUD IG Issues Bulletin for FHA-Insured Loan Borrowers and Servicers
HUD's Office of Inspector General (OIG) recently inspected the public-facing websites of the Federal Housing Administration's top servicers and, among its findings, determined that not all servicers' websites provided readily accessible information about forbearance to homeowners, some websites provided inconsistent information about durations of forbearances, and several websites gave the impression that lump-sum payments would be required at the end of the forbearance period. As a result, the OIG issued a Bulletin for Homeowners summarizing the guidance FHA has provided borrowers and servicers to implement the forbearance provisions of the CARES Act.
Novogradac Estimates 4 Percent Minimum Rate Could Increase Bond-Financed Housing Credit Production by 126,000 Units Over 10 Years
Novogradac has published new research on the impact a minimum 4 percent credit rate would have on Housing Credit production, which estimates that the minimum rate would result in 126,000 additional affordable rental homes between 2020 and 2029. The estimate is far higher than previous Novogradac research suggested — just 66,000 units over an earlier 10-year period — because Novogradac updated the baseline it uses for this research to account for the increased use of private activity bond authority for multifamily housing bonds. The record-low floating rate for bond-financed Housing Credit properties also contributes to the large difference between the current and previous estimates of the impact of a minimum rate. A minimum 4 percent Housing Credit rate is a top priority for NCSHA.
Moody's Evaluates States' Fiscal Outlooks
Moody's Investors Service last week released an assessment of COVID-19's impact on state government budgets. Moody's found state budget forecasts have been dramatically changed by the ongoing public health crisis, with FY 2021 state tax revenue expected to be 15 percent less than in 2019. Moody's predicts it will take years for state revenue collections to return to 2019 levels without tax increases, and recovery to revenue levels as if the crisis had never occurred is unlikely to happen over the next five years. The impact to states' economic resources will vary based on their tax structures as well as the severity of the COVID-19 outbreak in their states. The report calls for federal action to help soften the impact states will feel and stimulate the economy to help states make up for budgetary shortfalls and navigate through this crisis without material weakening of their credit quality.
JCHS, Urban Institute, and Terner Center Estimate Rental Assistance Needs
The Joint Center for Housing Studies of Harvard University (JCHS), the Urban Institute, and the Terner Center for Housing Innovation at University of California Berkley each published reports this month predicting the costs associated with providing rental assistance to the most vulnerable renters impacted by the ongoing COVID-19 crisis. These assessments agree that, while unemployment support and federal supplemental income programs will help mitigate lost income usually used for rent payments, they will not be enough to address the shortage of rent payments expected in the coming months. The studies argue direct rental assistance to renters is essential to prevent a wave of evictions. JCHS estimates anywhere between $274 million and $7.5 billion in direct monthly rental assistance will be necessary. The Urban Institute estimates $24 to $96 billion will be required over approximately the next year, depending on the percentage of renters needing assistance and the length of time the assistance is necessary. The Terner Center study estimates nearly 50 million people live in a renter household likely experiencing immediate job or income losses due to the pandemic.
NCSHA in the News
Federal Help for Mortgage Servicers Can and Must Also Reach Renters and Owners (Affordable Housing Finance)
Surge in Rental Housing Private Activity Bonds Appears Sustainable (Notes from Novogradac)
Congress' coronavirus stimulus bill could lead to mortgage industry 'calamity' (Yellowhammer News)
Legislative and Regulatory Activities
NCSHA, State HFA, and Industry Events
Back to NCSHA Washington Report
Only members receive NCSHA Blog and Washington Report.