NCSHA Washington Report | March 22, 2019
Hundreds of legal aid attorneys, community organizers, and low-income tenant rights advocates gathered in New Orleans this week for the Housing Justice Network National Conference, convened by the National Housing Law Project and the Housing Justice Network.
I joined Pennsylvania HFA Executive Director and CEO Brian Hudson and one of his board members, Mark Schwartz, executive director of Regional Housing Legal Services, for a discussion with conference attendees about opportunities for state HFAs and the housing justice community to do more together. We heard about collaborations in states on data-sharing on evictions, wider landlord acceptance of rental assistance vouchers, and more regular verifications of housing quality and conditions.
NCSHA and the National Housing Law Project also share a deep commitment to affordable housing preservation and a growing concern about efforts that are eroding long-term affordability in the national inventory of Housing Credit apartments. Not from expiring subsidy contracts or diminishing reserves, but through increasingly aggressive legal/financial tactics to raise rents and ultimately "reposition" Housing Credit properties as unregulated real estate assets, long before the end of their envisioned, and generally required, affordability periods.
Representing the states entrusted by Congress to administer the Housing Credit, NCSHA will use every tool at our disposal to ensure that Housing Credit properties provide rent-restricted affordable housing for the minimum 30-year period Congress intended, and that the narrow and limited exceptions allowed in the statute are not exploited.
NCSHA and housing justice advocates also agree on the urgency to accelerate adoption in the Housing Credit community of practices that better protect victims of violence in the home. When Congress last reauthorized the Violence Against Women Act (VAWA) in 2013, it required VAWA protections for victims of domestic violence, dating violence, sexual assault, and stalking living in Housing Credit properties. Congress did not make conforming changes to the Housing Credit statute, however, and the IRS has not issued Housing Credit VAWA guidance. The 2013 VAWA reauthorization expired in December 2018, and Congress is once again in the process of revising this important law (see article below).
It is past time for the Housing Credit to catch up.
At our urging, the ACTION Campaign, the national coalition co-chaired by NCSHA that represents the major Housing Credit industry participants, is working to include VAWA compliance provisions in the Housing Credit Improvement Act, which we expect will soon be introduced on a bipartisan basis in the House and Senate. NCSHA's Recommended Practices in Housing Credit Administration already encourage state Housing Credit allocating agencies to adopt a range of VAWA compliance policies and to require developers to do the same. Many states, developers, and owners have moved in this direction. All should.
In a country where we can joyously recognize this as National Women's History Month ― while facing up to the fact that one in four women experience domestic violence and hotlines receive 20,000 calls per day — Housing Credit participants need not wait for Congress to act to do the right thing.
Stockton W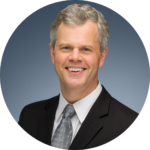 illiams | Executive Director
---
In This Issue
---
Administration Releases FY 2020 Budget Proposing Cuts to Key Federal Housing Programs
The Administration released earlier this week the second and final part of its formal Fiscal Year (FY) 2020 Budget request, "A Budget for a Better America; Promises Kept. Taxpayers First." After delays related to the recent government shutdown, the Administration opted to publish its FY 2020 Budget in two parts: the budget overview last week and then this week the budget appendix and related documents detailing program-level funding and policy proposals. The $4.75 trillion budget outlines the Trump Administration's fiscal plan to increase military spending and cut domestic spending, including HUD and USDA housing programs.
Echoing its FY 2019 Budget, the Administration again recommends eliminating the HOME Investment Partnerships program and the Housing Trust Fund, among others, and devolving many affordable housing activities to state and local governments, saying they are "better positioned to comprehensively address the array of unique market challenges, local policies, and impediments that lead to housing affordability problems." Read more about the Administration's FY 2019 Budget housing proposals in NCSHA's Preliminary Budget Analysis and budget chart.
House HOME Champion Circulating Dear Colleague Letter
HOME champion Representative Marcia Fudge (D-OH) is sponsoring a "Dear Colleague" letter urging the Transportation, Housing, and Urban Development Appropriations Subcommittee to fund the HOME Investment Partnerships program at $1.5 billion in FY 2020. Please urge your members to sign onto the letter by the April 1 deadline. Staff can sign on their bosses using this Google form. Contact Kate McCann with any questions. Senators Chris Coons (D-DE) and Dianne Feinstein (D-CA) will soon circulate a similar letter in the Senate.
House Judiciary Committee Approves Violence Against Women Act Reauthorization
On March 13, the House Judiciary Committee reported on a party-line vote H.R. 1585, the reauthorization and expansion of the Violence Against Women Act (VAWA), which expired last December. The bill, introduced by Representatives Karen Bass (D-CA) and Brian Fitzpatrick (R-PA), includes a title expanding VAWA housing protections for victims of domestic violence, dating violence, sexual assault, and stalking. It also requires agencies administering covered housing programs, which would include HFAs, to develop emergency transfer policies to assist tenants who reasonably believe they are threatened with imminent harm if they remain in their dwelling unit and authorizes $20 million annually from 2020 to 2024 to cover costs of emergency transfer vouchers.
The legislation also establishes a Violence Against Women Director at HUD to support the implementation of VAWA housing provisions and maintain an emergency transfer database of vacant affordable units. House Majority Leader Steny Hoyer (D-MD) has announced the full House of Representatives will consider the bill during the week of April 1.
IRS Publishes New MRB and MCC Purchase Price Limits and Safe Harbors
The Internal Revenue Service this week published Revenue Procedure 2019-14, which revises the nationwide average purchase price limits and the average area purchase price safe harbors for the Mortgage Revenue Bond (MRB) and Mortgage Credit Certificate (MCC) programs. The Revenue Procedure establishes the new MRB and MCC purchase price limitations by taking the Federal Housing Administration single-family loan limits for 2019 and adjusting each of them by a factor of .9999.
The Revenue Procedure also sets the national average purchase price at $298,000 for computing the housing cost/income ratio, which provides for an upward adjustment to the percentage limitation in high housing cost areas. The new nationwide average purchase price limits and the average area purchase price safe harbors take effect for all loans and MCCs originated as of March 20, 2019. An exception is allowed for those loans and certificates an HFA commits to finance before May 19 and that are financed by bond sales occurring before April 19.
Senators Ask IRS to Clarify Eligibility of Veterans Housing for Private Activity Bonds
On March 15, Senators Dianne Feinstein (D-CA), John Cornyn (R-TX), Catherine Cortez Masto (D-NV), Jacky Rosen (D-NV), Kamala Harris (D-CA), and Mazie Hirono (D-HI) sent a letter to Commissioner Charles Rettig pressing IRS to issue guidance clarifying that multifamily bond-financed affordable rental housing developments do not violate the general public use requirements of the bond program as long as they are consistent with the general public use requirements of the Housing Credit program. NCSHA, in meetings with senior Treasury officials, has similarly urged Treasury and IRS to issue guidance rectifying the problem. NCSHA is also working with Hill leaders on a legislative solution should Treasury and IRS fail to act.
IRS officials have told various bond counsel it is the Service's position that housing with preferences for specific populations, including veterans, violates the public use requirement in IRS multifamily bond regulations. This interpretation of the regulations has had serious repercussions for properties in the pipeline that would serve special needs groups, in particular for developments using other financing sources that require preferences for those special needs groups.
FHA Changes Mortgage Underwriting Scorecard
The Federal Housing Administration (FHA) announced last week that it has adjusted its Technology Open to Approved Lenders (TOTAL) Mortgage Scorecard to tighten underwriting for loans with certain high-risk characteristics, such as lower borrower credit scores and higher debt-to-income (DTI) ratios. The notice does not detail what specific tweaks are being made to the TOTAL Scorecard but states that more loans for borrowers with lower credit scores and/or higher DTI ratios submitted to the TOTAL Scorecard via automated underwriting will now be referred for manual underwriting.
In the notice, FHA raises concerns about the decreasing credit profile of new loans originated under its program, noting that 28 percent of FHA home purchase loans originated in fiscal year 2019 so far have a borrower credit score below 640 and that 28 percent of such loans had a DTI ratio above 50 percent. The adjustments apply to all loans assigned an FHA case number on or after March 18.
FHA Repeals 10-Year Warranty Requirement for Single-Family Insurance
The Federal Housing Administration (FHA) March 12 published a Mortgagee Lettereliminating the requirement that borrowers purchasing new homes with high loan-to-value (LTV) loans purchase 10-year insurance plans in order for the loan to be eligible for FHA-insurance. FHA previously mandated that all borrowers purchasing a new home with a down payment of less than 10 percent purchase a 10-year insurance plan to protect against structural defects in the home. The letter implements a final rule HUD published in December repealing the requirement on the basis that advances in construction quality and building code enforcement mitigate the need for longer-term protection.
FHA will still require home builders to provide a borrower with a one-year warranty to protect the buyer against defects in the materials or work involved in constructing the home. The Mortgagee Letter is effective for all loans assigned an FHA case number on or after March 14.
Waters Releases Flood Insurance Bill, Holds Flood Insurance Reform Hearing
House Financial Services Committee Chair Maxine Waters (D-CA) last week released a discussion draft of legislation to reauthorize the National Flood Insurance Program (NFIP) through 2024. The bill implements several reforms to NFIP designed to improve its financial health and make flood coverage more affordable. Specifically, the bill forgives NFIP's outstanding debt, establishes a pilot program to offer discounted premiums to low- and moderate-income policyholders, waives certain program fees, increases the amount of flood coverage households and businesses may purchase, and sets up a federal revolving loan fund to help states finance flood mitigation projects. The Committee examined this proposal and other issues pertaining to flood insurance during a hearing held on March 13.
Warren Reintroduces Expansive Affordable Housing Bill
On March 13, Senator Elizabeth Warren (D-MA) reintroduced the American Housing and Economic Mobility Act to authorize $500 billion for affordable housing programs over the next 10 years. The legislation, first introduced in the last Congress and summarized in an NCSHA blog, increases funding for a number of affordable housing programs, including the Housing Trust Fund and Capital Magnet Fund. It also establishes a new HFA-administered program to support affordable housing for middle-class families. Senators Kirsten Gilibrand (D-NY) and Ed Markey (D-MA) are original cosponsors of the legislation in this Congress.
HUD Invites PHAs to Moving to Work Expansion
HUD is inviting public housing agencies (PHAs) to submit letters of interest for the Department's expanded Moving to Work (MTW) demonstration program. HUD's MTW demonstration program encourages PHAs to develop unique self-sufficiency strategies and provides PHAs administrative and financial flexibility to run more efficient and cost-effective Housing Choice Vouchers and public housing programs. Currently, there are 39 MTW PHAs throughout the country, but in 2015 Congress allowed HUD to expand the MTW demonstration program to 100 additional PHAs over a seven-year period.
HUD has determined that these 100 PHAs will be added in four cohorts, with each cohort experimenting with a certain affordable housing policy, and HUD will study that policy change to learn what successful MTW innovations should be applied to all PHAs across the nation. In October, HUD invited PHAs to be part of the first cohort and has since extended the deadline for letters of interest and applications to May 13. This first cohort will look at the overall impact of MTW flexibility. HUD has also invited PHAs to be part of the second cohort, with letters of interest and applications due June 12. This second cohort will study different rent reform models that may or may not be income-based.
NLIHC Releases Annual Affordable Housing Need "Gap" Report
The National Low Income Housing Coalition (NLIHC) reports a shortage of seven million available and affordable rental homes for America's extremely low-income (ELI) renters in its annual report, "The Gap: A Shortage of Affordable Homes 2019," released on March 14. This shortage leaves only 37 available and affordable homes for every 100 ELI renter households. NLIHC found that no state or major metropolitan area has an adequate supply of rental housing for its poorest renters. Nevada is experiencing the greatest shortage, with only 19 units available for every 100 ELI renter households, while Wyoming has the lowest shortage, with 66 units available per 100 ELI households. The report also examines the racial disparities among renters and the benefits of affordable homes for ELI communities.
Joint Center Report Analyzes Home Rehabilitation Trends
In its March 12 report, "Improving America's Housing 2019," Harvard University's Joint Center for Housing Studies (JCHS) found that, with new construction recovering slowly from historic lows, almost 80 percent of the nation's 137 million homes are now at least 20 years old and 40 percent are at least 50 years old. The aging housing stock created a $424 billion remodeling and renovation market in 2017 — a market that grew by more than 50 percent since 2010. According to JCHS, the surge in rental demand following the housing crisis prompted owners to invest in substantial upgrades to units. Homeowners also had some catching up to do on maintenance and replacements deferred during the downturn, particularly on properties converted to rentals or left vacant for extended periods.
NCSHA in the News
Don't Let 'Opportunity Zones' Be Just Another Tax Loophole (Bloomberg)
IRS Under Pressure to Allow Veterans Preference for Multifamily Bond Financing (Bond Buyer)
New York Investors Are Primed to Capitalize on Hundreds of "Opportunity Zones" (Crain's New York Business)
Legislative and Regulatory Activities
March 26 and 27 | Senate Banking Committee Hearings on Housing Finance Reform | Chairman's Housing Reform Outline
March 26 | House Financial Services Subcommittee on Oversight and Investigations Hearing | The Administration of Disaster Recovery Funds in the Wake of Hurricanes Harvey, Irma, and Maria
May 7 | Deadline for Comments | Consumer Financial Protection Bureau Advance Notice of Proposed Rulemaking on Residential Property Assessed Clean Energy (PACE) Loans
NCSHA, State HFA, and Industry Events
March 25 | Nomination Deadline for Charles L. Edson Tax Credit Excellence Awards
March 29 | Application Deadline for HUD Secretary's Healthy Homes Award Competition
March 26 – 27 | Mississippi's 2019 Annual Affordable Housing Conference | Natchez, MS
Stockton Williams will speak at this event.
April 2 – 4 | Freddie Mac Workshop on Increasing Affordable Housing Stock
Garth Rieman will participate.
April 16 | Moody's U.S. Housing and Housing Finance Conference | New York, NY
Stockton Williams will speak at this event.
May 2 – 3 | Novogradac 2019 Affordable Housing Conference | San Francisco
Jennifer Schwartz will speak at this event.
May 3 | Entry Deadline for NCSHA's 2019 Annual Awards for Program Excellence
May 6 – 8 | Mountain Plains Housing Summit | Salt Lake City, UT
Stockton Williams will participate.
May 8 – 9 | Pennsylvania 2019 Housing Forum | Harrisburg, PA
Jennifer Schwartz will speak at this event.
May 13 | Early Registration and Hotel Group Rate Cutoff for NCSHA's Housing Credit Connect 2019
May 20 – 21 | North Dakota Housing Finance Agency Statewide Housing Conference | Bismarck, ND
Stockton Williams will speak at this event.
June 11 – 14 | NCSHA's Housing Credit Connect 2019 | San Francisco