NCSHA Washington Report | March 19, 2021
Housing issues are higher on Congress' agenda than they have been in years, and state HFAs plan to be in the center of intensive federal legislative policymaking on them over the next several months.
NCSHA's annual legislative conference, starting Monday, marks our elevated efforts to get more affordable apartments built, more first-time buyers and borrowers of color into homeownership, and more flexible tools to states to patch pandemic cracks in protections for the most vulnerable.
Congress can get a lot of this done, quickly, without reinventing the wheel, by expanding Housing Credits and Bonds through the forthcoming Affordable Housing Credit Improvement Act, investing in HOME block grants, and increasing long-term rental assistance.
It's true these were all things President Biden and Vice President Harris campaigned on. They also have strong support among Republican voters and members of Congress. Who says bipartisanship has to be so hard?
We need a few new resources to fix the massive market failure that is the worsening shortage of affordable apartments and starter homes. Sure, parts of the problem, like exclusionary zoning, heavy-handed regulation, and sky-high lumber costs, may be hard for Congress to get at.
But Congress can cut the cost of production and create a bunch of new jobs with targeted incentives to help build new units and preserve existing ones, like the Neighborhood Homes Investment Act (another good bipartisan idea), and by encouraging the administration to re-start the risk-sharing partnership between state HFAs, HUD, and Treasury's Federal Financing Bank (another Biden – Harris campaign commitment).
Congress also has an historic opportunity to fix long-running racial inequities in the housing system, especially regarding ownership, asset building, and sustainable wealth. The main ways HFAs are part of the solution and ready to do more — financing and down payment assistance — are under early review in key congressional committees. We'll be actively involved in those discussions as they develop.
Since Capitol Hill is still struggling to return to pre-pandemic normalcy, the stellar NCSHA policy and government affairs team has developed some tips for effective virtual visits with congressional members and staff. Even as a virtual event, NCSHA's LegCon will deliver a condensed opportunity to hear from the congressional staff, housing industry leaders, and political gurus about the political state of play and pathways for success in advancing our agenda.
The rest, as always, is up to us.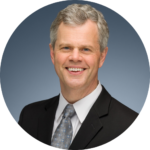 Stockton Williams | Executive Director
Washington Report will return on April 2.
State HFA Emergency Housing Assistance
---
In This Issue
---
NCSHA Asks Treasury for Homeowner Assistance Fund Guidance and Flexibility
On March 12, NCSHA sent Treasury Secretary Janet Yellen recommendations for guidance to state administrators on implementing the new Homeowner Assistance Fund (HAF) program to help American homeowners impacted by the COVID-19 pandemic. Chief among the recommendations is that Treasury should reflect Congress' intent to provide states flexibility to design their programs to meet the specific needs of homeowners in their states, and that having Treasury establish common approaches, forms, and reporting formats would be helpful. The letter also requests clarification that "states or their authorized designees" may receive payments under HAF and that they may fund their administrative costs with HAF grant funds; both concepts were contained in the Homeowner Assistance Fund legislation that shaped the HAF provision in the American Rescue Plan Act.
Treasury Updates Emergency Rental Assistance Program Guidance
On March 16, the Treasury Department issued updated Frequently Asked Questions (FAQs) about the Emergency Rental Assistance (ERA) program established in December by the Consolidated Appropriations Act of 2021. The update clarifies that rental security deposits are an eligible "other expense related to housing;" provides details on the circumstances under which grantees may use ERA to pay for a hotel or motel room occupied by an eligible household and to assist renters subject to "rent-to-own" agreements; and states that ERA may be used to help households living in rental manufactured housing by covering the rent on the manufactured home itself and/or the rent on the land on which the manufactured home sits.
Senate Hearing Explores Affordable Housing Needs, Toomey's Housing Reform Principles, Down Payment Assistance
The Senate Banking Committee held a hearing on Tuesday afternoon to take stock of the state of housing in America and highlight the nation's affordable housing needs. In his opening statement, Committee Chair Sherrod Brown (D-OH) said the hearing was long overdue, asserting that the committee has, in recent years, not spent enough time looking at how the housing market impacts everyday Americans and pledging that, as chair, he would seek to address the affordable housing crisis. Ranking Member Pat Toomey (R-PA) used his opening statement to discuss his recently released principles for housing finance reform, which he suggested were not dissimilar from Brown's. He said he hoped the committee would come together to advance bipartisan reform legislation.
One of the witnesses, Nikitra Bailey, executive vice president for the Center for Responsible Lending, included in her written testimony a proposal for establishing a federal grant program for down payment assistance for first-generation home buyers. The proposal is similar to a discussion draft recently released by the House Financial Services Committee but would provide half the grants to housing finance agencies and award the other half to "select administrators committed to and capable of delivering funds to socially and economically disadvantaged individuals" through a competitive selection process run by Treasury's Community Development Financial Institutions Fund.
IRS Issues 2021 Population Figures for Private Activity Bond, Housing Credit Volume Caps
On March 15, the Internal Revenue Service (IRS) issued Notice 2021-19 providing the resident population figures needed to determine the 2021 private activity bond (PAB) volume cap and the population-based component of the Low Income Housing Tax Credit (Housing Credit) ceiling. Last October, IRS issued Revenue Procedure 2020-45, which establishes the PAB volume cap at the greater of $110 per capita or $324,995,000 and the population component of the Housing Credit ceiling at the greater of $2.8125 per capita or $3,245,625.
IRS Clarifies Housing Credit Occupancy Deadline Relief
On March 16, the IRS issued Notice 2021-17 clarifying one provision of Housing Credit guidance, Notice 2021-12, issued in January. Notice 2021-12 temporarily extended the deadline by which a Housing Credit property must meet occupancy obligations by providing that the qualified basis of a building for the first year of the credit period is calculated by taking into account any increase in the number of low-income units by the close of the six-month period following the first year of the credit period. Notice 2021-17 clarifies that increases in qualified occupancy after year-end do not allow owners to claim additional Credits in the first year but do allow owners to avoid two-thirds Credits in the future.
GAO Finds Eviction Moratoria Reduced Evictions, Considers Treasury Action to Date on ERA Guidance
In a report it released this week, the U.S. Government Accountability Office (GAO) found the median rate of eviction filings was 74 percent lower in the last week of July 2020 (when a limited federal eviction moratorium as part of the CARES Act was still in effect) than it had been 12 months earlier in the jurisdictions it studied. While eviction filings remained low, they gradually increased during the broader federal eviction moratoria the Centers for Disease Control and Prevention established beginning in September 2020, with higher rates in jurisdictions that were not subject to a separate state or local moratorium.
GAO also noted that Treasury's initial guidance on the Emergency Rental Assistance (ERA) program authorized by Congress in December did not define some program requirements and included requirements that could delay the delivery of funds or deter participation in the program. GAO said updated guidance published in February 2021 addressed many of the concerns about the previous guidance. GAO will continue to actively monitor ERA implementation.
NLIHC Report Finds a Shortage of Seven Million Homes for ELI Households Before Pandemic
The National Low Income Housing Coalition (NLIHC) on Thursday published The Gap: A Shortage of Affordable Homes, its annual report on the state-by-state availability of rental homes affordable to extremely low-income (ELI) households. The most recent available data, which NLIHC used for its analysis, comes from the 2019 American Community Survey, and thus the report's findings do not reflect what NLIHC expects are worsening conditions for ELI renters since the onset of the COVID-19 pandemic. The report finds a shortage of nearly seven million homes available and affordable to ELI households. Moreover, 70 percent of ELI households are severely housing cost-burdened, meaning they spend half or more of their incomes on rent and utilities, and people of color are much more likely to have extremely low incomes than white people.
NCSHA in the News
Queens Daily Eagle: NYC Housing Courts see tenfold surge in hardship forms that delay eviction proceedings
The State: Rent aid is on the way. But for SC tenants facing eviction, it may come too late
Legislative and Regulatory Activities
NCSHA, State HFA, and Industry Events
March 19 | Terner Center for Housing Innovation at UC Berkeley | "Federal Framework Stakeholder Convening" | Virtual
Stockton Williams will participate.
March 22 – 24 | NCSHA's 2021 Legislative Conference | Virtual
May 20 | "Down Payment Assistance — The First Step to Increasing Black Homeownership" | New American Funding – Freddie Mac Webinar
Stockton Williams will speak at this event.
May 20 – 21 | Annual Meeting of the American Bar Association Affordable Housing & Community Development Forum | Virtual
Jennifer Schwartz will speak at this event.
Back to NCSHA Washington Report
Only members receive NCSHA Blog and Washington Report.