NCSHA Washington Report | June 12, 2020
For the 56 percent of employed Americans Zillow reports have been able to work from home during the coronavirus crisis, the reviews are in: Workers like the arrangement, and employers plan to keep it in place. Housing demand and development could reset as a result.
More than three-quarters of remote workers hope to continue at least occasionally, and more than half want it to become their main mode of working, according to a report from the IBM Institute for Business Value. Over half of the respondents to a Redfin survey said they would move if they never had to go to an office.
It's not just big tech that's making working from home the norm. More than 1,500 hiring managers reported planning for 22 percent of their workforces to be entirely remote in 5 years, up from 13 percent before COVID-19, according to research reported by the Wall Street Journal.
Some observers predict that what Redfin sees as "a seismic demographic shift toward smaller cities" will smooth out economic growth among regions of the country. In the case of tech companies, it could "bring opportunity closer to people that are otherwise deprived of it because they live in the 'wrong' place for dynamic economic growth," writes Mark Muro of the Brookings Institution.
If that happens in a major way, maybe rent and home prices will moderate in the most expensive markets. A farther flung workforce could also drive new affordable home development to the less expensive exurbs, where it was growing fastest even before the pandemic.
While acknowledging there's "something dystopian about a future in which white-collar workers luxuriate in isolation while everyone else commutes to the crowded places," Cal Newport of Georgetown University reflects the hope of many (remotely working) folks that "work that is remote-friendly for some may be better work for all."
But what about the more than 60 percent of workers with jobs that can't be done from home?
Those who tend to be heavily concentrated in fields like health care, transportation, food service, construction, and agriculture, according to researchers from the University of Chicago. Those we've taken to calling our society's "essential workers."
They've been hit hardest already and remain most vulnerable to the early fallout from this recession, according to the researchers: "These workers are disproportionately less educated, have limited health care, are toward the bottom of the income distribution, and have low levels of liquid assets."
They're also more likely to be workers of color, as Douglas Holtz-Eakin of the American Action Forum testified before Congress this week: "Essential jobs in food manufacturing, agriculture, and grocery stores are all more likely to be held by Black or Hispanic or Latino individuals. Minorities make up an outsized proportion of transportation and warehousing workers, particularly in bus service and urban transit, warehousing, and the postal service."
Not surprisingly then, workers of color overall are less likely to have work-from-home options, according to the Pew Research Center, which found only 26 percent of Hispanic and 34 percent of Black workers could "potentially telework," compared to 44 percent of White and 48 percent of Asian workers.
The housing and economic policy responses to this tumultuous period in American history will need to deal directly with a transition in the nature of work happening, for some, right before our eyes.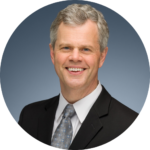 Stockton Williams | Executive Director
NCSHA COVID-19 Resources and Updates
---
In This Issue
---
Iseri-Matsubara Named Hawaii HFDC Executive Director
The Hawaii Housing Finance and Development Corporation (HHFDC) Board has named Denise Iseri-Matsubara executive director effective July 1. She has served as interim executive director since January. Prior to joining HHFDC, Denise was the executive director of the State Office of Community Services. From 2014 – 2018, she was a senior special assistant to the governor, developing and implementing the state's housing plan and related policy issues. Denise was appointed by the governor to the HHFDC Board and served as the chief of staff's designee on the state's Interagency Transit-Oriented Development Council and Affordable Housing Task Force.
HUD Allocates $3 Billion More in CARES Act Funding for Homeless Assistance
HUD Secretary Ben Carson announced Tuesday HUD allocated $2.96 billion in additional Emergency Solutions Grants (ESG) funding to state and local organizations to mitigate the impacts of COVID-19 for individuals who are experiencing homelessness or at risk of it. This latest round of allocations is the last installment of funding from the $4 billion Congress appropriated for ESG through the CARES Act; $1 billion was allocated in April, using the same methodology as this round of allocations. HUD is using the remaining $40 million for technical assistance to communities receiving grants. The list of grant recipients is available here.
House Ways and Means Committee Examines COVID-19's Impact on Minority Communities
On May 27, the House Ways and Means Committee held a virtual hearing on The Disproportionate Impact of COVID-19 on Communities of Color. Experts highlighted how the health crisis has negatively impacted minority communities in the areas of health, housing, and economics. Representative Jackie Walorski (R-IN), one of the lead sponsors of the Affordable Housing Credit Improvement Act (AHCIA, H.R. 3077), stressed that the nation is at an intersection of two critical crises: public health and affordable housing. To that end, she pressed for the passage of AHCIA, arguing access to affordable housing is critical for improving overall health outcomes for low-income people. AHCIA is one of NCSHA's highest priorities.
House Housing Subcommittee Considers Pandemic's Impact on Renters
The House Financial Services Subcommittee on Housing, Community Development, and Insurance on June 10 held a hearing, The Rent Is Still Due: America's Renters, COVID-19, and the Unprecedented Eviction Crisis, to hear from experts about low-income renters' needs in the pandemic's wake. All witnesses — Cashauna Hill of the Louisiana Fair Housing Action Center, Mike Kingsella of Up for Growth, Ann Oliva of the Center on Budget and Policy Priorities, and Jenny Schuetz of The Brookings Institution — argued the pandemic has compounded the already-existing housing crisis and, absent congressional action to provide rental assistance, evictions will increase significantly when eviction moratoria across the country are lifted. The witnesses and several subcommittee members also noted the pandemic's disproportionate impact and the need for rental assistance among communities of color.
The hearing followed a virtual roundtable event the subcommittee held on May 23, Reviewing the Impact of the COVID-19 Pandemic on U.S. Housing Markets, in which subcommittee members heard from a panel of experts — Kristy Fercho representing the Mortgage Bankers Association, Diane Yentel of the National Low Income Housing Coalition, and Jenny Schuetz of Brookings (who also testified at the hearing). The roundtable covered many of the same issues considered during the hearing, but subcommittee members also discussed concerns about the Government-Sponsored Enterprises leaving conservatorship during the current environment and the impact of the eviction moratorium on small landlords. Notably, Representative Brad Sherman (D-CA) raised his concern about how forbearance is impacting multifamily loan servicers and his perspective the Federal Reserve should establish a funding facility to help servicers when property owners are unable to make mortgage payments. NCSHA strongly supports this concept and has proposed details of how such a facility could work.
Senate Banking Committee Holds Hearing with HUD Secretary Carson, FHFA Director Calabria
The Senate Committee on Banking, Housing, and Urban Affairs conducted a hearing on Oversight of Housing Regulators on June 9. HUD Secretary Ben Carson and Federal Housing Finance Agency (FHFA) Director Mark Calabria, the only witnesses, each reviewed the actions their respective agencies have taken in response to the COVID-19 National Emergency declaration. Carson noted HUD has allocated more than $6 billion of the $12 billion Congress provided to it in the CARES Act. He also reviewed actions taken by FHA and Ginnie Mae, such as the Pass Through Assistance Program. Calabria emphasized FHFA's steps to address the crisis, including forbearance requirements and eviction moratoria. In his written testimony, Calabria noted spreads between MBS and the 10-year U.S. Treasury have generally returned to levels observed at the beginning of 2020, but spreads between the 30-year fixed mortgage rate and the 10-year Treasury yield remain high.
FHA Allows Insurance for Loans in Forbearance, Requires Indemnification
On June 4, FHA released Mortgagee Letter 2020-16, which announced temporary endorsement options for COVID-19-related "early payment forbearance loans." FHA is generally allowing mortgages to be endorsed for insurance, even if the borrowers have requested or been granted forbearance post-closing due to the COVID-19 National Emergency, as long as the mortgages were closed in accordance with FHA requirements and the mortgagees have executed two-year partial indemnification agreements with FHA. The initial amount of partial indemnification is set at 20 percent of the original loan amount. Following this announcement, NCSHA joined several other housing organizations, representing a broad cross-section of the housing and financial services industries, in sending a June 9 letter to HUD expressing concerns about this requirement.
HUD Issues Multifamily Housing Program Guidance
On May 21, HUD's Office of Multifamily Housing published updated questions and answers on COVID-19's impact on HUD multifamily housing programs. The updated Q&A addresses the Rental Assistance Demonstration (RAD) program, rent comparability studies, project capital needs assessments, residual receipts offsets, and electronic documents. In addition, the Office of Multifamily Housing has recently published a Housing Notice on electronic signatures, transmission, and storage; a Housing Notice and Mortgagee Letter on high-cost percentage annual adjustments; a Federal Register notice on the annual indexing of basic statutory mortgage limits for calendar year 2020; and a Housing Notice addressing exclusion from annual income of temporary employment from the U.S. Census Bureau.
Also, HUD's Office of Public and Indian Housing recently published an update to its COVID-19 FAQs for Public Housing Agencies. The updated FAQs address how the eviction moratorium applies to Housing Credit properties, charging fees for unpaid utilities during the moratorium, guidance on repayment options for non-payment of rent, and the timeline for select RAD projects to submit financial statements.
HUD Allocates COVID-19 Relief Project-Based Rental Assistance
On May 28, HUD provided $800 million in project-based rental assistance funding that had been appropriated in the CARES Act. The funding will help compensate owners for decreased tenant rent payments resulting from reduced tenant income and accommodate increases in vacancy payment claims that may occur due to COVID-19-related delays in moving in new tenants.
IRS Extends Deadlines, Provides Other Guidance on Opportunity Zones
On June 4, the Internal Revenue Service published Notice 2020-39, extending deadlines and providing other guidance to Opportunity Zone investors in response to the pandemic. The notice extends the deadline to make an investment in a Qualified Opportunity Fund until December 31, 2020, for all taxpayers if the 180th day after a capital gain is recognized falls between April 1 and December 31, 2020. The notice also provides guidance on the 30-month substantial improvement test, the working capital safe harbor, the 12-month reinvestment period for Opportunity Funds, and other program requirements. The IRS has updated its Qualified Opportunity Zones Frequently Asked Questions.
FHFA Publishes Final Rule on FHLBs' Housing Goals
The Federal Housing Finance Agency (FHFA) released a final rule June 3 amending the affordable housing goals for the Federal Home Loan Banks (FHLBs). The new rule requires at least 20 percent of each FHLB's total Acquired Member Asset (AMA) purchases to be mortgages for low-income borrowers or homes in low-income areas. Individual FHLBs may apply to FHFA to adjust the target level for their loan purchases to better reflect the markets in their jurisdictions. The rule ensures all FHLBs will be subject to the goals moving forward. It also requires at least 50 percent of participants in an FHLB's AMA program each year be small FHLB members (currently those with assets at or below $1.173 billion). NCSHA largely supported these changes in our comments on the proposed rule. The new goals will be phased in from 2021 through 2023.
NCSHA in the News
Analysis Looks at Reducing the 50% Test for Bond Deals (Affordable Housing Finance)
Building Cities with Online Platforms and Opportunity Zones (PYMNTS.com)
Legislative and Regulatory Activities
NCSHA, State HFA, and Industry Events
June 24 | Consortium for Housing and Asset Management Webinar: "Asset Management at the Crossroads – Bold Ideas for Resiliency"
Stockton Williams will speak on the webinar.
July 1 | EXTENDED Entry Deadline | NCSHA's 2020 Awards for Program Excellence
Back to NCSHA Washington Report
Only members receive NCSHA Blog and Washington Report.