NCSHA Washington Report | August 30, 2019
Hurricane Dorian, tragically, will almost certainly inflict a multibillion-dollar toll when it reaches landfall in the next few days, continuing a worsening trend.
More than 25 percent of the 250 weather and climate disasters that have caused $1 billion or more in damages each (in real terms) in the U.S. since 1980 have hit in just the past five years — occurring more than once a month, on average — according to the National Oceanic and Atmospheric Administration.
Federal spending on disaster recovery has surged as a result, according to a report this spring from the Washington Post:
"In a typical year, taxpayer spending on the federal disaster relief fund is almost 10 times higher than it was three decades ago. Three of the past six years have seen the highest federal spending on disaster relief on record, according to federal data."
Federal budget pressures and common sense compel more cost-effective public spending related to disasters. Acting before a disaster strikes to reduce or eliminate its worst effects — a "disaster mitigation" approach — is one such area of opportunity, for the federal and state governments.
Analyzing more than two decades of investment by several federal agencies, the National Institute of Building Sciences estimated that every dollar spent on mitigation saved six dollars in future recovery costs. Yet Washington's response to recent major disasters has continued "the federal government's trend of allocating its risk reduction dollars post-disaster, tied to a Presidential disaster declaration, and spending little ahead of time," according to a Wharton School analysis.
The National Conference of State Legislatures has identified "at least 19 states with pre-disaster mitigation policies, which include strong building codes, research on disaster risk and intergovernmental/interagency collaboration." A survey last year by the Pew Charitable Trusts, which noted the "complex spending relationship [that] underlies disaster assistance in the United States, involving all levels of government" commended recent mitigation efforts by Arkansas, Iowa, North Dakota, Ohio, and Oregon.
State HFAs, which are almost always central to long-term recovery and rebuilding after major disasters in their states, also help head off their worst impacts by incentivizing more resilient design and development through their Housing Credit and other financing programs and participating in interagency state disaster planning and preparedness efforts.
More state HFAs see the need to engage more proactively and expansively on disasters. NCSHA's Annual Conference & Showplace in Boston in October will kick off with an opening plenary that features a discussion with two national experts on the subject: former HUD Deputy Secretary and current senior advisor at IEM Pam Patenaude and former U.S. Homeland Security Advisor and current Trinity Cyber Chief Strategy Officer Tom Bossert.
Partisan politics and deep differences on policy have combined to thwart action by Congress on overdue fixes to federal disaster policy, from recovery appropriations to flood insurance policies — fixes that feel more overdue with every passing day.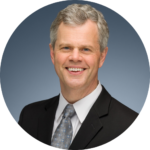 Stockton Williams | Executive Director
---
In This Issue
---
Scoggins Appointed Arkansas Development Finance Authority President
The Arkansas Development Finance Authority (ADFA) Board of Directors has announced Bryan Scoggins will serve as its new president. Scoggins previously served as Director of Business Finance at the Arkansas Economic Development Commission (AEDC). Both agencies are within the new Department of Commerce. Scoggins led the charge for implementing several finance-related programs and initiatives at AEDC, including the Governor's Quick Action Closing Fund, Equity Investment Tax Credit Program, and State New Market Tax Credit Program. He also served as point for federal economic development initiatives such as Opportunity Zones and the Federal New Market Tax Credit Program.
Scoggins replaces Cheryl Schluterman who had served as president since October 2018.
Court Approves HUD Motion to End Litigation on DPA Disclosures
Litigation regarding Mortgagee Letter (ML) 2019-06 came to an end earlier this week after HUD filed a motion to dismiss the preliminary injunction the court placed on ML 2019-06, which was accepted by the plaintiff, Cedar Band of Paiutes. HUD argued the injunction is moot as it rescinded ML 2019-06 earlier in August. At the direction of the U.S. District Court of Utah, HUD also filed a declaration from Acting Associate Deputy Assistant Secretary for Single-Family Housing Julie Shafer stating FHA policy does not currently place jurisdictional limits on government down payment assistance programs and will not put any such limits into place outside of the rulemaking process. The declaration also says HUD will publish a proposed rule on government down payment assistance programs. NCSHA expects this proposal to be released sometime in the Fall.
HUD Allocates Nearly $6.9 Billion for New CDBG Mitigation Program
On August 23, HUD published a notice allocating nearly $6.9 billion in mitigation activity funds and detailing program requirements for its new Community Development Block Grant Mitigation (CDBG-MIT) Program, enacted as part of the February 2018 Disaster Supplemental Appropriations Act. Through that legislation, Congress provided $28 billion in Community Development Block Grant Disaster Recovery (CDBG-DR) funds and directed HUD to set aside no less than $12 billion to enable states and localities to carry out strategic and high-impact activities to mitigate disaster risks and reduce future losses. The CDBG-MIT notice allocates more than half of these funds to California, Florida, Georgia, Louisiana, Missouri, North Carolina, South Carolina, Texas, and West Virginia for qualifying disasters in 2015, 2016, and 2017. The notice, however, states that HUD is delaying allocating the rest of the funds to Puerto Rico and the U.S. Virgin Islands due to governance challenges and capacity considerations, respectively. According to the notice, HUD strongly encourages grantees to have the same agency administer the CDBG-MIT grant that already administers its CDBG-DR funds. As with CDBG-DR, grantees must submit an action plan to HUD prior to receiving funds.
Housing Credit Champions Announce Retirements
Senator Johnny Isakson (R-GA) has announced he will resign at the end of calendar year 2019 due to health concerns. Isakson is one of the four original sponsors of the Affordable Housing Credit Improvement Act, S. 1703, along with Senators Maria Cantwell (D-WA), Todd Young (R-IN), and Ron Wyden (D-OR). NCSHA thanks Isakson for his leadership on and commitment to affordable housing and wishes him well.
Representative Kenny Marchant (R-TX) also recently announced his retirement from Congress at the end of 2020. Marchant is one of four original sponsors of the House version of the Housing Credit legislation, H.R. 3077. NCSHA looks forward to continuing our work with the Congressman for the remainder of this term.
Sean Duffy, Housing Subcommittee Ranking Member, to Resign House
Representative Sean Duffy (R-WI), top Republican on the Financial Services Committee's Housing and Insurance Subcommittee, announced this week he is resigning from Congress to attend to a family health matter. As Chair, Duffy wrote legislation to reauthorize the National Flood Insurance Program and worked with then-Ranking Member Emanuel Cleaver (D-MO) to draft housing finance reform legislation. Duffy will officially resign on September 23. It is not yet known who will take his place as Ranking Member of the subcommittee.
Legislative and Regulatory Activities
NCSHA, State HFA, and Industry Events
September 4 | HousingIowa Conference | Cedar Rapids, IA
Greg Zagorski will speak at this event.
September 11 | Affordable Housing Tax Credit Coalition's Fall Meeting and Advocacy Event | Washington, DC
Jennifer Schwartz will attend.
September 17 – 19 | Kansas Housing Conference | Wichita, KS
Stockton Williams will speak at this event.
September 23 | Discounted Early Registration Deadline and Group Hotel Rate Cutoff | NCSHA Annual Conference & Showplace | Boston, MA
September 24 – 25 | Virginia Housing Alliance's Housing Credit Conference | Richmond, VA
Jennifer Schwartz will speak at this event.
September 25 | WHEDA Conference | Madison, WI
Stockton Williams will speak at this event.
September 26 | 2019 Indiana Housing Conference | Indianapolis, IN
Stockton Williams will speak at this event.
September 30 – October 1 | Southeastern States Housing Conference | Atlanta, GA
Jennifer Schwartz will speak at this event.
October 1 | 2019 Maine Affordable Housing Conference | Augusta, ME
Stockton Williams will speak at this event.
October 19 – 22 | NCSHA Annual Conference & Showplace | Boston, MA
October 23 – 24 | Affordable Housing Investors Council's 2019 Fall Affordable Housing Summit | Nashville, TN
Jennifer Schwartz will attend.
October 29 – 30 | South Dakota Housing Development Authority Annual Housing Conference | Pierre, SD
Stockton Williams will speak at this event.
Back to NCSHA Washington Report
---
Only members receive NCSHA Blog and Washington Report.