NCSHA Washington Report | August 23, 2019
The National Initiative on Mixed-Income Communities at Case Western Reserve University, led by Mark Joseph, is producing a series of essays sponsored by the Kresge Foundation and published by the Federal Reserve Bank of San Francisco that highlights the latest thinking and leading approaches on the subject at the heart of the initiative's work.
The project is noteworthy for at least two reasons. First, because the contributors include accomplished pragmatists who have been involved in actual mixed-income development; they have actionable advice that deserves a wide audience among developers, lenders, and policymakers, as well as researchers.
Second, because Joseph and his Case Western collaborator, Amy Khare, understand that mixed-income communities can be achieved through several strategies: new affordable development in strong neighborhoods, redevelopment of distressed communities, and preservation of affordable housing in gentrifying areas.
This flexible framing is important at a time when groundbreaking research demonstrating how important mixed-income places are for creating a fairer and more productive country has occasionally been mischaracterized as an argument not to invest in poor neighborhoods. In fact, affordable housing development can generate significant benefits for disinvested communities.
Three new papers in the series, published earlier this month, focus on the opportunities for state-level leadership, including the key role of state HFAs.
Bryan Grady of the South Carolina SHFDA and Carlie Boos of The Legal Aid Society of Columbus, formerly colleagues at Ohio HFA, summarize lessons learned from that agency's enduring efforts since the late 1990s to promote mixed-income development "through five governors and four executive directors."
Describing the HFA's various strategies, the authors conclude, "With federal policy often deadlocked, states are a natural nexus for those seeking to develop equitable mixed-income communities, and HFAs are a deeply underappreciated player in that policy space."
Another piece profiles the impressive accomplishments of the Regional Housing Initiative, which since 2002 has financed 40 mixed-income developments throughout the Chicago region. The authors, Robin Snyderman and Antonio Riley, both architects of the program, note the "essential support" of the Illinois HDA, which includes grants to developers and more efficient review of their financing applications.
In the third essay, Ben Metcalf, director of the California Department of Housing and Community Development, reviews his state's recent struggles and successes in mixed-income development. Metcalf concludes with a strong case for an active state role in expanding affordable housing and mixed-income communities:
"States can guide innovation in land-use policy, ensure affirmatively advancing fair housing, provide resources and technical support to local governments, and hold jurisdictions accountable for plans and progress toward implementing local governments' share of the state's overall housing goals."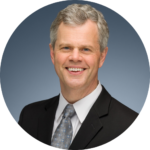 Stockton Williams | Executive Director
---
In This Issue
---
HUD Indicates It Will Move to End Litigation on DPA Disclosure Requirements
On Tuesday, HUD and the Cedar Band of Paiutes filed a status update in the United States District Court of Utah regarding their ongoing litigation on Mortgagee Letter 2019-06, which established new disclosure requirements for FHA loans with down payment assistance from government programs. In the update, HUD informs the court that it intends to dismiss its currently pending legal actions by August 23, saying such actions are now moot because HUD rescinded Mortgagee Letter 2019-06 last week through Mortgagee Letter 2019-12. HUD plans to publish a comprehensive proposed rule pertaining to down payment assistance provided by government entities sometime this Fall. The rulemaking will give NCSHA and all stakeholders the chance to weigh in on the issues included in Mortgagee Letter 2019-06 and other issues pertaining to FHA's down payment assistance policies.
USDA Removes Maximum Interest Rate Cap on Single-Family Guaranteed Loans
USDA last month published a final rule that will eliminate the maximum interest rate cap on all Single-Family Housing Guaranteed Loan Program loans. USDA's decision to remove the rate cap was based on public comments they received last year; NCSHA's letter to USDA recommending an increase or removal of the cap can be viewed here. The final rule will also make the Single Close Combination Construction to Permanent Loans pilot program permanent. The rule amends the program to allow lenders who use a warehouse line of credit to temporarily charge a higher interest rate during construction to recover financing costs. The final rule was intended to go into effect August 21, but the effective date has been postponed until October 1, 2019.
HUD Publishes NSPIRE Demonstration Notice
HUD on August 21 published its Notice of Demonstration to Assess the National Standards for the Physical Inspection of Real Estate (NSPIRE) and Associated Protocols. The notice provides background information on HUD's NSPIRE Demonstration, which will replace Uniform Physical Condition Standards for public housing agencies and owners/agents who participate in the voluntary two-year demonstration; details on the NSPIRE standards and associated protocols; and information on volunteering for the pilot. Through the notice, HUD is seeking comment on the proposed demonstration. Comments are due October 21. HUD anticipates beginning the demonstration shortly thereafter.
Legislative and Regulatory Activities
NCSHA, State HFA, and Industry Events
September 4 | HousingIowa Conference | Cedar Rapids, IA
Greg Zagorski will speak at this event.
September 11 | Affordable Housing Tax Credit Coalition's Fall Meeting and Advocacy Event | Washington, DC
Jennifer Schwartz will attend.
September 17 – 19 | Kansas Housing Conference | Wichita, KS
Stockton Williams will speak at this event.
September 23 | Discounted Early Registration Deadline and Group Hotel Rate Cutoff | NCSHA Annual Conference & Showplace | Boston, MA
September 24 – 25 | Virginia Housing Alliance's Housing Credit Conference | Richmond, VA
Jennifer Schwartz will speak at this event.
September 25 | WHEDA Conference | Madison, WI
Stockton Williams will speak at this event.
September 26 | 2019 Indiana Housing Conference | Indianapolis, IN
Stockton Williams will speak at this event.
September 30 – October 1 | Southeastern States Housing Conference | Atlanta, GA
Jennifer Schwartz will speak at this event.
October 1 | 2019 Maine Affordable Housing Conference | Augusta, ME
Stockton Williams will speak at this event.
October 19 – 22 | NCSHA Annual Conference & Showplace | Boston, MA
October 23 – 24 | Affordable Housing Investors Council's 2019 Fall Affordable Housing Summit | Nashville, TN
Jennifer Schwartz will attend.