NCSHA Washington Report | April 30, 2021
Political pros are already parsing preliminary numbers from the 2020 Census, which were released Monday. Both parties can claim optimism: Republicans because population growth is happening most in redder states they control, Democrats because much of that growth may be driven by groups more likely to vote blue.
The population counts set the stage for the coming redistricting battles, about which according to 538, "We can now say with finality that Republicans will control the redrawing of 187 congressional districts (43 percent) — or 2.5 times as many as Democrats (who will redraw 75 districts, or 17 percent)." (In the remaining 167 districts, redistricting will be done by a split legislature or independent commission.)
The Census won't release data on population and migration trends during the pandemic until later this spring, but Indeed chief economist Jed Kolko and Emily Badger of The New York Times crunched Postal Service numbers to get a rough sense at the zip code and metropolitan area levels. Somewhat surprisingly, they found, "As disruptive as the pandemic has been in nearly every aspect of life, it doesn't appear to have altered the underlying forces shaping which places are thriving or struggling."
The paper quoted the director of research for real estate brokerage CBRE: "In many ways, the fundamentals in the data show that Austin is the next Austin."
Center for Community Progress senior fellow Allan Mallach dug into a pandemic year's worth of apartment data and found average rents declined in more than one-third of the 100 largest cities, in many cases by significant amounts. While that might imply good news for housing affordability, one reason for the drop could be a departure from some urban cores of high-paid workers who will now work from home.
If so, Mallach worries, "Not only are rents unlikely to revive, but the knock-on effects to the retail and service sectors supported by high-wage employment could be disastrous, with bars, restaurants, dry cleaners and other firms going out of business and thousands of lower-wage workers left unemployed."
Urban Institute researchers Laurie Goodman and Jun Zhu released a new study this week that takes a longer-term forward look at the country's changing makeup. They project all future net household growth between now and 2040 will be from non-white households, and almost all net growth during that period will be among senior households. Our society is diversifying and aging.
Participating in a virtual panel discussion with them Monday, I was struck by their conclusion: "As federal and state policymakers tackle housing supply, affordability, ownership, and equity, they will need to remember that each state has a different starting point, factors, and trends, suggesting there is no one-size-fits-all policy prescription." Write down another reason why it's good we have state HFAs.
Whether or not you believe demography is destiny, it yields insights that business leaders and policymakers have to grapple with — and it's probably most useful when it defies conventional wisdom and resists simplistic analysis.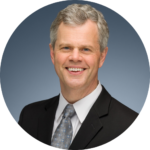 Stockton Williams | Executive Director
State HFA Emergency Housing Assistance
---
In This Issue
---
House Passes Bills to Lower Premiums for First-Time Home Buyers, Study Obstacles to Small Mortgage Loans
The House of Representatives last week passed two bills designed to expand access to FHA-insured loans. The Housing Financial Literacy Act of 2021 (H.R. 1395), introduced by Representatives Joyce Beatty (D-OH) and Steve Stivers (R-OH), would give first-time home buyers who complete a HUD-approved housing counseling a 0.25 percent reduction in their upfront FHA mortgage insurance premium. The Improving FHA Support for Small-Dollar Mortgages Act of 2021 (H.R. 1532), introduced by Representative Rashida Tlaib (D-MI), directs HUD to review possible policies for expanding FHA support for mortgages with principal balances of $70,000 or less. Both bills passed together (along with 13 other bills) via a vote of 355 – 69, with a majority of members from both parties voting in support. The bills have been referred to the Senate Banking Committee.
Senate Republicans Make Counteroffer to Biden Infrastructure Plan
Senate Environment and Public Works Committee Ranking Member Shelley Moore Capito (R-WV) has released a Republican counteroffer to the Biden Administration's American Jobs Plan on infrastructure. The proposal, The Republican Roadmap: A Framework to Improve the Nation's Infrastructure, calls for $568 billion over five years for roads and bridges, public transit, rail, water and wastewater, ports and waterways, safety, broadband, and water storage. It does not include any funding for affordable housing. In contrast, the American Jobs Plan calls for more than $2 trillion for a more broadly defined array of infrastructure activities, including $213 billion for affordable housing. While many Democrats have panned the Republican proposal as insufficient, Senator Joe Manchin (D-WV) has called it "a good start" and urged Democrats to seek a bipartisan path forward.
HUD Requests Recommendations for Reforming Housing Trust Fund Regs
On April 26, the U.S. Department of Housing and Urban Development (HUD) published in the Federal Register a request for public comments on the Housing Trust Fund (HTF) interim rule published January 30, 2015. When the interim rule was published, HUD stated it would wait to request public comments until HTF funding had been made available and grantees had experience in administering the HTF program. States began implementing the HTF program in 2016. HUD is asking for comments on the existing interim rule as well as whether guidance is needed on any issues not covered in the interim rule. Comments are due to HUD on June 25. Please send comments for NCSHA to consider to Yvonne Hsu by June 4. NCSHA previously provided these comments to HUD on the proposed rule in 2010, which preceded the interim rule.
HUD Withdraws Proposed Equal Access Rule Change
On April 22, HUD announced the withdrawal of the previous administration's proposed rule on Making Admission or Placement Determinations Based on Sex in Facilities Under CPD Housing Programs, which would have modified the 2016 Equal Access Rule to allow single-sex or sex-specific facilities, such as shelters, to determine whether the sex of an individual seeking housing is consistent with the sex the facility is intended to serve. The 2016 Equal Access Rule requires HUD Office of Community Planning and Development grantees to ensure shelter access be provided to a person in accordance with that person's gender identity, and in a manner that affords equal access to the person's family. The rule further ensures an individual will not be discriminated against based on sex or perceived gender identity when consideration of sex is prohibited or not relevant, and the individual's own gender identity will govern at shelters that serve only one sex or are sex segregated.
HUD to Resume REAC Housing Inspections
HUD Secretary Marcia Fudge announced in a recent letter to public housing authority (PHA) executive directors, multifamily housing owners, and property managers that its Real Estate Assessment Center (REAC) will resume in-person housing inspections beginning June 1. HUD had suspended most REAC inspections early in the pandemic in the interest of public health and household safety. In light of the increased availability of vaccines, HUD will now resume inspections. REAC inspections will be conducted in accordance with protocols informed by Centers for Disease Control and Prevention guidance, and HUD will provide properties additional advance notice of inspections to give them adequate time to prepare. HUD also will facilitate COVID-19 vaccine access for inspectors, PHA staff, and residents.
CFPB Issues Final Rule to Delay QM Mandatory Compliance Date
On Tuesday, the Consumer Financial Protection Bureau (CFPB) issued a final rule to delay the mandatory compliance date for the final Qualified Mortgage (QM) Definition under the Truth in Lending Act until October 1, 2022, from July 1, 2021. The final rule does not change the General QM final rule's effective date, which was March 1, 2021. Accordingly, CFPB also updated its executive summary of the rule.
FHFA Announces Listening Session Dates for Enterprise Duty-to-Serve Plans
On Tuesday, the Federal Housing Finance Agency (FHFA) announced the dates for a series of virtual listening sessions it will host this summer on the proposed Fannie Mae and Freddie Mac Duty-to-Serve plans: July 12 on Rural Housing, July 13 on Affordable Housing Preservation, and July 14 on Manufactured Housing. Additional information from FHFA is forthcoming.
FHFA Announces New Refi Option for Low-Income Homeowners
On Wednesday, FHFA announced Fannie Mae and Freddie Mac (the Enterprises) will implement a new refinance option for homeowners with incomes at or below 80 percent of the area median and Enterprise-backed single-family mortgages. According to FHFA, the new refinance option requires the lender to provide a savings of at least $50 in the borrower's monthly mortgage payment and at least a 50-basis point reduction in the borrower's interest rate; a maximum $500 credit from the lender for an appraisal if the borrower is not eligible for an appraisal waiver (the Enterprises will provide the lender a credit of $500 upon the loan's sale to an Enterprise); and a waiver of the 50-basis point up-front adverse market refinance fee for borrowers with loan balances at or below $300,000. To qualify, a homeowner must not have missed a payment in the past six months and have no more than one missed payment in the past 12 months and must not have a mortgage with a loan-to-value ratio greater than 97 percent, a debt-to-income ratio above 65 percent, or a FICO score lower than 620.
FHFA Releases Enterprise Duty-to-Serve 2020 Quarterly and Annual Reports
On Tuesday, FHFA made available the Duty-to-Serve (DTS) reports for both Fannie Mae and Freddie Mac. The reports describe each Enterprise's actions and progress toward achieving the objectives of its 2020 Underserved Markets Plan. FHFA is in the process of evaluating and rating the Enterprises' 2020 performance and will publish those results in its 2021 Annual Housing Report to Congress.
Warren, Cleaver, Others Reintroduce American Housing and Economic Mobility Act
Senator Elizabeth Warren (D-MA) and Representative Emanuel Cleaver (D-MO), along with a number of their colleagues, reintroduced companion versions of the American Housing and Economic Mobility Act, an expansive affordable housing bill that would authorize a number of affordable housing programs, including $445 billion for the Housing Trust Fund. The bill also establishes a new HFA-administered competitive grant program to support acquisition and construction of rental and homeowner affordable housing for middle-class families, provides down payment assistance grants to first-time home buyers living in formerly redlined or segregated areas, expands the Community Reinvestment Act, and creates new incentives for local governments to reform restrictive zoning. The bill is largely the same as the version Warren and Cleaver introduced in the 116th Congress but includes minor changes to certain program requirements and an increase in the number of required accessible units. It also expands eligibility for VA home loan benefits to descendants of service members. For additional details, see the blog post NCSHA wrote when the bill was introduced in the previous Congress.
Blumenauer Introduces First-Time Home Buyer Tax Credit Bill
Representative Earl Blumenauer (D-OR) on Monday introduced the First-Time Homebuyer Act to establish a refundable tax credit of up to $15,000 for first-time home buyers. To qualify for the full credit, a home buyer can't have owned a home in the previous three years, must have an income at or below 160 percent of the area median, and must purchase a home at or below 110 percent of the area median home price. A home buyer can claim a credit of up to 10 percent of the home's purchase price or $15,000, whichever is less, and would be able to treat their home purchase as occurring in the prior tax year to receive the credit sooner. The bill is based in part on a proposal President Biden released during the 2020 campaign. It has been referred to the House Ways and Means Committee, of which Blumenauer is a member.
Terner Center Examines Complexity Associated with Subsidy Layering in Housing Credit Developments
This week, the Terner Center for Housing Innovation at the University of California Berkeley published a report on the complexities involved in financing Housing Credit properties. The report is part of a research series the Terner Center has authored on the cost of building housing. The report explores why multiple subsidies are often necessary as gap filler in Housing Credit properties and how these additional subsidies add to the complexity of financing and project compliance. The report also considers approaches to streamlining the capital stack and includes recommendations for how state and local actors can increase efficiencies and minimize unnecessary costs associated with funding housing Credit developments.
NCSHA in the News
Bloomberg Equality, 4.27.21, Rent Crisis Spirals for Landlords Awaiting $47 Billion in Relief
MarketWatch, 4.24.21, Homeowners' new safety net leaves many at risk
Notes from Novogradac, 4.23.21, How the Affordable Housing Tax Credit Improvement Act Would Affect QAPs
The Morning Call, 4.29.21, First-time homebuyers could get $25K through this proposed federal legislation
The Orange County Register, 4.28.21, Rent crisis spirals for landlords waiting on $47 billion in relief
Yahoo Finance, 4.25.21, Biden signed $10 billion in mortgage help for homeowners. Do you qualify?
Legislative and Regulatory Activities
NCSHA, State HFA, and Industry Events
April 30 | Entry Deadline | NCSHA's 2021 Awards for Program Excellence
May 5 – 6 | Mountain Plains Housing Summit | Virtual
Stockton Williams will speak at this event.
May 7 | Harvard Joint Center for Housing Studies Webinar | "Multidimensional Housing Insecurity: A New Approach to Measuring, Understanding, and Addressing Problems Among Renters"
May 11 | National Association of REALTORS Property Management Forum | Virtual
Jennifer Schwartz will speak at this event.
May 12 | National Association of REALTORS Regulatory Issues Forum | Virtual
Jennifer Schwartz will speak at this event.
May 12 | NAREB 2021 Virtual Spring Policy Conference
Stockton Williams will speak at this event
May 20 | New American Funding – Freddie Mac Webinar | "Down Payment Assistance — The First Step to Increasing Black Homeownership"
Stockton Williams will speak at this event.
May 20 – 21 | Annual Meeting of the American Bar Association Affordable Housing & Community Development Forum | Virtual
Jennifer Schwartz will speak at this event.
June 21 – 24 | NCSHA's Housing Credit Connect | Virtual
Back to NCSHA Washington Report
Only members receive NCSHA Blog and Washington Report.