NCSHA Washington Report | April 26, 2019
The newest numbers from the Census Bureau bring National Fair Housing Month to a discouraging close: As of the first quarter of 2019, the black homeownership rate was 41 percent, compared to 73 percent for non-Hispanic whites and 64 percent overall.
The causes and consequences of the racial homeownership gap — and the inextricably linked racial wealth gap — are complex.
What's clear is that the acute and worsening disparity in homeownership between black and white households varies considerably by location. The differences play out across counties, as the National Association of Home Builders has shown, and on a city-by-city basis, as Urban Institute researchers have documented.
Some of the most striking variation occurs at the neighborhood level. Zillow reports that homes in predominantly black and Hispanic neighborhoods were 2 and 2.5 times, respectively, more likely to experience foreclosures than those in white communities between 2007 and 2015.
More encouragingly, Zillow also finds that the typical foreclosed home in communities of color has more than doubled in value since the economic recovery began, and "the values of foreclosed homes in communities of color continue to grow — at a whopping 20.2% over the past year in predominantly black communities and 9.1% in largely Hispanic communities, even as the national housing market slows to 6.6% year-over-year."
There's also some good news in how black homebuyers have fared in terms of housing wealth building in recent years. Research by Dan Immergluck and colleagues from Georgia State University that assessed home appreciation rates by race and ethnicity in 15 metro areas found "the median 5-year estimated appreciation for blacks buying homes in 2012 was 38.2%, substantially higher than the 29.9% median for white buyers."
The researchers also found that blacks "saw higher appreciation rates than whites in high- and medium appreciation metros, but not in low-appreciation metros" and that buyers in racially diverse neighborhoods tended to see higher levels of appreciation in medium- and high-appreciation areas.
The Zillow and Georgia State reports make clear that close attention to the dynamics of local housing market conditions can increase the prospects for black wealth accumulation through homeownership. State HFAs — which have surpassed the housing system overall in serving minority homebuyers during most of the past decade — are well suited to provide the necessarily varying types of assistance to different communities on a statewide basis.
The Georgia State researchers recommend an expansion of state and local housing bonds and down payment assistance (DPA). The Urban Institute has also identified DPA as an important tool to reduce the black–white homeownership gap.
Acting on several longstanding concerns, the Federal Housing Administration (FHA) last week indicated its intentions to revise its policies on DPA-assisted home mortgages. As detailed below, FHA has delayed the effective date of any policy changes. In the interim, NCSHA will be working with the agency to ensure that state HFAs can continue to provide the assistance needed to make the housing market — and American society — more equitable.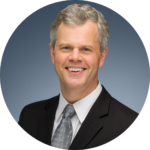 Stockton Williams | Executive Director
---
In This Issue
---
HUD Delays New Down Payment Assistance Mortgagee Letter 90 Days; NCSHA Urges Revisions or Clarifications
In a court filing Wednesday and new Mortgagee Letter 2019-07 (ML2019-07) issued Thursday, HUD agreed to a 90-day stay postponing implementation of Mortgagee Letter 2019-06 (ML2019-06), pertaining to government down payment assistance (DPA) programs. ML2019-06 stated it would be in effect for all mortgages assigned an FHA case number as of April 18. The new effective date is July 23. The stay was issued as part of a response to a motion filed by the Cedar Band of Paiutes, the Cedar Band Corporation, and the CBC Mortgage Agency, which administers the Chenoa Fund, seeking a temporary restraining order forbidding HUD from carrying out ML2019-06.
Earlier this week, NCSHA sent a letter to Assistant Secretary for Housing and FHA Commissioner Brian Montgomery requesting that FHA immediately communicate its intention to clarify or revise the provision in ML2019-06 that raised concerns it would prevent HFAs from requiring originators of mortgage loans assisted with HFA-provided DPA to transfer those loans to the HFAs or their master servicers. With the delay officially in effect, NCSHA will continue working with HFAs and their partners to seek clarification or relief from HUD to ensure HFAs can effectively administer their down payment assistance programs. Read more in NCSHA's blog.
NCSHA Urges Treasury and IRS to Provide Guidance to HUD on Income Limits for Income Averaging Developments
This week, NCSHA sent the Treasury Department and IRS a letter urging them to expedite guidance to HUD on how it should establish income limits for the 20, 30, 40, 70, and 80 percent of area median income (AMI) levels necessary for Housing Credit projects that elect to use the average income test for their minimum set-asides. NCSHA encouraged Treasury/IRS to use a simple multiplier based off of the HUD Section 8 very low-income limit (currently used as a proxy for the Housing Credit 50 percent of AMI limit), in keeping with the formula outlined in Rev. Rul. 89-24. NCSHA urged IRS not to use HUD's low-income and extremely low-income limits as proxies for the Housing Credit 80 percent and 30 percent of AMI limits, respectively.
HUD Publishes Notice on FY 2019 Housing Voucher Funding Issues
On April 18, HUD released Notice PIH 2019-8 explaining how it will implement the FY 2019 appropriations for the Housing Choice Voucher program. According to the Notice, HUD will perform a "small offset" to ensure the national Housing Assistance Payment proration is at or above 99.5 percent; make Tenant Protection Vouchers available for vacant units that were occupied within the past 24 months; accept applications for higher administrative fees (for PHAs that operate over a large geographic area) and blended administrative fees (for PHAs serving multiple administrative fee areas) until May 31; and publish a Federal Register notice to implement the mobility demonstration (enacted as part of the FY 2019 final spending bill) and announce the competition for that funding.
HUD Publishes 2019 Income Limits for Affordable Housing Programs
On Wednesday, HUD issued the FY 2019 income limits for certain HUD affordable housing programs, including Section 8, Section 202, Section 811, and Public Housing. HUD also published 2019 income limits for the Housing Credit program for the 50 percent and 60 percent income levels. This publication does not include income limits for the 20, 30, 40, 70, and 80 percent income levels for use in income averaging. As noted above, NCSHA is working with IRS as it finalizes guidance to HUD on the methodology for setting income limits at those levels. Please note that the HUD income limits published this week are not applicable to HOME, the Community Development Block Grant, or the Housing Trust Fund. HUD will publish separate income limits for those programs soon.
Treasury and IRS Invite Recommendations for 2019–2020 Priority Guidance Plan
This week Treasury and IRS published Notice 2019-30 seeking public comment on recommendations for items to be included in the 2019–2020 Priority Guidance Plan (PGP). The PGP will identify guidance projects that Treasury and IRS intend to actively work on between July 1, 2019, and June 30, 2020. NCSHA will submit comments. Please provide any feedback you would like NCSHA to consider for our comment letter to Jennifer Schwartz by May 24. Comments are due to Treasury and IRS on June 7.
House Financial Services Chair Unveils Housing Is Infrastructure Draft Bill
Late Thursday House Financial Services Chair Maxine Waters (D- CA) released draft legislation that would authorize $92 billion for select affordable housing and related programs. If enacted, the Housing Is Infrastructure Act of 2019 would authorize $70 billion for the Public Housing Capital Fund, $10 billion for a competitive grant through the Community Development Block Grant (CDBG) program, $5 billion for the Housing Trust Fund, $5 billion for FEMA's Predisaster Hazard Mitigation Program, $1 billion for the Native American Block Grant Program, $1 billion for USDA Rural Multifamily Preservation and Revitalization Program, and $100 million for HUD's Single Family Housing Repair Loans and Grants. The new CDBG funds only would be eligible for affordable housing construction and preservation, and projects eligible for a Department of Transportation discretionary grant. These funds would be awarded on a competitive basis to states and localities based on the extent to which the applicant demonstrates it is streamlining the development of qualified affordable housing, is eliminating or reducing impact fees, and provides assurances that the applicant is using non-federal sources of funding for the eligible affordable housing or infrastructure. The House Financial Services will hold a hearing on April 30 on issues addressed by this draft legislation.
Fannie Mae Seeks Applications for Sustainable Communities Innovation Challenge Grants
As a part of the third and final phase of the Sustainable Communities Innovation Challenge, Fannie Mae is calling for ideas and innovative solutions to improve affordability and economic opportunity for low-income households. Public, private, and nonprofit organizations may submit ideas until May 30 on job training in the housing industry; community partnerships to ensure affordable housing; how housing can ensure quality childcare in underserved communities; and how public, private, and nonprofit partnerships work to provide opportunities to very low-income students. For more information about the program and application requirements, visit the Challenge's website.
NCSHA in the News
Opportunity Zone Rules Just Got Clearer, Giving Investors a Green Light (Barron's)
Sluggish Uptake from Renewables Sector as Clock Ticks on U.S. 'Opportunity Zones'(Green Tech Media)
Legislative and Regulatory Activities
NCSHA, State HFA, and Industry Events
May 1 | Stewards of Affordable Housing for the Future Annual Retreat | Washington, DC
Stockton Williams will speak at this event.
May 2 – 3 | Novogradac 2019 Affordable Housing Conference | San Francisco
Jennifer Schwartz will speak at this event.
May 3 | Entry Deadline for NCSHA's 2019 Annual Awards for Program Excellence
May 6 – 8 | Mountain Plains Housing Summit | Salt Lake City, UT
Stockton Williams will participate.
May 8 – 9 | Pennsylvania 2019 Housing Forum | Harrisburg, PA
Jennifer Schwartz will speak at this event.
May 9 – 10 | Opportunity Zone Expo | Las Vegas, NV
Jim Tassos will speak at this event.
May 13 | Early Registration Deadline and Hotel Group Rate Cutoff for NCSHA's Housing Credit Connect 2019
May 20 – 21 | North Dakota Housing Finance Agency Statewide Housing Conference | Bismarck, ND
Stockton Williams will speak at this event.
June 5 | National Association of Affordable Housing Lenders 2019 Annual Policy & Practice Conference | Washington, DC
Jennifer Schwartz will speak at this event.
June 11 – 14 | NCSHA's Housing Credit Connect 2019 | San Francisco