Washington Report | July 6, 2018
If you don't have a diverting mystery, engrossing biography, or other summer reading entertainment, below are three recent research papers that touch on topics relevant to broader concerns of our industry: how people and places can succeed in the face of social, economic, and demographic challenges. Whether you consider them beach reading depends on what you like to do at the beach, but if you appreciate rigorous analysis that may challenge your settled view, you might pack one of these along with the sunscreen. The recommendations are mine alone, not NCSHA's.
The Great Crime Decline
Most American cities are much safer than they were 25 years ago, probably due to a variety of interrelated reasons. New York University sociologist Patrick Sharkey attributes an even greater role than has been recognized to the growth of community-based organizations. Looking at 264 cities over a 20-year period, Sharkey finds that every 10 additional nonprofits per 100,000 residents leads to a 9 percent decline in the murder rate, a 6 percent decline in the violent crime rate, and a 4 percent decline in the property crime rate.
While acknowledging that it is "easy to romanticize the efforts" of grassroots groups, Sharkey's paper (and his book, entitled Uneasy Peace), adds to a growing body of work that provides "strong evidence that local organizations administering high-quality programs — like summer jobs for teens, in-school programming combined with cognitive behavioral therapy, or intensive tutoring — can generate substantial effects on participants' involvement with violent or criminal activity."
The Drivers of Economic Opportunity
Recent years have seen breakthroughs in our understanding of the barriers to opportunity faced by lower-income families and children, including the importance of neighborhoods. Education has long been seen as the key to boosting economic mobility to overcome those barriers. University of California, Berkeley economist Jesse Rothstein challenges that conventional wisdom to some extent, arguing that education, while important, is not the key determinant of equitable economic opportunities across generations.
Economic benefits of marriage (mainly dual incomes) and the availability of good jobs in the local labor market, Rothstein argues, are much more powerful determinants than either the quality of one's primary, secondary, or post-secondary schools, or the earnings premium associated with higher levels of education. He acknowledges the important role of education as well, and notes: "It may be possible to increase opportunity through educational interventions even though education is not a primary channel explaining differences in current opportunity."
The New American Heartland
Even as America's coastal regions account for much of U.S. economic strength, the "New Heartland"— the area broadly between the Rocky Mountains and the Appalachians — "has the potential to play an outsized role in powering economic growth in the twenty-first century" and creating opportunity for the middle class. This is the thesis of Joel Kotkin, Michael Lind, and their colleagues in a report published by the Center for Opportunity Urbanism.
The authors assert that the heartland's continued strength — and underappreciated diversity — in the "tradable good sectors" of manufacturing, energy, and agriculture is ripe for growth through innovation and investment in infrastructure. "Tradable sector industries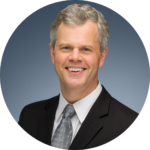 with enormous markets at home and abroad will contribute disproportionately to national productivity growth and to economic opportunities for a broad swath of working and middle-class Americans," Kotkin and Lind write, "even though they will not employ a majority of workers in the twenty-first century."
Stockton Williams | Executive Director
---
In This Issue
HUD Releases Housing Counseling NOFA for FY 2018
HUD issued on July 3 a Notice of Funding Availability (NOFA) for its Housing Counseling Grant program for fiscal year (FY) 2018. All HUD-approved counseling entities, including state HFAs, are eligible to apply. HUD expects to award $47 million in housing counseling grants to around 300 different recipients in FY 2018. For FY 2017, HUD awarded $47 million in grant funding to 255 different housing counseling agencies, including just over $7.8 million combined to 19 state HFAs. The application deadline is August 7, 2018.
House Approves Credit Access and Inclusion Act of 2017
The House of Representatives on June 25 passed the Credit Access and Inclusion Act of 2017 (H.R. 435) by voice vote. Sponsored by House Financial Services Committee member Keith Ellison (D-MN), the bill amends the Fair Credit Reporting Act to allow utility and telecommunications companies, public housing authorities (PHAs), and landlords to report on-time payments and other positive consumer-credit information to consumer reporting agencies, instead of only late or missed payments. The bill does not require reporting of this data and does not provide any additional funding to entities to encourage them to do so.
HUD Publishes Notices on Rental Assistance Demonstration Program
On July 3, HUD published two notices describing changes in its Rental Assistance Demonstration (RAD) program. The first notice increases the number of public housing units eligible for RAD conversion from 225,000 to 455,000 units and extends the period for project applications until September 30, 2024, reflecting provisions included in HUD's FY 2018 funding bill. The second notice outlines five changes to the public housing conversion process, including a streamlined conversion option for some properties, expanding rent-setting flexibility, permitting PHAs to establish project-specific utility allowances for project-based voucher conversions, and providing an incentive for owners to adopt a waiting list preference for households exiting homelessness or permanent supportive housing. HUD will host a webinar on both notices on Monday, July 9, at 2 p.m. ET.
WHEDA Wins HUD 2018 Healthy Homes Award
HUD and the National Environmental Health Association (NEHA) presented WHEDA on June 27 with the 2018 HUD Secretary's Award for Healthy Homes, recognizing excellence in making indoor environments healthier through healthy homes. WHEDA's entry was the Thurgood Marshall Apartments in Milwaukee, WI, a new construction project providing 24 one-bedroom units of permanent supporting housing for very low-income adults experiencing chronic homelessness and suffering from chronic alcoholism. HUD and NEHA also presented awards to Baltimore's Green and Healthy Homes Initiatives and the Fort Collins, CO, Healthy Homes Program and DIY Assessment Tool. NEHA's technical advisors, a six-judge panel representing a cross-section of experts for the healthy homes community, evaluated entries. Criteria include demonstration of the health impact on population, policy/program innovations, impact on the physical environment, economic sustainability, partnership/collaboration, and measurability. Congratulations, WHEDA!
NCSHA Events
Legislative and Regulatory Activity
July 9 | HUD Webinar on Recent Notices on its Rental Assistance Demonstration (RAD) Program
July 19 | Senate Banking Committee Nomination Hearing for Kathy Kraninger to become Director of the Bureau of Consumer Financial Protection
July 24 | Senate Banking Committee Nomination Hearing for Michael Bright to become Ginnie Mae President
August 3 | Comments due to NCSHA on HUD's Disparate Impact Standard Final Rule
August 7 | Application deadline for HUD Counseling Grant Program NOFA
August 20 | Comments due to HUD on its Disparate Impact Standard Final Rule