Washington Report | August 31, 2018
We've known for a while now that a shortage of construction workers has led to higher housing costs. "Although better housing quality accounts for some of this increase, sharply higher costs for building materials and labor, coupled with limited productivity gains in the homebuilding industry, have made housing construction considerably more expensive," according to Harvard's Joint Center for Housing Studies.
Even as overall construction sector employment has bounced back and wages have increased significantly, the National Association of Home Builders (NAHB) recently reported that the number of unfilled construction jobs increased in June, to a post-Great Recession high. Residential construction employment stands at around 4 million (40 percent of overall construction jobs), still more than 20 percent below the pre-crash peak, according to NAHB.
New analysis by BuildZoom chief economist Issi Romem sheds light on where the labor shortfall is the most acute: among the young. The share of construction workers age 24 or younger is down 30 percent since 2005 and has fallen in 48 states since then, according to Romem, who writes:
"The housing bust has left a permanent scar on the ranks of an entire generation of young construction workers. Because the process of becoming highly-skilled construction workers takes a great deal of time, rebuilding the construction workforce will take time as well. But, unfortunately, the process of rebuilding doesn't show up in the data yet."
This is why it's still valid to talk about a "shortage" of construction workers at the same time there is low sectoral unemployment, wage growth, and a number of new jobs in the industry "projected to explode by an additional 747,600" by 2026, according to the U.S. Bureau of Labor Statistics (BLS).
NAHB's chief economist Robert Dietz crystalizes the challenge: "The industry is going to have to recruit the next generation of construction workers — or we'll continue to under-build houses, there won't be enough houses, and home prices will continue to rise faster than incomes."
The industry also needs to do much better by women, who make up less than 10 percent of the construction workforce, according to the BLS. To the industry's credit, according to Realtor.com, "there's relatively less inequality in construction: women make 95% what male construction workers make."
Like a number of you, I suspect, first-hand exposure at a young age to construction and development drew me into the affordable housing field. One of the most worthwhile things you could do over Labor Day weekend is take a young person to a site where some new affordable housing is being built. Show her around — the future of the affordable housing workforce just might depend on it.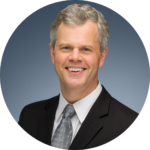 Stockton Williams | Executive Director
---
In This Issue
Federal Regulators Publish Rule to Classify Muni Bonds as High-Quality Liquid Assets
The federal banking regulators — the Office of the Comptroller of the Currency (OCC), the Federal Deposit Insurance Corporation (FDIC), and the Federal Reserve — published earlier today an interim final rule to allow the large banks they regulate to count certain investments in municipal bonds, including Housing Bonds, as high-quality liquid assets (HQLAs) that will help them meet their federal liquidity requirements. The interim rule amends federal liquidity standards the agencies issued jointly in 2014, and that took effect in 2017, requiring large banks to maintain a minimum liquidity coverage ratio composed of certain financial investments that are considered HQLAs. The initial standards did not classify municipal bonds as HQLAs. At the urging of NCSHA and other public finance stakeholders, Congress earlier this year directed the agencies to amend the liquidity standards so that all investment grade municipal bonds that are "liquid and readily marketable" are considered "class 2b" HQLAs. The changes in the interim final rule take effect immediately. The agencies will be soliciting comments until October 1. More information is available in NCSHA's blog.
OCC Seeks Public Comments on CRA Reform
The Comptroller of the Currency (OCC) released August 28 an Advance Notice of Proposed Rulemaking (ANPR) soliciting public input on how to modernize its Community Reinvestment Act (CRA) regulations to better reflect current banking industry dynamics and allow banks to better assist the communities they serve. The ANPR, which reflects many issues raised by the memorandum Treasury released in April, specifically raises questions about how CRA regulations can be adjusted to ensure that banks provide more assistance to consumers and communities most in need; possible clarifications and expansions to the type of activities eligible for CRA credit; potential changes to banks' CRA assessment areas; and making banks' CRA performance more transparent. The comment deadline will be 75 days after it is published in the Federal Register, which is expected soon. More information is available in NCSHA's blog.
USDA Proposes Changes to Single-Family Loan Programs
USDA's Rural Housing Service today issued a proposed rule that would implement several changes to its single-family direct and guaranteed loan programs. Specifically, the rule would modify income eligibility standards for both the Section 502 Guaranteed Rural Housing Loans and Section 502 Direct Home Loan programs. Certain family assets will no longer be considered when determining a borrower's repayment and down payment costs. In addition, the rule modifies the method used to calculate area loan limits for Section 502 direct loans. For more information about the proposed rule, refer to NCSHA's blog or email Glenn Gallo.
House Subcommittee to Hold Hearing Examining the Cost of Regulations on Affordable Housing Development
On September 5, the House Financial Services Subcommittee on Housing and Insurance will hold a hearing to consider how regulation impacts the cost of developing multifamily affordable housing. NCSHA will submit a statement for the record focusing on the FHA-HFA Multifamily Loan Risk-Sharing Program and its Federal Financing Bank option, among other regulatory-streamlining solutions.
House Committee to Hold Hearing on a Decade of GSE Conservatorship
On Thursday, September 6, the House Committee on Financial Services will hold a hearing to explore the impacts and lessons learned from the performance of Fannie Mae, Freddie Mac, and the Federal Housing Finance Agency during the decade of federal conservatorship of the GSEs. NCSHA will submit a statement for the record highlighting state HFA results serving low-income households and underserved communities through GSE partnerships.
Wyden Introduces Middle-Income Housing and First-Time Homebuyer Tax Credit Bills
On August 22, Senate Finance Committee Ranking Member Ron Wyden (D-OR) introduced two bills. The first, the Middle-Income Housing Tax Credit Act of 2018 (S. 3365), would create a new state-administered tax credit, modeled after the Low Income Housing Tax Credit (Housing Credit), to stimulate the development of rental housing for middle-income households earning up to 100 percent of area median gross income. The second bill, the First-Time Homebuyer Credit Act of 2018 (S. 3364), would create a refundable first-time homebuyer tax credit equal to 2.5 percent of the home purchase price up to a maximum of $10,000, phasing out for homes selling for $600,000 to $700,000 and individual taxpayers with incomes between $80,000 and $100,000 and joint taxpayers with incomes between $160,000 and $180,000. More information is available in NCSHA's blog.
HUD Announces Housing Choice Voucher Landlord Task Force and Listening Sessions
Last week, HUD announced a Department-wide task force as part of a larger campaign to encourage more landlords to participate in the Housing Choice Voucher Program. This is in response to studies finding many landlords do not accept vouchers, and when they do, they are often dissatisfied with the administrative burdens associated with the vouchers. HUD's task force will host forums across the country to engage directly with housing providers, starting in DC on September 20, followed by Philadelphia, Atlanta, Dallas, Los Angeles, Salt Lake City, and Salem, OR. After these forums, the task force will provide recommendations to the Secretary.
HUD Seeking Nominations for 2019 HUD Secretary's Opportunity and Empowerment Award
HUD, in partnership with the American Planning Association, is accepting nominations for its annual HUD Secretary's Opportunity and Empowerment Award, which recognizes community planning efforts that have improved the quality of life for low- and moderate-income residents. Nominations should include only projects that have been implemented or completed for a minimum of three years and demonstrate collaborative private and public partnerships. The winner will be selected on the basis of planning, results, innovation, equity, and transferability. The application deadline is September 10, 2018.
NCSHA, State HFA, and Industry Events
September 5 – 7 | Housing Iowa Conference
Jennifer Schwartz will participate in this event.
September 6 | Delaware 2018 Governor's Conference on Housing
Stockton Williams will participate in this event.
September 12 – 14 | New Mexico Housing Summit
Stockton Williams will participate in this event.
September 12 | Affordable Housing Tax Credit Coalition 2018 Fall Advocacy Event
Jennifer Schwartz will participate in this event.
September 12 | National Alliance of Community Economic Development Associations Summit
Althea Arnold will participate in this event.
September 14 | Discounted Early Registration Deadline for the 2018 Annual Conference & Showplace
September 17 | Midwest Housing Collaborative Meeting
NCSHA will participate in this event.
September 26 – 28 | National Association of State and Local Equity Funds 25th Annual Conference
Jennifer Schwartz will participate in this event.
October 1 – 2 | Southeast States Regional Roundtable
Jim Tassos will participate in this event.
October 2 – 4 | Housing Washington Conference
Jennifer Schwartz will participate in this event.
October 4 | New Hampshire Housing and the Economy Conference
Stockton Williams will participate in this event.
October 5 | New England HFA Executive Director Meeting
Stockton Williams will participate in this event.
October 11 | Ohio Housing Council Fall Symposium
Jennifer Schwartz will participate in this event.
October 13 – 16 | 2018 Annual Conference & Showplace | Austin, TX
October 21 – 23 | National Affordable Housing Management Association's Biannual Top Issues in Affordable Housing Conference—Fall 2018
Jennifer Schwartz will participate in this event.
October 24 – 25 | North Carolina Affordable Housing Conference
Stockton Williams will participate in this event.
October 24 – 25 | Affordable Housing Investors Council – Affordable Housing Summit
Jim Tassos will participate in this event.
Legislative and Regulatory Activity
September 5, 2:00 p.m. ET | House Financial Services Subcommittee on Housing and Insurance hearing: "The Cost of Regulation on Affordable Multifamily Development"
September 6, 10:00 a.m. ET | House Financial Services Committee Hearing, "A Failure to Act: How a Decade Without GSE Reform Has Once Again Put Taxpayers at Risk"
September 17 | Consumer Financial Protection Bureau Symposium on Credit Visibility
September 17 | Comment deadline on Federal Housing Finance Agency proposed rule on Capital Requirements for Fannie Mae and Freddie Mac
September 20 | HUD Webcast on Landlord Participation in HUD's Housing Choice Voucher program
Althea Arnold will attend this event.
October 15 | Comment deadline for HUD's Affirmative Furthering Fair Housing Advance Notice of Proposed Rulemaking
October 19 | Feedback due to NCSHA's Glenn Gallo on USDA Rural Housing Services' proposed rule modifying the income eligibility standards for Section 502 Guaranteed Rural Housing Loans and Section 502 Direct Home Loan programs
October 30 | Comment deadline on USDA Rural Housing Services' proposed rule modifying the income eligibility standards for Section 502 Guaranteed Rural Housing Loans and Section 502 Direct Home Loan programs