Washington Report | August 25, 2018
Toward the end of a season that saw extensive coverage of the financial crisis' 10-year anniversary have come a flurry of headlines pointing to continued evolution in a market shift that the crisis produced:  the institutionalization of single-family rental (SFR) homes as a real estate asset class.
Bloomberg recently reported former Goldman Sachs partner Donald Mullen has raised "another $1 billion" to invest in SFRs through his Pretium Partners LLC and Cerberus Capital Management "is seeking to raise more than $500 million to buy single-family rental homes amid surging institutional interest in the asset class."
Then, the Wall Street Journal last Saturday said Freddie Mac "is expanding its role in financing one of Wall Street's post-crisis success stories:  the booming business of investing in single-family rental houses." But just a few days later, the Federal Housing Finance Agency announced that Fannie and Freddie would no longer guarantee bonds issued by institutional SFR firms — although they will "continue to support the single-family rental market through their existing individual investor programs."
Sophisticated real estate players began buying large numbers of foreclosed homes and non-performing mortgage loans while the embers from the financial meltdown were still hot, helping stabilize sinking home prices in some communities. "The business model ultimately evolved into a stabilized ownership model more akin to typical apartment REITs," according to a recent investment research note.
Notwithstanding the media attention, only around 2 percent of the 16 – 17 million SFRs is institutionally owned. Ownership is only one dimension of the broader institutionalization of SFR housing, however. Technology platforms like Roofstock and OwnAmerica are offering the "mom-and-pop" landlords who still own almost all the SFR the apparent ability to buy and own rental homes in multiple parts of the country, according to Curbed.
Then there's build-to-rent SFR. Build-to-rent starts, which exceeded 40,000 in 2008, then dropped to 12,000 in 2009, are now approaching 30,000 on an annualized basis. Longtime industry analyst John McManus notes that "today there's an investment asset class, a data model, a business model, an infrastructure of key players in different markets, an operations model, and a construction model for single-family rental," none of which existed in the past.
As always with innovation, attention to disruption's downside is critical. Julia Gordon of the National Community Stabilization Trust recently argued, "Continued investor interest in single-family rentals has contributed to the current inventory shortage… and evidence is mounting that many of the new breed of investors treat tenants worse than the old-style mom-and-pop landlords."
The stakes are high because SFRs are here to stay, and may continue to grow. As Gordon notes, more than half of all renters now live in single-family properties. Research by the Urban Institute shows "single-family rental units are affordable … and they deliver value for the money … [and] much SFR housing is in solid low-to-moderate-income neighborhoods."
Well-established rent-to-own programs like those of Ohio HFA and Nebraska IFA and more recent efforts such as New York HCR and South Carolina SHFDA's small rental development initiatives only hint at the innovation and creativity state HFAs are bringing, and will continue to bring, to this essential element of the country's affordable housing inventory.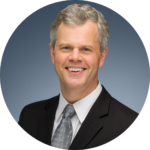 Stockton Williams | Executive Director
---
In This Issue
Bonita Shropshire Named New South Carolina SHFDA Executive Director
On August 15, the Board of Directors of the South Carolina State Housing Finance and Development Authority (SC Housing) named Bonita Shropshire as the agency's new Executive Director. Shropshire had been serving as the agency's interim Executive Director prior to her appointment. She has been with SC Housing for almost a decade, serving as Director of Executive Services, where she served in a chief of staff capacity. Prior to joining SC Housing, Shropshire worked for the U.S. Department of Justice's National Advocacy Center at the University of South Carolina and the Office of Retired U.S. Senator Fritz Hollings, where she engaged extensively with federal and state authorities.
SEC Establishes New Disclosure Requirements for Municipal Securities
The U.S. Securities and Exchange Commission (SEC) Tuesday released a final rule that requires HFAs and other municipal bond issuers to disclose within 10 days whenever they incur a "financial obligation" or experience an action or event related to a financial obligation that "reflects financial difficulties," such as a default, event of acceleration, termination event, or modification of terms. The rule defines a financial obligation as a debt obligation or derivative instrument related to a bond issue or other debt obligation or guarantee. This is a much narrower definition of financial obligation than was included in the version of the rule first proposed by SEC last year, which would have required disclosures for a number of additional obligations, including leases. NCSHA urged SEC to narrow its definition in our comments on the proposed rule. The rule will take effect 180 days after it is published in the Federal Register. More details on the rule are available in NCSHA's blog.
Senate Banking Committee Approves Six Nominees for CFPB, Ginnie Mae, HUD, Treasury, SEC, and Ex-Im Bank Positions
The Senate Banking Committee voted Thursday to favorably report six Trump Administration nominees to the full Senate:  Kathleen Kraninger to be Director of the Bureau of Consumer Financial Protection; Michael Bright to be President of Ginnie Mae, Rae Oliver Davis to be HUD Inspector General, Kimberly Reed to be President of the Export-Import Bank; Elad Roisman to be a member of the Securities and Exchange Commission; and Dino Falaschetti to be Director of the Office of Financial Research at the Department of the Treasury. Nominees Bright, Oliver Davis, Roisman, and Falaschetti were all favorably reported out of committee by voice votes, while Reed received a roll call vote but was unanimously approved 25–0. Kraninger's nomination was approved along party lines, with all 13 Republicans on the Committee voting for her and all 12 Democrats voting against her. It is uncertain when the Senate will consider the Committee-approved nominations.
FHFA, GSEs End Single-Family Rental Pilot Programs
The Federal Housing Finance Agency (FHFA) Tuesday announced that Fannie Mae and Freddie Mac are ending their single-family rental pilot programs and ceasing their participation in the single-family rental market except through their previously-existing investor programs targeted toward small landlords. The pilot programs were first announced by FHFA to determine the role Fannie Mae and Freddie Mac could play in fostering liquidity and improving affordability in the single-family rental market. Through the pilot both firms agreed to guarantee debt to private landlords and nonprofits to help them purchase single-family homes to be used as rentals. FHFA has concluded from the pilot that larger single-family rental investors can secure adequate access to capital in the private market without assistance from Fannie Mae or Freddie Mac.
CDFA Issues Report on Opportunity Zones
The Council of Development Finance Agencies (CDFA) recently published a report detailing state Opportunity Zone implementation strategies. The report is based on a survey of 41 states completed as part of a technical assistance webinar by CDFA and the Economic Innovation Group. The report includes examples of state initiatives to attract Opportunity Zone investments and emerging best practices related to engaging stakeholders, identifying potential investments, coordinating and leveraging financing tools, and fund reporting requirements.
NCSHA and State HFA Events
September 5 – 7 | Housing Iowa Conference
Jennifer Schwartz will participate in this event.
September 6 | Delaware 2018 Governor's Conference on Housing
Stockton Williams will participate in this event.
September 12 – 14 | New Mexico Housing Summit
Stockton Williams will participate in this event.
September 14 | Discounted Early Registration Deadline for the 2018 Annual Conference & Showplace
September

 17 | Midwest Housing Collaborative Meeting

NCSHA will participate in this event.
October 1 – 2 | Southeast States Regional Roundtable
Jim Tassos will participate in this event.
October 2 – 4 | Housing Washington Conference
Jennifer Schwartz will participate in this event.
October 4 | New Hampshire Housing and the Economy Conference
Stockton Williams will participate in this event.
October 5 | New England HFA Executive Director Meeting
Stockton Williams will participate in this event.
October 11 | Ohio Housing Council Fall Symposium
Jennifer Schwartz will participate in this event.
October 13 – 16 | 2018 Annual Conference & Showplace | Austin, TX
October 24 – 25 | North Carolina Affordable Housing Conference
Stockton Williams will participate in this event.
October 24 – 25 | Affordable Housing Investors Council – Affordable Housing Summit
Jim Tassos will participate in this event.
Legislative and Regulatory Activity