Washington Report | August 17, 2018
New Mexico Mortgage Finance Authority (MFA) executive director Jay Czar and his senior team convene the agency's board annually for a retreat to report on progress implementing current strategy, explore new business opportunities, and assess demographic and political trends in the state and nationally that bear on the agency's direction. The opportunity to join this year's meeting was too good to pass up and a learning experience on several levels.
We heard an especially rich set of presentations from MFA partners working in Native American and other rural areas. One in 10 New Mexicans is Native American — the second highest percentage in the country, after Alaska — and more than 30 percent of the state's residents live in largely rural areas, according to an analysis by MFA's Monica Abeita and Laura Chavez.
We heard how delivering affordable housing solutions in remote, historically underserved areas often characterized by low incomes and high rates of poverty requires innovation at every turn: design (Pueblo of Acoma Housing Authority's newest development integrates open and community space based on the original settlement), construction (San Felipe Pueblo Housing Authority uses Pueblo-based work crews to cut costs), and financing.
On the latter, New Mexico MFA has also shown that traditional tools of affordable housing finance are viable in Native American communities, including Housing Credits and homeownership mortgage lending. A recently revised comprehensive guide to homeownership programs on tribal lands produced by Enterprise Community Partners in collaboration with the agency makes this critical point: "While federal and tribal resource dollars may be able to build some housing, the demand for affordable homeownership will never be met without the infusion of private financing into tribal communities in the form of mortgage loans."
There is no denying that Native American households and communities face some of the most acute affordable housing needs in the country. The first-ever national survey of American Indian and Alaska Native (AIAN) households in tribal areas, published by HUD last year, found that "housing conditions are substantially worse among AIAN households than among all U.S. households, with overcrowding in tribal areas being especially severe."
Housing challenges persist for Native Americans outside tribal lands as well. A companion HUD study, also released in 2017, noted that in urban areas Native Americans "on average occupy worse housing." The researchers "found very few providers specialized to serve Native Americans and did not find any funding sources dedicated to supporting AIAN housing services in off-reservation" metro areas.
Discrimination is a major part of the problem. A 2003 study by the Urban Institute for HUD found that Native Americans in the metropolitan areas of New Mexico, Montana, and Minnesota "consistently receive less favorable treatment than similarly qualified whites when inquiring about the same advertised rental unit" and were more likely to experience discrimination than African Americans, Hispanics, or Asians.
HUD's release this week of an Advanced Notice of Proposed Rulemaking seeking comments on potential revisions to its regulations for Affirmatively Furthering Fair Housing, discussed more below, is an enormously important opportunity to ensure states and localities can do their part most effectively in completing what Fair Housing Act co-sponsor former Vice President Walter Mondale has appropriately called "unfinished business."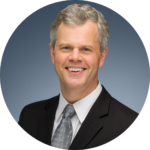 Stockton Williams | Executive Director
---
In This Issue
Edwin King Testifies at House Financial Services Subcommittee Field Hearing
On August 16, the House Financial Services Subcommittee on Housing and Insurance held a field hearing entitled, "The Role of Federal Housing and Community Development Programs to Support Opioid and Substance Use Disorder Treatment and Recovery" in Lexington, Kentucky. Edwin King, Executive Director and CEO of the Kentucky Housing Corporation (KHC), joined six other local witnesses to testify about their experiences surrounding substance-abuse treatment and to explore modifications to existing federal programs to facilitate this work. King highlighted KHC's Recovery Kentucky program,  discussed the need to adequately fund the HOME Investment Partnerships Program and Section 8 Housing Choice Vouchers, and proposed several regulatory changes to improve the effectiveness of these and other federal programs. Following recent House passage of the Transitional Housing for Recovery in Viable Environments Demonstration Program (THRIVE) Act (HR 5735), Subcommittee Chairman Sean Duffy (R-WI) led the hearing, with THRIVE Act sponsors Representative Andy Barr (R-KY) and Representative Brett Guthrie (R-KY) also attending.
Housing Credit Legislation Continues Cosponsorship Gains Thanks to Tennessee Progress
It may be the August Congressional recess, but cosponsorship momentum continues for the Affordable Housing Credit Improvement Act (H.R. 1661). Just this week, two Tennessee House members cosponsored the legislation — Representatives John Duncan (R-TN) and Phil Roe (R-TN) — bringing our total to 162 House members. Congratulations to Tennessee HDA Executive Director Ralph Perrey and his team for their advocacy work. NCSHA is continuing the press for cosponsors over the recess, taking advantage of the down time many staff have while their bosses are in their home districts to educate them on the details of the bill. We encourage you to similarly use the recess to raise the importance of this legislation with your members while they are home. Increasing our cosponsorship numbers is the best way to position the bill for potential action later this year if Congress is able to move tax legislation, most likely after the election. Reach out to NCSHA's Jennifer Schwartz if you need help or to update her on your efforts.
NCSHA Recommends Clarification to HUD Disparate Impact Rule
On August 16, NCSHA submitted comments to HUD on the agency's 2013 Disparate Impact Final Rule, which implements the Fair Housing Act's discriminatory effects standard. HUD had requested public comments on the rule because it is considering modifying it in light of the Supreme Court's 2015 decision in Texas Department of Housing and Community Affairs vs. Inclusive Communities Project, Inc. In Texas DHCA vs. ICP, the Court found that disparate impact claims are cognizable under the Fair Housing Act. However, the majority opinion provides greater context on the standard that those claims must meet to be successful in litigation. NCSHA's letter encourages HUD to modify the Disparate Impact Rule to ensure that plaintiffs must demonstrate a robust causality between the challenged policy or policies and the disparity and to clarify that policies should be considered legally justified if they are not artificial, arbitrary, and unnecessary. The clarifications NCSHA suggests would ensure greater consistency between the Disparate Impact Rule and the Court's decision in this case.
NCSHA and State HFA Events
August 21 – 22 | Oklahoma State Housing Conference
Garth Rieman will participate in this event.
September 5 – 7 | Housing Iowa Conference
Jennifer Schwartz will participate in this event.
September 6 | Delaware 2018 Governor's Conference on Housing
Stockton Williams will participate in this event.
September 12 – 14 | New Mexico Housing Summit
Stockton Williams will participate in this event.
September 14 | Discounted Early Registration Deadline for the 2018 Annual Conference & Showplace
September

 

17 | Midwest Housing Collaborative Meeting
NCSHA will participate in this event.
October 1 – 2 | Southeast States Regional Roundtable
Jim Tassos will participate in this event.
October 2 – 4 | Housing Washington Conference
Jennifer Schwartz will participate in this event.
October 4 | New Hampshire Housing and the Economy Conference
Stockton Williams will participate in this event.
Stockton Williams will participate in this event
Jennifer Schwartz will participate in this event.
October 13 – 16 | 2018 Annual Conference & Showplace | Austin, TX
October 24 – 25 | North Carolina Affordable Housing Conference
Stockton Williams will participate in this event.
October 24 – 25 | Affordable Housing Investors Council – Affordable Housing Summit
Jim Tassos will participate in this event.
Legislative and Regulatory Activity