VHFA Awards Federal Tax Credits for Future Construction of Affordable Apartments Statewide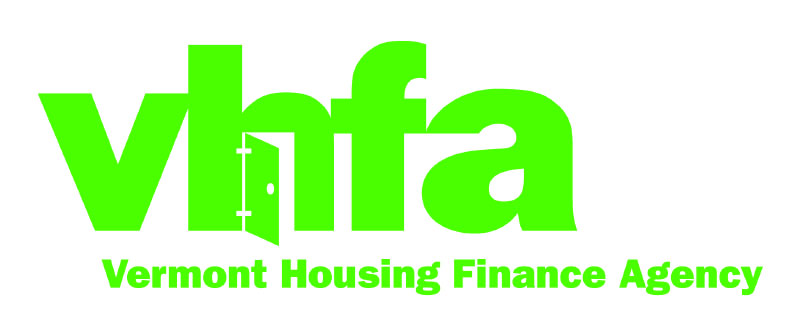 BURLINGTON, VT — The Vermont Housing Finance Agency (VHFA) Board of Commissioners announced yesterday that its annual allocation of federal housing tax credits will support the development of 130 permanently affordable apartments in five communities across the state.
"Despite the unique circumstances caused by the coronavirus outbreak, it was very important for VHFA to move ahead with the tax credit allocation," remarked VHFA Executive Director Maura Collins. "The economic disruption that will likely result from this unprecedented event makes increasing affordable housing available for low-income Vermonters more important than ever. To that end, VHFA will help ensure that when Vermont's development industry is fully operational again our partners will have the resources needed to move projects forward."
Housing tax credits are the single largest source of funding for the development of affordable rental housing in Vermont. The tax credits are expected to yield an estimated $24 million in total upfront equity, which will cover an average of 62% percent of the total development costs for the upcoming projects.
For the second year in a row, every project sponsor will reserve at least 25 percent of the new tax credit apartments for homeless or-risk Vermont households, paired with supportive services offered through local providers to help them succeed.
Projects receiving federal tax credits include Bellows Falls Garage, developed by Windham & Windsor Housing Trust. The project will rehabilitate a dilapidated downtown Bellows Falls property to create a 26-unit apartment building and a small commercial space. Twenty apartments will be reserved for low and moderate income households, with five set aside for homeless households. The new building will meet or exceed Efficiency Vermont High Performance standards.
At 223 East Allen Street in Winooski, Summit Properties will develop 33 affordable apartments in a 46-unit mixed income building. As part of the project, Summit will also add nine apartments for homeless households to its portfolio, including four in the new building. The building will also contain a small commercial space suitable for a café. This project responds to the increasing need for smaller affordable apartments for one and two person households in Chittenden County, with easy access to jobs, transportation, and other amenities.
Red Clover Commons II is a joint project of Brattleboro Housing Partnerships and Housing Vermont. The new building will include 18 apartments for seniors and disabled households adjacent to existing senior housing in Brattleboro. Red Clover Commons is the final phase of a major relocation effort that began after Tropical Storm Irene severely flooded 80 apartments at Melrose Terrace, a public housing project in West Brattleboro. The new building will include apartments for homeless and at-risk households, and all residents will have access to SASH (Support and Services at Home), a care-coordination program that helps residents live safely, comfortably and independently.
At Lincoln Place in downtown Rutland, Housing Trust of Rutland County will renovate the former Immaculate Heart of Mary School to create a 19-apartment building. All apartments will serve very low income households, and each will be paired with a voucher to ensure that tenants pay no more than 30 percent of their income towards rent. In addition, 10 of the apartments are reserved for formerly homeless households, with supportive services available on-site to all residents.
In Hartford, Wentworth Community Housing Phase II will offer 21 apartments in two different mixed income buildings, four of which will be reserved for homeless households. A 17-unit building will be constructed on an existing site in White River Junction, adjacent to another affordable apartment building completed in June 2019. The second building will be built in the village of Wilder and contain 4 apartments. Twin Pines Housing and Housing Vermont are the project sponsors.
In addition to the housing credits and loans awarded by VHFA, other funding sources for these developments include grants and loans from the Vermont Housing and Conservation Board, the federal HOME program, the Federal Home Loan Bank's Affordable Housing Program, the National Housing Trust Fund, NeighborWorks and the Vermont Community Development Program.
VHFA will review applications for permanent and construction loans at an upcoming board meeting in May. At that time, the Agency will also award federal bond tax credits and state housing tax credits loans to additional projects. These tax credit sources are commonly used for rehabilitation and renovation of existing affordable housing.
VHFA is a non-profit agency created in 1974 by the Vermont Legislature to finance and promote affordable housing opportunities for low- and moderate-income Vermonters. Since its inception, the Agency has helped approximately 29,000 Vermont households with affordable mortgages and financed the development of approximately 8,800 affordable rental apartments.