Ten Downtown Development District Rebate Projects Announced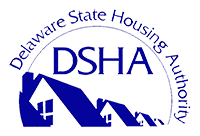 $4.3 million in rebates will leverage $53 million in economic investment
LAUREL, DE – Ten downtown revitalization projects in Laurel, Georgetown, Dover and Wilmington have been selected for Delaware's Downtown Development District Program rebates, with $4.3 million in rebates leveraging $53 million in total investment, Governor John Carney and the Delaware State Housing Authority announced Monday.
The DDD rebate program is a strong catalyst for private investment in Delaware's downtowns, with $21 million in rebates issued or allocated having leveraged $371 million in total investment in eight districts over the last three years.
"Downtown revitalization is a centerpiece of our commitment to reinvesting in Delaware and making our communities stronger," said Governor John Carney. "A small amount of state funding has leveraged hundreds of millions of dollars in private investment, making these partnerships among the best in our state. These investments are a vital tool in our economic development toolbox, and will have a long-term impact rippling out into surrounding neighborhoods."
The Administration's proposed budget for fiscal year 2019 includes $8.5 million for the DDD program, enabling the investments to continue across the state.
"We are pleased to support new projects that are creating homes, renovating empty buildings, leading to new construction, and bringing businesses and jobs to our downtowns," said Anas Ben Addi, director of the Delaware State Housing Authority. "Community development is central to our mission, and we are encouraged by the continued strong interest in the Downtown Development District rebates in all eight districts."
DSHA also announced the launch of the DDD StoryMap, an online tool developed with the University of Delaware that showcases projects in all eight districts. A link to the StoryMap is online at destatehousing.com/ddd.
Investments eligible for Downtown Development District rebate funds include capital investments on rehabilitation, expansion or new construction for commercial, industrial, residential or mixed-use buildings within the district boundaries. Rebates are issued after the project is completed. Qualified applicants include property owners, tenants, for-profit developers, nonprofit organizations, businesses and homeowners.
A new funding round will be announced later this spring for large projects in each of the districts. Small projects – investments of between $15,000 and $250,000 – are accepted on a rolling basis throughout the year contingent upon funding.
The 10 projects selected for rebates in this round include:
Constructing 10 units (five duplexes) in the second phase of the townhome community of Villas on Broad Creek in Laurel.
Expanding and rehabbing a building on East Laurel Street in Georgetown to include a laundry facility, coffee shop, beauty salon, apartments and office space.
Building a 20,000-square-foot medical and professional office building in Dover.
Renovation or redevelopment of four projects along Wilmington's Market Street corridor:

Renovating the bar inside the Queen Theatre;
Redeveloping a vacant building into a hotel and restaurant; and
Converting an office building into mixed-use retail and residential space.
Redeveloping a building into a restaurant and apartments.

Redeveloping a church building on Lombard Street in Wilmington into an employment training center, fresh produce retail operation, office space, and multipurpose community space.
Redeveloping a building on North West Street in Wilmington into a commercial laundry and office space.
Redeveloping a former cabinet manufacturer on North Church Street in Wilmington to house a church sanctuary, offices, classroom space and community center.
About Delaware Housing
The Delaware State Housing Authority was created in 1968 as a public corporation in the Delaware State Department of Housing. DSHA has the power to make loans and grants to both for-profit and non-profit housing sponsors; to make loans to mortgage lenders and require that they use the proceeds to make new residential mortgage loans; to apply for and receive subsidies from the federal government and other sources; and to issue its own bonds and notes. DSHA is unique in that it is also serves as a Public Housing Authority and acts as a Community Development and Planning Agency. As a Public Housing Authority, DSHA receives funding from HUD to build, own and operate public housing in Kent and Sussex counties, two of Delaware's three counties. Learn more at www.destatehousing.com.
Media Contact:
Dan Shortridge
302-739-0271, DanS@destatehousing.com