May yer Thao Brings Workforce Housing Focus to Role at WHEDA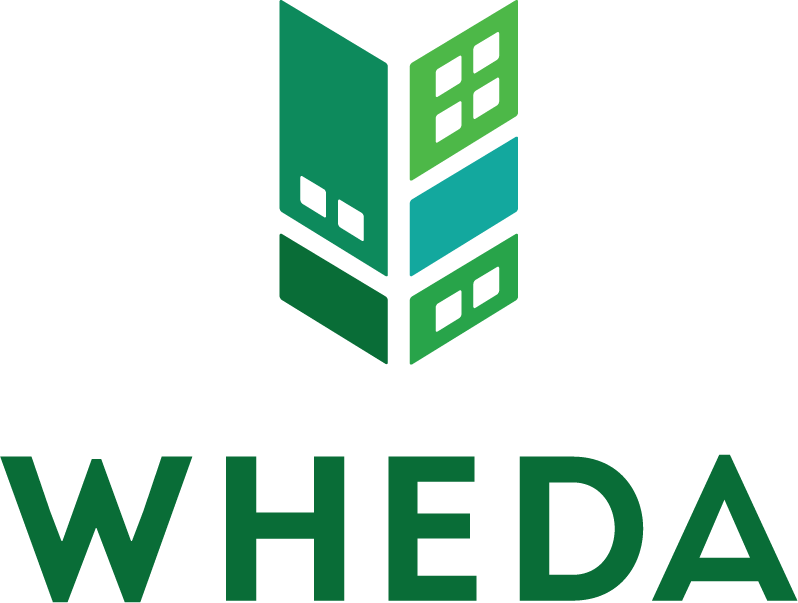 As the first member of her Hmong refugee family to be born in the U.S., May yer Thao (pronounced "mine-za") knows that safe, affordable workforce housing made a difference while she was growing up.
Today, those early experiences motivate her as Assistant Deputy Director of the Wisconsin Housing and Economic Development Authority (WHEDA) to pursue greater housing opportunities for others working and living in rural and underserved communities.
Thao was born while her family lived in a small shack and worked the fields of a large farm in Merced, Calif. After a few years, her family moved to a public housing project in St. Paul, Minn., where continued hard work and determination ultimately created the opportunity for home ownership.
In her previous role as executive director of the Hmong Wisconsin Chamber of Commerce, she gained statewide recognition for her efforts to help Hmong and Asian American community members launch and scale up businesses statewide. Thao opened the chamber's first satellite office in Wausau and leveraged some $10 million in community financing for Hmong and other Asian American community entrepreneurs. At the recent Wisconsin Economic Development Corp. Marketplace event promoting diversity in procurement practices, she was honored with the community economic development award.
Following is an edited interview with Thao, highlighting her experiences, her priorities with WHEDA and her views on how access to safe, affordable workforce housing opens doors to personal achievement and economic opportunity.
Q: Describe how your experiences with housing shaped your childhood.
A: My family came to the U.S. in 1976 through sponsors in Webster, South Dakota. At the time, the U.S. didn't really have the experience to locate refugees very intentionally and a lot of Hmong refugees were scattered around the U.S., separated from families and clans. My family might have been the only Hmong family in South Dakota at that time for all they knew.
Within six months of landing in the U.S., my mom reconnected with her sister, who had been relocated to Merced, Calif. So our family moved from South Dakota to Merced and the families lived together in a little shack on a plantation, working the fields in Merced. I was born in Merced, the first member of my family to be born in the U.S. and my family lived there for a couple of years.
My dad's family then made it to the U.S. in the late '70s, and we moved from California to St. Paul, Minn., to be with my dad's family. That's where we were raised. During the late 1970s and early 1980s, we lived in public housing as did our family and friends.
We faced a lot of racism in the projects and around town. But Hmong families are very resilient, and we helped each other through life in the projects. Eventually, we got out of the projects and it still amazes me what a wonderful housing program St. Paul had. Folks in poverty could move out of the projects and into single family homes with rents at very affordable rates.
There were nine of us kids, but both my parents worked, and we had a decent home with five bedrooms. It was a rare opportunity and an incredible program that helped us avoid some of the negative experiences of those who remained in the projects. Ultimately, my mom was able to acquire the home we had been renting from the city.
Q: How did access to affordable workforce housing change your aspirations?
A: We had a stable home to live in and it was a very well-maintained home. It wasn't a place where the roof was falling down. We were fortunate in that we were in a safe neighborhood and I think about that a lot.
On a personal level, having non-Hmong friends who were more privileged – and granted, these weren't extremely affluent families – but they were middle class and they had so much more than my family could ever imagine. That exposure on a personal level meant being included, going up to their family cabins up north, things like that. It was that exposure that builds resilience. It builds that ability to dream, to know that there's more out there.
I think what it also did, and I think I could say this on behalf of all my siblings, is that it pushed us to work harder, to know that we could get there too. It also led us to make the most of the educational opportunities we had.
Q: How did your work as executive director of the Hmong Wisconsin Chamber of Commerce prepare you for your role at WHEDA
A: I was at the Hmong chamber for five and a half years and my background is in grants administration. It's very much in my DNA to be a good steward of resources. The Hmong chamber is an economic development organization and I was the sole staff for a year and a half before bringing in resources that allowed expansion of the team to three and finally to seven working statewide.
The work involved getting our name out there, getting our brand out there so people were aware of the impact we were trying to make through economic development efforts. The need for support was strong everywhere so we had to focus on programs that would advance the mission, which is to provide financial resources and technical assistance to business and community development activities that improve economic opportunities in low-income and underserved communities
The Hmong chamber is a statewide organization and I had the opportunity to travel around the state and visit a number of rural communities. That's one of the things that really excites me about the opportunity at WHEDA – it's really important for us to understand what the needs are and how we can address those needs with sustainable solutions. We want to focus on what makes sense for these communities, for the local employers and for the people in the workforce. We want to make sure we're using our resources as good stewards in a way that maximizes the benefits.
People are looking to WHEDA as an organization that can help facilitate solutions and put dreams and aspirations in motion. People aren't turning to WHEDA for a handout – they want us to provide some kind of structure to facilitate relationships, to connect people with opportunities. Beyond housing, this is where our business financing comes in.
For me, the "why" behind my work is that I want to see people and the communities in which they live and work lifted up through affordable housing and economic development.
ABOUT WHEDA
For over 45 years, WHEDA, as an independent state authority, has provided low-cost financing for housing and small business development in Wisconsin. Since 1972, WHEDA has financed more than 75,000 affordable rental units, helped more than 130,000 families purchase a home and made more than 29,000 small business and agricultural loan guarantees. For more information on WHEDA programs, visit wheda.com or call 800-334-6873.