Jacob Sipe of IHCDA Presented with the William A. Crawford Public Service Award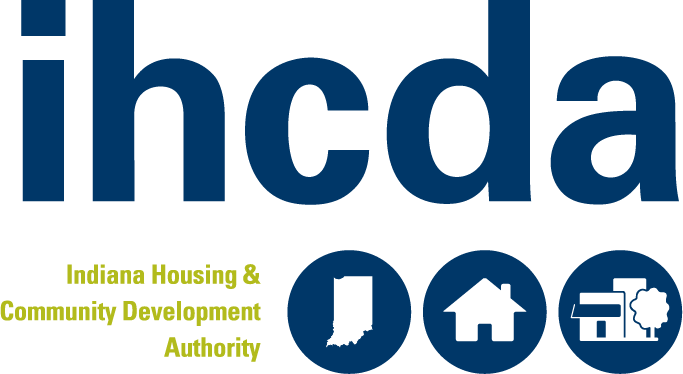 INDIANAPOLIS, IN –The Indiana Housing and Community Development Authority's (IHCDA) Executive Director Jacob Sipe was presented earlier this week with the William A. Crawford Public Service Award by the Coalition for Homelessness Intervention and Prevention (CHIP). The award, which is named in honor of State Representative Bill Crawford, a public servant dedicated to advocating for those experiencing homelessness in Indianapolis, was presented at the Annual CHIP Celebration for his efforts in passing legislation on the Housing Trust Fund (HTF).
"CHIP is recognizing Jake for his leadership of IHCDA, as they helped educate and advocate on the HTF legislation on a statewide level," said Alan Witchey, Executive Director of CHIP. "Thanks to IHCDA's collaboration, we made positive change to secure more resources for those experiencing homelessness in Indianapolis."
Due to the collaborative nature of getting the HTF legislation passed, several other members were recognized along with Sipe by CHIP. They include: Chris Becker, Kate Sweeney Bell, Jeff Bennett, Camille Blunt, President Maggie A. Lewis, Rep. Justin Moed, D. William Moreau, Jr., Mathew W. Norris, Councillor Vop Osili, and Rep. Dennis J. Zent.
The HTF is an affordable housing production program that complements existing federal, state, and local efforts to increase and preserve the supply of decent, safe and sanitary affordable housing for extremely low- and very low-income households, including homeless families. Through new legislation introduced last session, the funding will be increased by about $500,000. This nearly doubles the current level of funding.
"I couldn't be more proud of Jake and his team and their efforts to collaboratively and creatively identify new avenues to provide safe, decent and affordable housing in our state," said Lt. Governor Suzanne Crouch. "We will continue to use the HTF to increase the supply of housing for our most vulnerable Hoosiers."
Jake Sipe has devoted the past seventeen years to serving the needs of families and individuals with low to moderate incomes in Indiana. Jake joined IHCDA in September 1999. He learned the ropes and advanced into positions of greater responsibility. In July of 2012, Jake was named Interim Executive Director and was appointed Executive Director in January 2013.
In his time as Executive Director, IHCDA has undergone a major transformation through Continuous Improvement. This effort, which focuses on empowering staff to identify and solve problems both small and large, has led to the creation of new, forward thinking initiatives and programs like My Community, My Vision (MCMV), Placemaking Indiana, Moving Forward and Ramp Up Indiana. Each of these programs have garnered national acclaim for their innovation, effectiveness and government service.
About IHCDA
IHCDA, chaired by Lt. Governor Suzanne Crouch, provides housing opportunities, promotes self-sufficiency and strengthens communities in order to build an Indiana with a sustainable quality of life for all Hoosiers in the community of their choice. For more information, visit www.ihcda.in.gov or www.in.gov/myihcda.
Media Contact
Brad Meadows
Marketing and Communications Director
Indiana Housing and Community Development Authority
brmeadows@ihcda.in.gov
(317) 234-1745