U.S. Faces Growing Rental Affordability Challenges According to New Harvard Report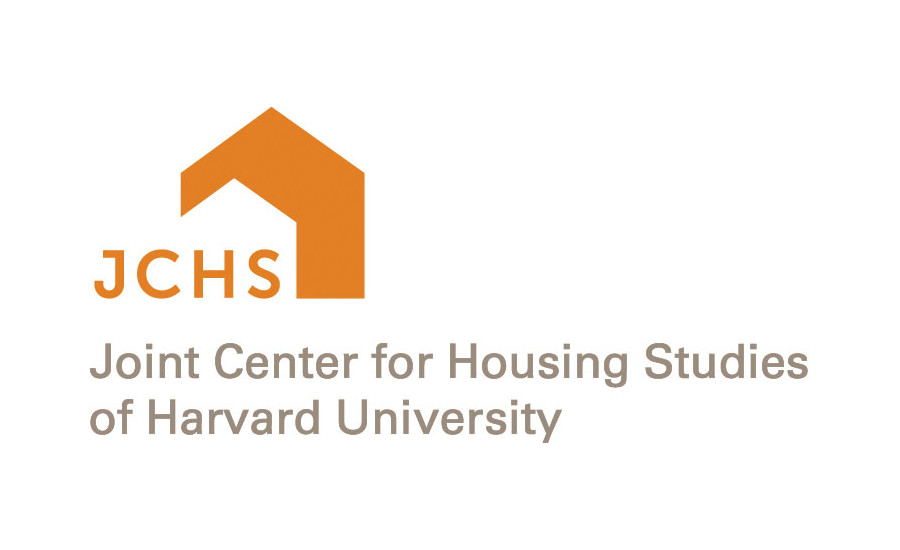 On January 31, Harvard University's Joint Center for Housing Studies (JCHS) released its 2020 edition of "America's Rental Housing" report. The new report shows that, despite slowing demand and the continued strength of new construction, rental markets in the United States remain extremely tight. According to JCHS, vacancy rates are the lowest in decades, the number and share of cost-burdened renters are again on the rise, and the number of people experiencing homelessness is also increasing. These conditions mark significant market changes since the Great Recession, including an influx of higher-income households, constraints on new supply, and substantial losses of low-cost rental units.
JCHS hosted its report release at the Federal Reserve Bank of Minneapolis, with remarks by Minnesota Lieutenant Governor Peggy Flanagan, Minneapolis Mayor Jacob Frey, Minneapolis Federal Reserve President and CEO Neel Kashkari, and MacArthur Foundation's Mijo Vodopic. JCHS's release also featured a panel discussion about the report and how public and private partners are working together to provide affordable rental housing. Minnesota Housing Commissioner Jennifer Ho participated on this panel, alongside Tony Barranco from Ryan Companies, Conor Dougherty from the New York Times, Chris Herbert from JCHS, and Deidre Schmidt from CommonBond Communities.
New Construction Focuses on Higher End of Market
According to the report, households with incomes at or above $75,000 accounted for more than three-quarters of the growth in renters (3.2 million) from 2010 to 2018. The report also found that new construction continues to target the high end of the market, with the median monthly rent for units completed in 2018 at over $1,600 (78 percent higher than the $900 median contract rent for all units in 2018). JCHS argues that, while these higher rents may be partly explained by the growth in demand from higher-income renters, the rising cost of housing development is also clearly responsible. As shown in the figure below, the price of vacant land doubled between 2012 and 2019, and the rise in construction costs well outpaced inflation as measured by the Consumer Price Index.
Fewer Affordable Options for Lower-Income Households
The JCHS report finds the U.S. rental market remains extremely tight, with vacancy rates at the lowest level since the mid-1980s and rents continuing their climb for the seventh year straight. The report also sounds the alarm about the substantial loss of low-cost unsubsidized rental units. The number of units renting for less than $600 a month fell by 2.4 million between 2000 and 2017, reducing the low-cost share of the national rental stock from 37 percent to 25 percent. These large declines in the stock of low-cost units continue to restrict the supply of affordable housing across the country.
The country is also at risk of losing some of its subsidized affordable housing stock. According to JCHS tabulations of the National Housing Preservation Database (created by the Public and Affordable Housing Research Corporation and the National Low Income Housing Coalition), the affordability restrictions on 935,000 subsidized rentals could expire by 2030. This includes 529,000 Low Income Housing Tax Credit (Housing Credit) and 266,000 project-based Section 8 units. In five states — Montana, North Dakota, Oregon, South Dakota, and Wisconsin — contracts could expire on more than a quarter of subsidized units with end dates. These projected losses far surpass losses in recent years, which the report estimates at less than 50,000 from 2014–2018.
Cost-Burdened Households on the Rise Again
After three years of modest declines, the number of renters who are cost-burdened (paying at least 30 percent of income for housing and utilities) edged up in 2018. According to JCHS, one in four renters is severely cost-burdened, spending more than half of their income on rent.
The report also finds that this cost burden is rising among middle-income households, jumping 5.4 percentage points between 2011 and 2018, and that this rise is increasingly common in large metropolitan areas.
The consequences of cost burden, however, are more dire for lower-income households. After paying rent, the median renter earning less than $15,000 in 2018 had just $410 left on average each month to cover all other necessities, including food and medical care. These households have no ability to absorb a financial shock, teetering on the edge of homelessness.
According to the 2017 American Housing Survey, 1.9 percent of renters — including 1.4 million adults and 810,500 children — reported being threatened with eviction over the previous three months. The share is especially high among renters making less than $30,000, and particularly among black households. Eviction can ultimately end in homelessness, and JCHS's report finds that, after falling for six straight years, the number of people experiencing homelessness nationwide grew in 2016–2018 to 552,830.
JCHS also found that 8.1 million renter households do not have the financial resources to evacuate their homes if a disaster strikes.
Federal Investments Not Keeping Pace with Need; States Increasing Efforts
Federal funding for affordable rental housing has not kept pace with the need. According to HUD's latest data (cited in the report), the mismatch between supply and demand left 8.3 million very low-income renters with severe cost burdens and/or living in housing with serious deficiencies.
The report also explains, while Congress provided a modest funding increase to federal rental assistance programs between 2014 and 2018, because the cost of assistance rose along with an increase in fair market rents during this time, the result was actually a slight drop (0.4 percent) in the number of households receiving that assistance.
State and local governments have tried to step in with various funding and regulatory tools to help produce and preserve affordable rental housing. According to the report, tax-exempt bond issuances for affordable multifamily housing have risen dramatically, averaging $2.4 billion annually in 2017 and 2018. State agencies, including HFAs, accounted for about half of total issuances in 2018.
Even with these state and local responses, more must be done to address the affordable rental housing crisis. The report highlights several private-sector initiatives but argues these are not an adequate-enough response. Instead, JCHS concludes that only the federal government has the scope and resources to provide housing assistance at a scale appropriate to address the need.