Treasury Proposes Substantial Revisions to CRA Regulations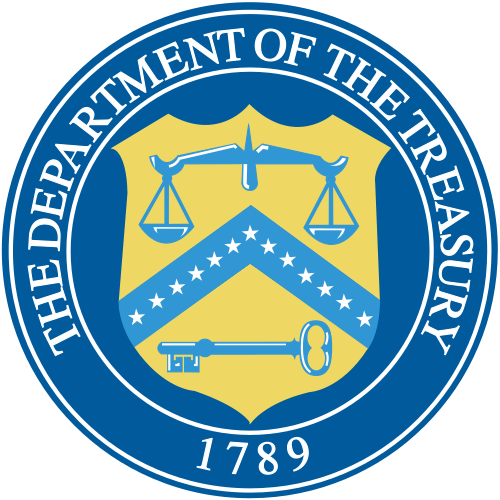 The U.S. Treasury Department yesterday released a memorandum to federal banking regulators—the Federal Deposit Insurance Corporation (FDIC), the Office of the Comptroller of the Currency (OCC), and the Federal Reserve—recommending changes to their Community Reinvestment Act (CRA) regulations. The regulators are each expected to issue notices responding to the recommendations in the near future.
The memorandum is the culmination of a review Treasury began last July to assess how the CRA could be modernized to reflect developments in the banking industry and allow banks to better assist the communities they serve. The department solicited feedback from close to 100 stakeholders, including lenders and consumer advocates, as part of the review.
The bulk of Treasury's recommendations for improving CRA focus on four subject areas:
Assessment Areas
Current CRA regulations require that banks identify one or more assessment areas within which a bank's regulator determines whether the bank has met the lending needs of its community and thus its obligations under CRA. Under the current definition, most banks' assessment areas are limited to those communities in which the bank has a physical presence (main office, branches, and automated teller machines) and surrounding communities in which the bank has originated or purchased a substantial portion of loans.
The memorandum notes that the proliferation of interstate banking and increasing use of electronic banking mean that this approach may exclude many of the communities banks are actually serving. Treasury recommends that banking regulators update their guidance to allow banks to include in their assessment areas communities that are outside the physical area within which the bank accepts customer deposits.
Examination Clarity
The memo argues that banking regulators have not provided enough clarity on how banks will be examined for CRA compliance, and that the criteria the regulators publish are too subjective. Treasury recommends that the agencies reform their evaluation criteria and processes so they include more objective and measurable standards. The memo also suggests that the regulators establish clearer standards that will allow banks to determine ahead of time whether certain investments will be eligible for CRA credit and to consider expanding the types of investments that receive such credit.
Examination Process
Noting that each CRA regulator has a different CRA examination schedule, the memo proposes that the regulators adopt a standardized timeline. Treasury said that it is also supportive of any changes, statutory or otherwise, needed to curb delays in the examination process.
Bank Performance
Among other changes, the memo suggests that regulators adopt uniform guidance for determining whether a bank's CRA rating should be lowered when the bank is found to have violated federal consumer protection law, and that CRA performance evaluations not be delayed due to pending consumer protection law investigations. Treasury also recommends that the Federal Reserve and FDIC adopt guidance implemented last year by the OCC that makes it clear that a less-than-satisfactory CRA rating does not itself guarantee that regulators will deny a bank's application to open a new branch. The memo also proposes that regulators rescind the requirement that banks keep a physical, publicly available file of their CRA activities in their main office and at least one branch in each state in which they operate. Instead, banks would only have to store the file on a publicly accessible page on their website.
The memo includes several suggestions outside of the four main areas. It calls on regulators to allow banks to receive CRA credit for community development loans for each year they hold the loan. Banks currently receive credit only for the year such loans originated, but receive credit for qualified equity investments for each year it holds the investment on its books. Treasury also encourages regulators to examine the impact that federal capital requirements have on larger banks' CRA investments. The memo suggests that these standards may be prompting large banks to favor Housing Credit and New Markets Tax Credit investments over other investments because they come with smaller loss projections.
NCSHA will closely review Treasury's memo and any regulatory action undertaken by FDIC, OCC, and the Federal Reserve to determine how they will impact HFAs and affordable housing investments. Please email Greg Zagorski with any thoughts you would like NCSHA to consider.