Treasury Announces Allocation of $1 Billion in Hardest Hit Funding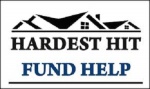 The U.S. Treasury Department announced today its final allocation of new funding for the Hardest Hit Fund program (HHF). Thirteen HFAs participating in HHF will receive a combined $1 billion in additional funding to support homeowner assistance and neighborhood stabilization programs. Treasury also released a FAQs document on the new funding allocations.
The funding announced today is the second phase of Treasury's process to allocate the additional $2 billion in funding Congress authorized for HHF in the Consolidated Appropriations Act for FY 2016. Treasury divvyed up the first $1 billion of the new funding among 18 eligible HFAs based on each state's population and the amount of its initial HHF allocation that it has already obligated. Treasury determined the second phase of allocations through a competitive process in which applying HFAs were required to demonstrate: (i) their need for additional funding; (ii) a clear and reasonable plan of action for meeting the goals of their HHF funded programs; and (iii) their ability to utilize all funding (existing and requested amounts) by December 31, 2020. As Congress directed, eligibility for the new funds was restricted to the 19 states Treasury previously selected for participation in HHF.
Those HFAs receiving these additional HHF funds (Phase I or II allocations) have until December 31, 2020 to use them. The new HHF funding is also subject to "use or lose" provisions that require HFAs that have not allocated a certain percentage of their Phase 1 and Phase 2 HHF allocations by certain dates to send a percentage of their allocations back to Treasury. Treasury will redistribute any returned funds to other HFAs participating in the program.
Through the end 2015, HFAs had disbursed $4.7 billion in HHF funding to provide assistance to nearly 250,000 homeowners and to help remove around 7,000 properties in blighted neighborhoods.