Standard and Poor's Report Finds HFAs Financially Stable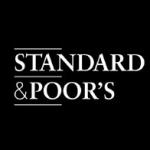 In a report released earlier this month, Standard and Poor's Rating Service (S&P) found that HFAs' financial ratios remained stable in fiscal year (FY) 2013 after two consecutive years of improvement.  As a result, S&P notes that it has made no adjustments to HFAs' issuer credit ratings since October 2013.  Of the 24 state HFAs that S&P rates, 20 of them have an "AA-" rating or higher.
S&P credits the rating stability among most HFAs to their ability to take advantage of alternative financing sources during difficult market conditions for tax-exempt Mortgage Revenue Bonds (MRBs).  The majority of HFAs have been able to offset the effects of the difficult bond market by utilizing alternative financing executions, including mortgage-backed securities (MBS) sales.  Although MBS sales limit some HFAs from earning a higher return on assets (ROA), the report acknowledges some benefits HFAs have experienced in the changing environment of origination funding, most notably increased equity.
The report states that equity as a percent of assets for HFAs has reached 22.78 percent, the highest level S&P ever recorded.  From 2011 to 2013, HFAs' equity as a percent of assets grew at the same rate as the previous 16 years (12.22 percent in 1996 to 17.95 percent in 2011).  S&P believes that by selling MBSs at a premium, HFAs have injected revenue into their portfolios immediately, as opposed to the steady stream of revenue created with MRBs.  This expedited revenue stream has led to more equity and smaller balance sheets, which helps explain the sharp rise in equity as a percent of assets.
S&P predicts that HFAs will continue to be profitable and improve their equity position over the course of the next few years, especially if low interest rates persist.  The report states that if interest rates return to the 5.5 percent mark for 30-year fixed-rate mortgages, HFAs will have a competitive advantage and be able to issue MRBs again. MRBs will create a higher net income and boost equity for HFAs but the larger balance sheets created by MRBs would also reduce the ratio of equity to assets.  S&P projects that interest rates will average around 5 percent in 2015.  Regardless of which way the market goes, S&P believes that, with their strong credit ratings, HFAs are well positioned to remain important providers of affordable housing.