President Signs Executive Order on Reducing Poverty by Promoting Opportunity and Economic Mobility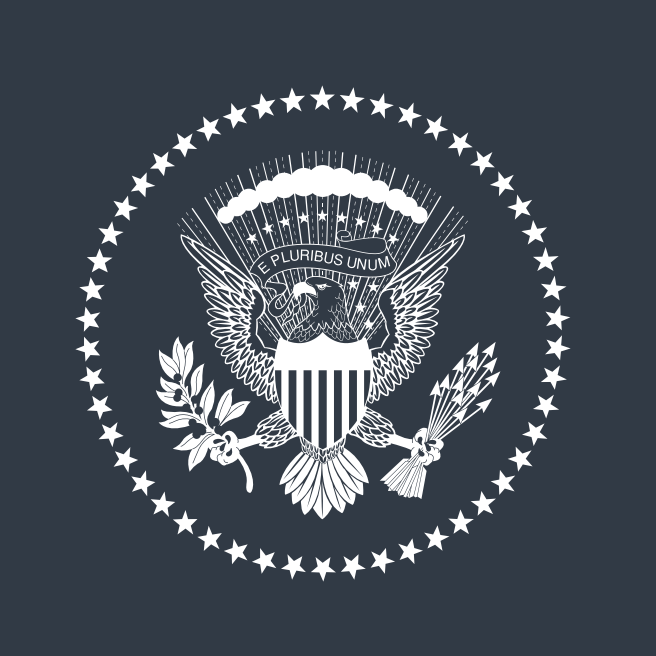 On April 10, President Trump signed an Executive Order titled "Reducing Poverty in America by Promoting Opportunity and Economic Mobility,"ordering several federal agencies, including HUD, to review their public assistance programs and propose new policies and regulations to enhance self-sufficiency and economic mobility. The Executive Order calls on agencies to strengthen work requirements, eliminate or consolidate federal programs that are duplicative or ineffective, and give states more flexibility in administering welfare programs.
The Executive Order asserts that many federal public assistance programs "designed to help families have instead delayed economic independence, perpetuated poverty, and weakened family bonds," and calls on the Federal Government to reform the welfare system "in order to increase self-sufficiency, well-being, and economic mobility." To accomplish this goal, the Executive Order requires the Secretaries of HUD, Treasury, Agriculture, Commerce, Labor, Education, Health and Human Services, Education, and Transportation to propose regulatory and policy changes that adhere to the following nine "Principles of Economic Mobility":
Improve employment outcomes and economic independence (including by strengthening existing work requirements for work-capable people and introducing new work requirements when legally permissible);
Promote strong social networks as a way of sustainably escaping poverty (including through work and marriage);
Address the challenges of populations that may particularly struggle to find and maintain employment (including single parents, formerly incarcerated individuals, the homeless, substance abusers, individuals with disabilities, and disconnected youth);
Balance flexibility and accountability both to ensure that State, local, and tribal governments, and other institutions, may tailor their public assistance programs to the unique needs of their communities and to ensure that welfare services and administering agencies can be held accountable for achieving outcomes;
Reduce the size of bureaucracy and streamline services to promote the effective use of resources;
Reserve benefits for people with low incomes and limited assets;
Reduce wasteful spending by consolidating or eliminating Federal programs that are duplicative or ineffective;
Create a system by which the Federal Government remains updated on State, local, and tribal successes and failures and facilitates access to that information so that other States and localities can benefit from it; and
Empower the private sector, as well as local communities, to develop and apply locally based solutions to poverty.
The Executive Order also urges agencies to establish metrics to assess whether their relevant public assistance programs "help individuals and families find employment, increase earnings, escape poverty, and avoid long-term dependence." Further, it encourages agencies to adopt policies to ensure that "only eligible persons receive benefits and enforce all relevant laws providing that aliens who are not otherwise qualified and eligible may not receive benefits."
To comply with this Executive Order, the named agencies must first review all regulations and guidance documents related to their public assistance program eligibility requirements to determine the extent to which these are consistent with the "Principles of Economic Mobility" outlined above. It also requires the agencies to review programs that have work requirements to ensure that enforcement of such requirements is consistent with federal law and the principles above, and programs that do not have work requirements to determine whether instituting and enforcing work requirements would be consistent with federal law and the principles above.
Within 90 days of the date of this order, and based on these reviews, the Order requires agencies to submit to the Director of the Office of the Management and Budget (OMB) and the Assistant to the President for Domestic Policy a list of recommended regulatory and policy changes to accomplish the principles outlined in this order. The agencies must then take steps to implement the recommended administrative actions, in consultation with the OMB Director and the Assistant to the President for Domestic Policy no later than 90 days from submitting their recommendations list.
The Executive Order also directs Secretaries to submit, within 90 days of the order, a report to the Director of OMB and Assistant to the President for Domestic Policy on how their respective agencies are complying with U.S.C. 1611(a), which provides that aliens who are not otherwise qualified, are not eligible for any Federal public benefits, and provide a list of programs they administer that are restricted to 8 U.S.C. 1611 and a list of those that are not.
HUD Secretary Carson on Twitter responded to the Executive Order, saying that HUD is "working hand in glove with public and private-sector partners to provide job opportunities" through the Section 3 and Moving to Work programs. He added that "housing assistance can mean more than simply putting a roof over someone's head. We can create avenues to employment and economic mobility, which is good those HUD serves and taxpayers."
My statement on @POTUS Executive Order to reduce poverty and promote economic mobility: pic.twitter.com/tRXvBAEnto

— Ben Carson (@SecretaryCarson) April 11, 2018
For more information, contact NCSHA's Althea Arnold.