MSRB Proposes Standards of Conduct for Municipal Bond Advisors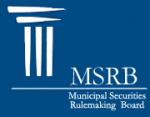 On January 9, the Municipal Securities Rulemaking Board (MSRB) released a proposed rule that would establish standards of conduct and qualifications for municipal advisors who provide advice to state and local government entities, including state HFAs.  MSRB's proposal follows a final rule released last September by the U.S. Securities and Exchange Commission (SEC) that set an official definition of "municipal advisor" and established a registration system for them.  The MSRB's proposed guidelines will apply to all individuals and entities that fall under the SEC's definition.
Under the proposed rule, municipal advisors would be subject to a strict fiduciary duty to their clients.  This would include what MSRB terms a "duty of care" and a "duty of loyalty."  A duty of care would require that municipal advisors exercise due care in fulfilling their advisor duties, possess the knowledge and experience needed to provide their clients with informed advice, and provide advice that fits their clients' stated needs.  The duty of loyalty would require municipal advisors "to deal honestly and with the utmost good faith with a municipal entity client and act in the client's best interests without regard to the financial or other interests of the municipal advisor."
In addition, the proposal would also require municipal advisors to disclose to their municipal entity clients all actual and potential conflicts of interest before they become the client's advisor.  Municipal advisors would also be prohibited from engaging in any other transaction with their clients in a principal capacity.
In a statement announcing the proposed rule, MSRB Executive Director Lynnette Kelly said that the rule will help "to protect state and local governments from the potentially costly consequences of relying on financial advice of municipal advisors that may lack sufficient expertise and accountability."  However, some have argued that the proposal's provision banning municipal advisors from acting as a principal in transactions will force many bank-affiliated municipal advisors to discontinue their advisory services.
MSRB will be accepting comments on the proposed rule until March 10.  Please send any comments or concerns on the rule to NCSHA's Greg Zagorski by February 21 as NCSHA considers whether to submit comments on behalf of all HFAs.
The agency also will be conducting as free webinar on the rule for industry stakeholders on February 6 at 3:00p.m. Eastern Time.