House Republicans Release Plan on Poverty, Opportunity, and Upward Mobility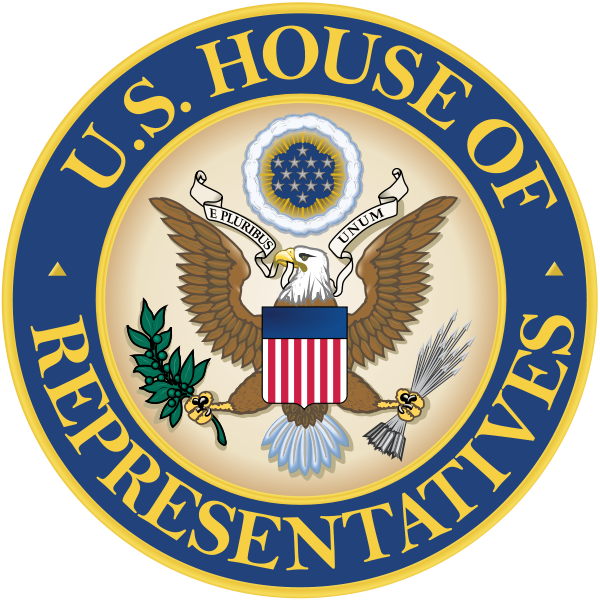 On June 7, House Speaker Paul Ryan (R-OH) released an anti-poverty plan from the Republican Task Force on Poverty, Opportunity, and Upward Mobility (Task Force). This set of proposals is part of a larger agenda entitled A Better Way: Our Vision for a Confident America that Ryan and other Republican leaders hope will provide a blueprint for what they can accomplish under a Republican president. Speaker Ryan is expected to roll out the rest of the agenda this month, with recommendations on taxes, health care, national security, regulatory reform, and Congress' constitutional authority.
The anti-poverty plan focuses primarily on reforming the federal welfare system, which the Task Force argues is ineffective and costly, helping Americans "cope with poverty" but not escape it. In general, the Task Force's proposals include expanding work requirements for those receiving federal welfare, food, or housing assistance; providing more flexibility for state and local governments to improve programs; fostering a holistic approach to fighting poverty by consolidating programs; demanding accountability through better metrics and fraud reduction; and encouraging public-private partnerships.
NCSHA's analysis of the Task Force's housing-related proposals follows.
Mandating Work Requirements
According to the Task Force, HUD programs lack requirements that encourage upward mobility, contributing "to rental assistance becoming more expensive and waiting lists growing larger each year as current recipients stay longer." The Task Force therefore proposes mandating work requirements for "work-capable" residents living in public housing and project-based Section 8 housing and people who have received a Housing Choice Voucher. Specifically, they recommend "aligning" housing benefits with the Temporary Assistance for Needy Families (TANF) program. Under the Task Force's proposal, work-capable residents would be expected to work or prepare to work by developing self-sufficiency plans with a TANF case worker.
The Task Force also recommends that local jurisdictions administering housing assistance establish the same rules for recipients as states mandate for TANF beneficiaries, such as work requirements, educational training, and time limits for benefits.
Promoting Individual Choice
The Task Force identifies the lack of individual choice in housing programs as a major obstacle to upward mobility and recommends enhancing the "portability" of housing vouchers to enable more families to move to areas with more jobs, better schools, and other opportunities. The Task Force also suggests reforming the "fragmented national system of over 3,000" Public Housing Authorities (PHAs) because many local PHAs are not incentivized to encourage portability out of their jurisdictions and some PHAs suffer from mismanagement and corruption. The Task Force proposes permitting non-profits "and other cost-effective service providers" to administer vouchers.
Finally, the Task Force recommends efforts to involve public housing residents more in the operation and management of their homes to "foster a culture of engagement in economic self-sufficiency."
Provide States Greater Flexibility
The Task Force argues that federal programs have largely failed because they have a one-size-fits-all approach. The report stresses the need to give states more flexibility to design and tailor programs with the help of local partners and nonprofits. The Task Force proposes allowing states to "test ways of repackaging welfare benefits to reward desired outcomes." In exchange for this flexibility, states would be required to pair each demonstration with an evaluation to determine its effectiveness. The plan lacks further policy specifics for this proposal, most notably whether federal funding streams would be combined into state block grants like Speaker Ryan proposed in a previous anti-poverty plan he developed while Chairman of the House Budget Committee.

Consolidate Redundant Programs
The Task Force is very concerned with what it sees as program overlap and duplication in federal welfare programs, citing "13 federal agencies running more than 80 federal programs that provide food, housing, health care, job training, education, energy assistance, and cash to low-income Americans." The Task Force recommends consolidating various programs in general terms throughout the plan and specifically proposes to consolidate the U.S. Department of Agriculture's Rural Housing Service rental assistance program and HUD's Housing Choice Voucher program since they have "almost identical goals."
Improving Metrics
The Task Force emphasizes that welfare programs should only be funded if they are proven to be effective through rigorous evaluation, believing taxpayer dollars have been wasted on programs that have not achieved their stated purpose. The Task Force makes several recommendations for funding programs based on evidence-based policymaking, including testing programs on a smaller scale and expanding them only if they prove effective; using a pay-for-success or social-impact financing model; redirecting program funding towards evaluations or data collection; and expanding the availability of data and information.
Over the next month, Speaker Ryan will release five more plans as part of A Better Way: Our Vision for a Confident America. NCSHA will report on the proposal dealing with tax reform when it is released, likely in about two weeks.