House Passes Legislation to Renew Flood Insurance Program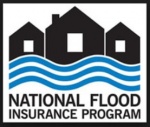 The U.S. House of Representatives yesterday passed legislation, the 21 Century Flood Reform Act, H.R. 2874, to reauthorize and reform the National Flood Insurance Program (NFIP). NFIP's authorization is set to expire on December 9.
As currently written, H.R. 2874 reflects a compromise negotiated between House Financial Services Committee Chair Jeb Hensarling (R-TX) and House Majority Whip Steve Scalise (R-LA). The compromise pares back a number of provisions contained in the original bill that would have reduced benefits and/or rescinded NFIP coverage for certain policyholders and properties. Scalise and other Republican lawmakers representing districts that have experienced flooding as a result of recent hurricanes were concerned that the original bill would increase costs and make flood coverage unavailable for some of their constituents.
H.R 2874 passed the House via a largely party-line vote of 237-189. All but 14 Republicans supported the bill. Republicans voting in opposition mainly represent coastal states recently impacted by hurricanes, including Florida, Louisiana, New York and New Jersey. During debate on the House floor, several of these Republicans expressed concerned that the bill would impose steep NFIP premium increases on their constituents. Many Democrats echoed these concerns, though 15 Democrats did vote to support the legislation.
In addition to reauthorizing NFIP for five years, H.R. 2874 tightens some of NFIP's coverage standards in an attempt to improve NFIP's financial health. Specifically, the bill phases out within four years NFIP coverage for all single-family residential structures (those with 1-4 units) with estimated replacement costs that exceed $1 million per dwelling unit. This prohibition applies only to properties located in communities with active private flood insurance markets.
The original version of H.R. 2874 also would have phased-out coverage for all new structures built in areas classified as being at the highest risk of flooding. Such a prohibition would have made it expensive and difficult to finance the development of affordable housing and other economic development projects in many communities, concerns NCSHA shared with the Financial Services Committee.
The bill also prohibits NFIP from offering new or renewed coverage for any property for which NFIP has paid claims payments that exceed three times the amount of the property's replacement value (the bill originally set the threshold at twice the property's replacement value). This prohibition would apply to flood damage that occurs beginning 18 months after the bill is enacted into law. In addition, the bill gradually increases premiums for policyholders who file multiple claims on the same property. Per the agreement reached between Hensarling and Scalise, this provision now only applies to losses realized after the bill goes into effect.
H.R. 2874 also:
• Requires local communities to develop specific flood risk mitigation plans in flood-prone areas (communities with 50 or more multiple loss structures or five or more severe repetitive loss structures);
• Authorizes the Federal Emergency Management Agency (FEMA) to establish a pilot program to provide financial assistance for low-income homeowners and incentivize communities to purchase and acquire properties that have incurred substantial damage from flood events;
• Requires FEMA to conduct an independent actuarial analysis of NFIP each year;
• Raises NFIP's annual Reserve Fund assessment fee that it collects after every year it doesn't collect the statutory minimum amount from 15 to percent to 16 percent;
• Mandates that FEMA transfer a portion of NFIP's risk to private entities through risk-sharing arrangements; and
• Reduces compensation for private insurance brokers who sell NFIP policies through the Write-Your-Own (WYO) market at 25 percent of the homeowners' premiums.
H.R. 2874 also includes several provisions designed to limit flood insurance costs for consumers. It reduces the cap on annual rate increases for individual policyholders to 15 percent from 18 percent and sets the maximum chargeable risk premium for residential properties at $10,000. State governments will have the option to create affordability programs through which states would identify and qualify low-income residents who are eligible for premium discounts. The bill also requires FEMA to expedite the implementation of a program, authorized in previous legislation, to allow policyholders who have not escrowed for their flood insurance costs to pay their premiums in monthly installments instead of one lump-sum payment.
Other provisions in the bill seek to increase private sector participation in the flood insurance market by giving states more flexibility to approve and regulate private flood insurers and allowing WYO insurers to also offer private flood insurance policies. It mandates that FEMA establish an open-source data system that will allow the public to access the information it uses to determine properties' flood risk. Local communities will be permitted to submit for approval to FEMA their own alternatives to NFIP flood maps.
H.R. 2874 will now be referred to the Senate. Senate Banking Committee Chair Mike Crapo (R-ID) and Sherrod Brown (D-OH) introduced the base text of legislation, the National Flood Insurance Program Reauthorization Act of 2017, that would reauthorize the NFIP for six years. The bill is expected to serve as starting point for Crapo, Brown, and other Banking Committee members to develop their own NFIP reform legislation. Two other bipartisan flood insurance reauthorization bill have been introduced in the Senate: one by Bill Cassidy (R-LA) and Kristen Gillibrand (D-NY) and the other by John Kennedy (R-LA) and Robert Menendez (D-NJ).