House Committee Questions Watt on GSE High LTV Lending and the Housing Trust Fund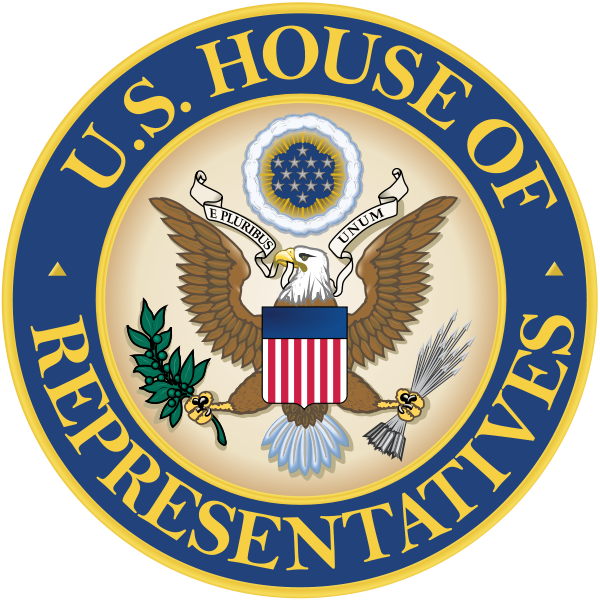 Mel Watt, the director of the Federal Housing Finance Agency (FHFA), appeared before a House Financial Services Committee hearing yesterday. During the hearing, Republican and Democratic Committee members engaged Director Watt and each other over recent FHFA actions to increase Fannie Mae and Freddie Mac's support for affordable housing.
In his opening statement and written testimony, Watt told the panel that, as conservator of Fannie Mae and Freddie Mac, FHFA has had to balance two competing goals: ensuring the firms' fiscal soundness and guaranteeing that Fannie Mae and Freddie Mac support a liquid housing finance market. Watt also summarized for the panel FHFA's 2015 Scorecard for Fannie Mae, Freddie Mac and Common Securitization Solutions, which outlines the specific standards it expects both Fannie Mae and Freddie Mac to meet this year. The Scorecard establishes three main priorities for the firms: 1) Maintaining credit and foreclosure prevention activities; 2) Decreasing taxpayer risk; and 3) Building a new securitization infrastructure.
The hearing largely focused on FHFA's recent decisions to allow Fannie Mae and Freddie Mac to guarantee single-family mortgages with lower down payments and to direct both firms to begin making contributions to the Housing Trust Fund and Capital Magnet Fund. Committee Chairman Jeb Hensarling (R-TX) expressed his strong opposition to these polices, which he argued in his opening statement put taxpayers at excessive risk and would make it more difficult to reform the housing finance system.
Hensarling was particularly critical of Watt's decision to begin allowing FHFA to purchase and/or guarantee loans with loan-to-value ratios of up to 97 percent (the previous limit had been 95 percent, except for loans originated through Fannie Mae's HFA Preferred Program). The Chairman showed Watt a chart comprised of banking data from federal regulators which he said demonstrated that low down payment loans are riskier. He asked Watt if he felt that allowing Fannie Mae and Freddie Mac to purchase low down payment loans was too risky for taxpayers.
Watt answered that the amount of the borrower's down payment is just one factor that impacts a loan's performance, and that low down payment loans perform well when they are underwritten well and when borrowers receive housing counseling and have strong credit scores. He argued that Fannie Mae and Freddie Mac had put into place sufficient underwriting standards so as to ensure that they will only purchase low down payment loans extended to responsible borrowers. Hensarling was unconvinced and told Watt that Fannie Mae and Freddie Mac were now competing with the Federal Housing Administration (FHA) to become "the world's leading subprime lender."
Maxine Waters (D-CA), the Committee Ranking Member, defended FHFA's policies. Waters contended that, by allowing Fannie Mae and Freddie Mac to support high LTV loans, FHFA was helping to ensure that many responsible consumers who do not have enough wealth to save up for a large down payment will have the chance to purchase a home. "I think a lot of people fall into that category," Waters said. "They deserve to be homeowners."
Other Committee Republicans echoed Hensarling's concerns about high-LTV lending and also sharply questioned Watt on his decision to direct Fannie Mae and Freddie Mac to begin making contributions to the Housing Trust Fund and Capital Magnet Fund. Representative Patrick McHenry (R-NC) the Committee's Vice Chair, asked Watt how he could justify diverting capital away from the two firms when they are both still highly leveraged.
Watt responded that he was simply following the instructions of the Housing and Economic Recovery Act of 2008, which requires Fannie Mae and Freddie Mac to make such contributions if FHFA does not believe that such contributions will hurt the firms' economic well-being. Now that each firm has substantially improved their finances, Watt argued, FHFA was statutorily required to allow such contributions to begin.
Democrats expressed their support for the policy. Representative Carolyn Maloney (D-NY) pointed out that the Trust Fund and Capital Magnet Fund could make hundreds of millions of dollars available for affordable housing each year. John Lynch (D-MA) noted that there are an estimated 7 million Americans who are unable to secure affordable housing and said that the Trust Fund and Capital Magnet Fund could help to address this shortfall.
Committee members also questioned Watt about how FHFA intends to adjust the guarantee fees (g-fees) that Fannie Mae and Freddie Mac charge for guaranteeing single-family loans. In January 2014, Watt suspended g-fee increases that had been put in place by his predecessor, Ed DeMarco, saying that that the issue needed more study. FHFA then released a Request for Input seeking stakeholder input, to which NCSHA responded.
Watt told the Committee that FHFA is still reviewing all the feedback it received and has not yet made a decision. He said the agency expects to make an announcement at the end of the first quarter of 2015. Watt also predicted that FHFA will publish sometime this year regulations establishing Fannie Mae's and Freddie Mac's "duty to serve" obligations, as established by HERA.