Congress Passes Budget Deal, New Stopgap Funding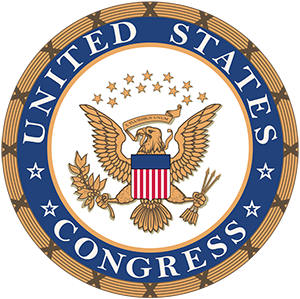 President Trump this morning signed a two-year bipartisan budget agreement lifting the caps on federal spending for FY 2018 and FY 2019 by almost $300 billion and extending current funding levels until March 23 so that Appropriators will have time to write final FY 2018 spending bills using the new caps. The enactment of the bill ended a very brief government shutdown that began at midnight last night when the previous stopgap funding bill — or Continuing Resolution (CR)– expired. The House approved the measure by a margin of 240-186, after it received Senate approval by a margin of 71-28.
The two-year budget deal sets higher spending caps for both defense and non-defense discretionary programs than those provided by the Budget Control Act of 2011 (BCA). It raises the spending cap on non-defense domestic spending, including affordable housing programs, by $63 billion in fiscal year 2018 and $68 billion in fiscal year 2019; and raises the cap on defense discretionary spending by $80 billion in fiscal year 2018 and $85 billion in fiscal year 2019. Congress previously passed bipartisan budget deals to temporarily lift the BCA caps in 2013 and 2015.
Although appropriators typically control how funds are allocated, the budget agreement assumes that some of the non-defense discretionary spending over two years will be for certain programs, including $20 billion for infrastructure projects, such as surface transportation, rural broadband and clean drinking water; $6 billion for anti-opioid efforts; $5.8 billion for Child Care Development Block Grants; $4 billion to rebuild veterans hospitals and clinics; $2 billion for the National Institutes of Health; $4 billion for college affordability programs; and $4 billion to help clear out the Veterans Affairs health care maintenance backlog.
The measure also provides nearly $90 billion in emergency funding for disaster relief in Florida, Texas, Puerto Rico, the U.S. Virgin Islands, and other states impacted by recent natural disasters. These funds include:
$28 billion in Community Development Block Grants (CDBG-DR) for housing and infrastructure;
$23.5 billion for the Federal Emergency Management Agency's fund for recovery repairs and future mitigation;
$4.9 billion in Medicaid funds for Puerto Rico and the U.S. Virgin Islands, which were hit hard by Hurricane Maria in 2017;
$2.4 billion to help citrus growers in Florida and farmers in other areas recover from hurricanes and wildfires;
$2 billion to help Puerto Rico and the U.S. Virgin Islands rebuild their electric grids.
Finally, the measure suspends the debt ceiling until March 1, 2019; includes one-year extensions of more than 30 expired tax breaks; and establishes special congressional committees to work on budget and appropriations reform and pension reform. The National Flood Insurance Program is extended through March 23, as part of the CR. For more information, please contact NCSHA.