WCDA Board Member Elected President of NCSHB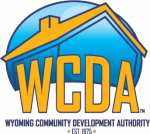 CASPER, WY — Pat Hand, Board Member for the Wyoming Community Development Authority (WCDA), was elected President of the National Conference of State Housing Boards (NCSHB) in Denver, CO on October 16, 2017.
NCSHB consists of board members representing Housing Finance Agencies from all 50 states. In addition to electing Pat Hand as President, other elected officers are from North Carolina, South Carolina, California and Pennsylvania.
The organization exists to provide educational and training opportunities for state Housing Finance Authority board members. The agency equips board members with the tools to govern their agencies effectively.
Hand has served on the WCDA board since 2011. He is a retired attorney currently living in Cheyenne with his wife, Karen. Prior to settling in Cheyenne, he was an attorney in Douglas for 45 years. He has served on the Board of Directors for the Wyoming Highway Commission and on the Environmental Quality Council.
"WCDA is extremely fortunate to have such a dedicated board of directors. Pat's involvement and experience are invaluable to our organization," WCDA Executive Director Scott Hoversland said.
NCSHB meets twice per year, once in the spring and again during the fall Annual Conference. The board convenes periodically via conference call.
Contact:
(307) 265-0603
info@wyomingcda.com