WCDA Announces 2017-2018 Board Officers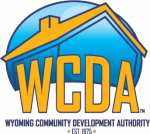 CASPER, WY — Wyoming Community Development Authority (WCDA) elected new Board officers during their annual meeting on September 27, 2017.
Judy Lane was elected to serve as the WCDA Board Chairman for the 2017-2018 term. Lane has been on the WCDA Board since 2012. Lane is a Senior Vice President and board member for Wyoming Bank and Trust in Cheyenne, and leads the mortgage lending team in providing mortgage loan products, from first-time homebuyers to reverse mortgages for seniors. Lane has been in the mortgage business for over thirty years with experience as a Loan Officer, Processor, Underwriter, Closer, and Manager.
Kristin Lee was elected to serve as the Vice Chairman for the 2017-2018 term. Lee has served on the WCDA Board since 2014. She serves as the Director of Legislative and Regulatory Affairs for Century Link in Cheyenne. Lee graduated from the University of Wyoming Law School. Soon after completion of her law degree, she worked for the Attorney General's Office. Lee has served on the Wyoming Public Service Commission, appointed to that post by Governor Jim Geringer.
Susan Anderson was elected to serve as the Secretary/Treasurer for the 2017-2018 term. Anderson is a weekly columnist for the Casper Star Tribune and has worked in journalism for over 45 years. She has an extensive background in government and education and has served as an elected member on the Wyoming Senate and Wyoming House of Representatives. Anderson has also held positions with former Governor Dave Freudenthal as well as Governor Matt Mead.
Lane replaces outgoing Chairman George Parks. Lee replaces outgoing Vice Chairman Judy Lane. Anderson replaces outgoing Secretary/Treasurer Kristin Lee. The remaining WCDA Board members are Governor Matt Mead, State Treasurer Mark Gordon, State Treasurer Representative Erica Legerski, Governor Representative Colin McKee, Pat Hand from Cheyenne, George Parks from Cheyenne, Kari Cooper from Jackson, and Rob Boner from Douglas.
Media Contact:
communications@wyomingcda.com
(307) 265-0603