VHFA Distributes Increased Federal Tax Credits to Build Hundreds of Affordable Apartments Statewide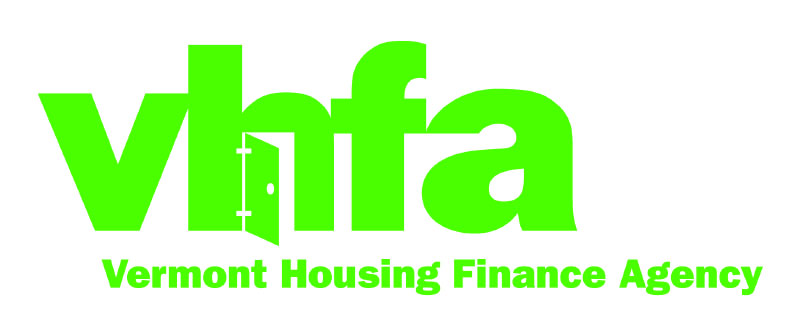 BURLINGTON, VT — The Vermont Housing Finance Agency (VHFA) Board of Commissioners announced yesterday that its annual allocation of federal and state housing tax credits will support the development of 214 permanently affordable apartments in nine communities across the state. Low and moderate income Vermont renters will benefit from a 12.5 percent increase in Vermont's annual allocation enacted by Congress last year.
Housing tax credits are the single largest source of funding for the development of affordable rental housing in Vermont. VHFA awarded the developers of the eight projects state and federal tax credits that are expected to yield an estimated $41 million in total upfront equity for development costs.
"The number of Vermont renters struggling to afford rent continues to rise," remarked Maura Collins, Executive Director of VHFA. "The increase in federal tax credits allows us to build approximately 20 more permanently affordable apartments each year. This increase coincided with the issuance of Vermont's Housing for All Revenue Bond, spurring substantial growth in the development of affordable housing."
Despite its clear benefits, the 12.5 percent increase in federal tax credits has only been funded by Congress through 2021. In addition to providing over 7,000 homes to Vermonters since 1986, the tax credit program supports nearly 8,000 jobs related to development and housing management each year. In light of this, VHFA is strongly supporting legislation introduced in Congress last year to increase tax credits by 50 percent, which would allow 900 additional affordable apartments to be built in Vermont over the next ten years.
The Board also approved $22 million in VHFA permanent and construction loans. In total, VHFA awarded permanent loans and tax credit equity are expected to cover 64 percent of the development costs for the upcoming projects.
Housing developments awarded federal tax credits include Maiden Lane Apartments in downtown St. Albans, which is a public-private partnership between the City of St. Albans, Champlain Housing Trust, and Housing Vermont. It will create 22 affordable apartments in a 30-unit mixed income building, six of which will be reserved for homeless or at-risk households. Maiden Lane will be part of the Congress & Main Redevelopment project to replace dilapidated buildings with a mix of rental housing, condominiums, office space and storefronts.
Juniper House in Burlington, developed by Cathedral Square Corporation, is a 70-unit building with 60 affordable apartments for seniors, seven of which will be enriched with supportive services for formerly homeless or at-risk households. Juniper House will be located at Cambrian Rise, a new neighborhood on the shores of Lake Champlain that will mix market rate and affordable apartments and condominiums. All of the units were designed for accessibility, and all residents will have access to SASH (Support and Services at Home), a care-coordination program that helps residents live safely, comfortably and independently.
In Shaftsbury, Lake Paran Village will offer 16 affordable apartments in a 22-unit mixed income site with multiple small buildings. The apartments will be in walking distance both to the Village of North Bennington and nature trails surrounding the lake. Shires Housing is the project sponsor. As part of the project, Shires Housing will reserve four apartments in its portfolio for homeless or at-risk households.
Housing Vermont will completely rehabilitate a historic building in downtown St. Johnsbury to develop New Avenue Apartments. The renovated building will contain 38 affordable apartments, nine of which will have access to supportive services for homeless or at-risk households. The first and second floors of the building are being privately developed as condominiums and commercial spaces, with the goal that New Avenue will serve as a cornerstone for downtown revitalization.
Vergennes Community Housing, sponsored by Addison County Community Trust and Housing Vermont, will offer seven market rate apartments and 17 affordable apartments, four of which will offer supportive services for homeless or at-risk households. Vergennes Community Housing will have a child care center located on-site, as well as easy access to schools, transportation and amenities in the downtown area.
These projects each achieve important housing priorities for the agency. All of the new projects will include some apartments for formerly homeless Vermont households. In addition, every new development is located within half a mile of regular public transportation, furthering the goal of smart growth and downtown development.
VHFA also awarded federal bond credits and Vermont State Tax Credits to four projects that will significantly rehabilitate older buildings, helping to preserve Vermont's limited supply of affordable rental housing. In Waterbury, Downstreet Housing and Community Development will renovate 14 affordable apartments in the historic Stimson and Graves building. The Manchester Knoll and Depot Street project involves the rehabilitation of 25 affordable apartments in several different buildings in Manchester and Bennington by Shires Housing. Governor Prouty Apartments in Newport has 24 affordable apartments for senior and disabled renters that will be renovated by RuralEdge.  All of these projects will involve substantial energy efficiency updates, including new heating systems, window replacement and weatherization.
In addition to the housing credits and loans awarded by VHFA, other funding sources for these developments include grants and loans from the Vermont Housing and Conservation Board, the federal HOME program, the Federal Home Loan Bank's Affordable Housing Program, the National Housing Trust Fund, local housing trust funds, NeighborWorks and the Vermont Community Development Program.
VHFA is a non-profit agency created in 1974 by the Vermont Legislature to finance and promote affordable housing opportunities for low- and moderate-income Vermonters. Since its inception, the Agency has helped approximately 29,000 Vermont households with affordable mortgages and financed the development of approximately 8,800 affordable rental units. www.vhfa.org