Vermont Housing Finance Agency Completes Successful Sale of State Tax Credits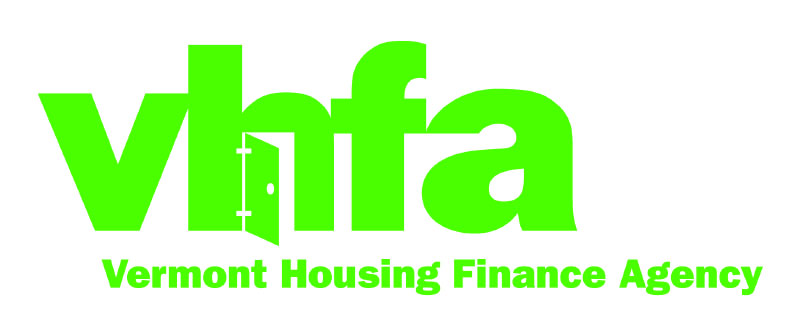 BURLINGTON, VT — Vermont Housing Finance Agency (VHFA) worked with local financial institutions to fund affordable homes that will be sold to low- and moderate-income Vermonters. Passumpsic Bank, Mascoma Bank, Union Mutual Insurance, Community National Bank, and Union Bank invested in Vermont Affordable Housing Tax Credits available through VHFA.
Vermont Affordable Housing Tax Credits provide funding for rental housing development and affordable homeownership opportunities. This year, the State increased funding for the credits by $250,000. These state tax credits are awarded by VHFA along with federal tax credits and loans to developers. These credits are then sold to investors to raise the start-up capital needed for housing development. The state homeownership credits were purchased by Passumpsic Bank, Mascoma Bank, Union Mutual Insurance and Community National Bank. Together, the sale of the credits has raised roughly $2.5 million for affordable housing.
An additional investment by Union Bank will fund VHFA's Down Payment Assistance program. This is the sixth straight year that Union Bank has purchased these credits. VHFA's Down Payment Assistance program helps first-time homebuyers purchase a home in Vermont. Historically, VHFA has sold credits directly to investors to raise money for the program. This year, for the first time, VHFA also sold homeownership tax credits on behalf of a group of affordable housing developers, including Champlain Housing Trust, Twin Pines Housing and NeighborWorks of Western Vermont. This bulk sale made it easier to find investors for the credits, and benefited from VHFA's expertise in navigating the tax credit market.
State housing tax credits are a sound financial instrument for institutions and they are also an important investment in Vermont communities, which have an urgent need for more affordable housing. The median Vermont home sold for $215,000 in 2018, which would be affordable for a household with an annual income of $61,523 per year. However, the median Vermont renter household earns just $33,949.
Projects funded by this investment include affordable townhomes at Safford Commons in Woodstock developed by Twin Pines Housing. NeighborWorks of Western Vermont will use the funds on a pilot project to rehabilitate older homes in Arlington. Champlain Housing Trust plans to use the funds on several projects, including a collaboration with Habitat for Humanity in Milton. All of these homes will be sold to low- and moderate-income families. In exchange for reduced purchase prices, homebuyers agree to perpetual affordability for future buyers.
VHFA is a non-profit agency created in 1974 by the Vermont Legislature to finance and promote affordable housing opportunities for low- and moderate-income Vermonters. Since its inception, the Agency has helped approximately 29,000 Vermont households with affordable mortgages and financed the development of approximately 8,800 affordable rental apartments.
###
Vermont Housing Finance Agency
FOR IMMEDIATE RELEASE
December 5, 2019
CONTACT: CHRIS FLANNERY
(802) 652-3445
cflannery@vhfa.org