Colorado's State's Housing Needs Drive Record Activity at CHFA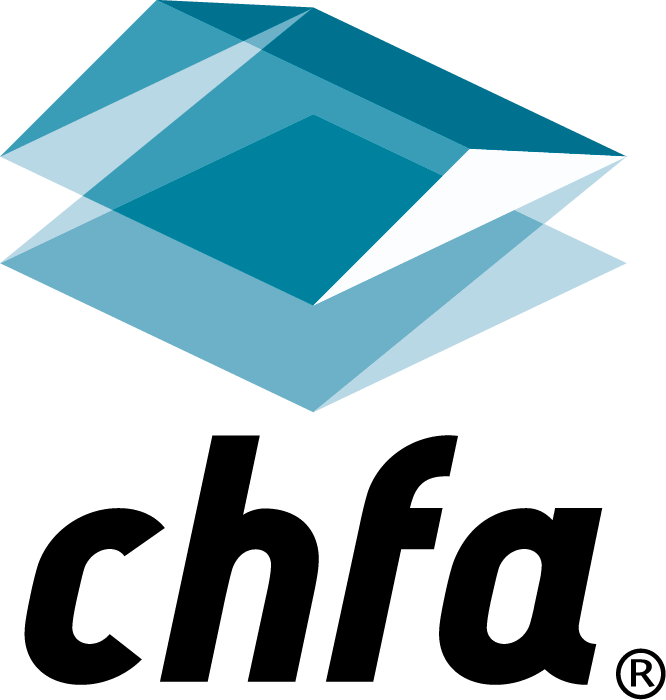 CHFA invests a record $2.36 billion into affordable housing for Colorado in 2017
DENVER, CO – The need for affordable housing in Colorado has reached new heights and was reflected in record levels of production at Colorado Housing and Finance Authority (CHFA) in 2017. CHFA, which invests in programs to support affordable homeownership and affordable rental housing, helped more than 8,000 Coloradans become homeowners, and supported the development or preservation of more than 6,000 units of affordable rental housing in 2017. Both figures are at their highest levels yet according to CHFA, which was created in 1973.
"CHFA is a mission-based organization, so our production growth is directly aligned to the growing needs of those we serve. In the last three years, CHFA's investment in affordable housing has increased 182 percent compared to 2011 through 2013, with 2017 being our most historic year yet in terms of production. This demonstrates that demand for affordable housing options in Colorado, whether purchasing or renting, is at an all-time high. CHFA is pleased to play a role in meeting this demand, and help as many Coloradans as possible, because everyone should have the opportunity for housing stability and economic prosperity," said Cris White, executive director and CEO for CHFA.
To help Coloradans purchase homes affordably, CHFA offers 30-year fixed rate home loan products at competitive rates, with options for down payment assistance. CHFA offers down payment assistance grants, and in 2017, launched down payment assistance in the form of a second mortgage. CHFA also offers Mortgage Credit Certificates (MCCs), a tax credit that can save homeowners 20 percent of their mortgage interest each year. In 2017, CHFA invested a record $1.9 billion in first mortgage loans, $76.6 million in down payment assistance, and issued $185.8 million in MCCs. Eighty-nine percent of CHFA homeownership customers were first-time homebuyers, 58 percent were Millennials, and 47 percent bought homes outside of the Denver Metro area.
CHFA also sponsors statewide homebuyer education classes, which reached the highest level of enrollment to date in 2017, with 13,224 households served.
To support the development or preservation of affordable rental housing in Colorado, CHFA is Colorado's allocator of federal and state Low Income Housing Tax Credits (LIHTC), and also offers financing to developers. In 2017, CHFA awarded $53.2 million in state and federal LIHTC to support 4,397 units of affordable rental housing that will be built or preserved by undergoing renovations. This represents the most units supported by LIHTC in any single year of CHFA's history.
Additionally, CHFA invested $363.3 million in multifamily financing, bringing the total number of units supported in 2017 with either loans or LIHTC to 6,217—setting a new benchmark for total units supported by CHFA in one year.
CHFA's investment of affordable rental housing in 2017 will help families, seniors, veterans, Colorado's workforce, and people experiencing homelessness find a safe, decent, and affordable place to call home.
"CHFA will continue to work with our communities and housing partners in 2018 and the years ahead to help make Colorado a more affordable place to live. Identifying ways to leverage and increase resources for both for-sale and rental housing is key, along with preserving existing affordable rental housing stock. Housing stability is necessary to everyone's wellbeing and we must continue to provide viable options to Coloradans, especially at a time when they need us the most," added White.
About CHFA
CHFA strengthens Colorado by investing in affordable housing and community development. Created in 1973, CHFA invests in loans to low- and moderate-income homebuyers through our network of participating lenders, and makes loans to affordable multifamily rental housing developers and small and medium sized businesses. CHFA also provides education and technical assistance about affordable housing and economic development. CHFA is a self-sustaining public enterprise. CHFA issued debt is not the obligation of the state. For more information about CHFA please visit www.chfainfo.com, call its Denver office at 1.800.877.chfa (2432), or its Western Slope office at 1.800.877.8450.
Media Contact:
Megan Herrera
mherrera@chfainfo.com
303-297-7407