More Than $28 Billion of New Investment Expected in Opportunity Zones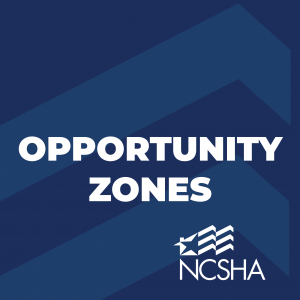 The number of funds created to invest in the nearly 9,000 economically distressed communities designated as Opportunity Zones continues to grow, according to analysis of NCSHA's latest Opportunity Zone Fund Directory. The 130 funds listed in the current directory expect to raise more than $28 billion for Opportunity Zone investment. The directory includes 13 new funds and details on each fund's size, geographic focus, and investment focus.
Funds range in size from $1 million to $3 billion, with an average fund size of $215 million. While 2 of the 13 new funds have a target investment in excess of $1 billion, the vast majority of recent funds anticipate investment of less than $50 million. Roughly one-third of the funds (46 of 130) plan to invest nationwide, while the remaining two-thirds (84 of 130) are targeting specific states or regions.
Commercial real estate continues to be a strong focus of Opportunity Funds, with 91 percent (119 of 130 funds) reporting investment in multifamily residential, student housing, mixed-use, hospitality, or other commercial development. The number of funds planning to invest in community revitalization, affordable housing, or workforce housing has increased to 58 percent (76 of 130), while 51 percent (66 of 130) plan investment in economic development or small business development, and 21 percent (27 of 130) plan to focus on infrastructure or renewable energy investment. Other investment targets reported by funds include single-family residential (20 funds), transit-oriented development (6), senior housing (5), and agriculture (4). Nearly all of the 130 funds report investment focus in multiple categories.
NCSHA will update the directory as additional Opportunity Funds are announced. To add a fund to the directory, please complete this form.