Hotel & Travel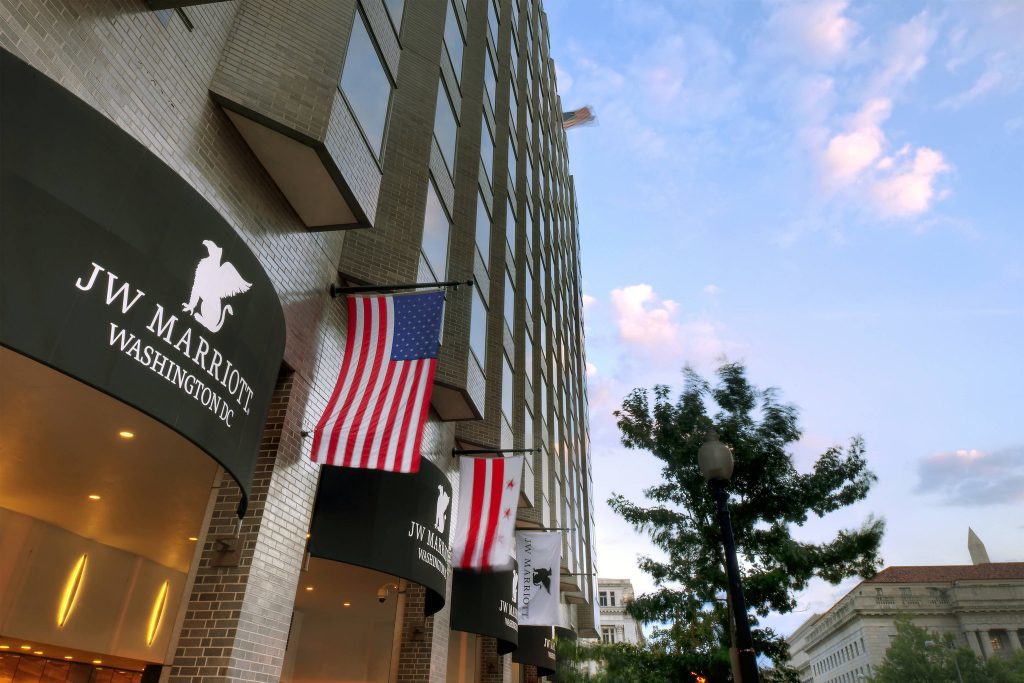 JW Marriott Washington, DC
1331 Pennsylvania Avenue, NW
Washington, DC 20004
Hotel Website
Reservations: 800-393-2503
Room Rate: $299/night, single or double room
Hotel Cutoff: December 10
Note: NCSHA has not authorized any third party to sell hotel rooms for this event. Reservations should be made directly with the hotel via the link you will receive with your registration confirmation.
Please register for the Institute with NCSHA before making a hotel reservation within the NCSHA room block. To make a hotel reservation, call the JW Marriott and identify yourself as an NCSHA attendee to receive the Institute discount, or use the link provided in your registration confirmation email.
Hotel rooms within NCSHA's room block are for HFA Institute registrants. Once registered, please do not reserve multiple hotel rooms or make reservations in the block for people who are not registered for the conference. NCSHA will review the hotel reservation lists weekly and notify people found holding duplicate reservations or reservations without corresponding registrations. Failure to register within two business days thereafter will result in cancellation of these reservations within NCSHA's block without further notice.
Green Initiatives
NCSHA continues to make strides in incorporating environmental responsibility into its conferences. The JW Marriott Washington, DC is an ally in this effort, as they have implemented many successful green initiatives. Click here for more information.
Ground Transportation 
Depending on arrival time, travel time to the JW Marriott Washington, DC is about 15 minutes from Ronald Reagan Washington National Airport (DCA), 40 minutes from Dulles International Airport (IAD), and 50 minutes from Baltimore/Washington International Airport (BWI). Approximate taxi service costs are: from DCA, $20; from IAD, $75; and from BWI, $90.
Super Shuttle is available by calling 800-258-3826 and making an advance reservation. Train service to Washington from BWI is available daily via MARC and Amtrak. The hotel is also accessible by Metro from DCA via the Blue Line. The Metro Center station is located two blocks from the hotel (approximately a three-minute walk).
Attire and Climate
Business casual attire is appropriate for all conference activities. In January, Washington temperatures typically range from the low 40s during the day to the upper 20s at night. Hotel temperatures may vary, so a sweater is recommended.