Social Services Manager
Organization:
Delaware State Housing Authority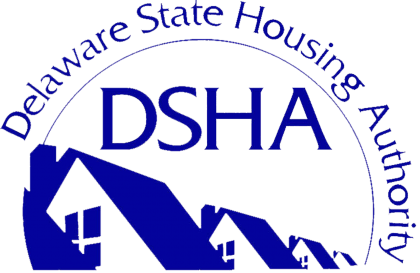 ENTRY LEVEL SALARY: $47,892– FULL-TIME
OFFICE LOCATION: DOVER, DE
OPENING DATE: 04/11/19
CLOSING DATE: 04/25/19
The incumbent is involved in social service administrative work participating in the development of policies, regulations and objectives for sectional, regional or statewide social service programs which include developing proposals, policies procedures, regulations and/or specifications for contracted services, monitoring service provision and assuring that programs and services conform to State/Federal regulations. The incumbent functions under the direction of a Director, Deputy Director or an administrative supervisor and is responsible for assisting in the development of new or revised program policies, procedures, regulations and objectives and/or recommending funding and funding levels. The Social Services Manager may participate in developing grant proposals, policies, procedures, regulations and/or specifications for contracted services and monitoring the provision of services to clients for conformance to State/Federal regulations, error reduction and, as required, corrective action implementation. An incumbent can perform special projects on workload, staffing assignments, overtime requirements, targeted problems, and may conduct fair hearings, render decisions based on gathered information and testify in court in support of a decision. Work includes serving as a program consultant, coordinator and liaison; serving on committees, task forces, problem solving groups with other public/private agencies; studying existing or proposed services; addressing community organizations regarding assigned programs and the preparation of a variety of reports such as statistical analysis and program assessments.
MINIMUM QUALIFICATIONS
Applicants must have education, training and/or experience demonstrating competence in each of the following areas:
Three years of experience in health or human services work such as applying theories, principles, laws and practices of health or human services programs and services that assist with and improving life for individuals, families, or communities such as financial support, employment, unemployment, housing, health care, disease prevention, substance
abuse, child protective services, physical/mental health treatment and prevention or rehabilitation.
Six months of experience in health or human services program administration such as overseeing and directing the development, implementation and evaluation of health or human services programs and services; planning and establishing short and long range program goals and objectives. Providing advice to other agency organizational units
through consultation.
Six months of experience in developing policies or procedures.
Six months of experience in interpreting laws, rules, regulations, standards, policies, and procedures.
Six months of experience in narrative report writing.
PRINCIPLE ACCOUNTABILITIES
Essential functions are fundamental, core and are not intended to be an exhaustive list of all job duties. Since specifications are descriptive and not restrictive, incumbents can complete job duties of similar kind not specifically listed here.
Monitors, evaluates, collects and analyzes program data.
Provides technical assistance and recommends course of action.
Prepares interpretative reports of program goals and objectives, provision of services, and programs/services ability to meet standards and regulations. This specifically includes assisting in/or completely preparing the annual Moving To Work Reports and Plan for submission to HUD.
Participates in developing policies, regulations, forms, proposal requests, implementing new procedures, monitoring, developing, reviewing, updating, and negotiating contracts, and/or preparing grant applications.
Acts as liaison with operations' staff, State/Federal agencies and community organizations.
Analyzes problems, applies policy to problem situations, responds to requests for information and questions in relation to services.
Assists as consultant, coordinator/liaison for special programs and/or projects.
Assesses impact of proposed rules on current operations financially and programmatically.
Monitors, evaluates and implements software applications for case management, MTW reports, integration with other management applications, scanning and compliance.
May supervise professional or clerical staff engaged in monitoring functions, special projects and record keeping functions.
BENEFITS
These include up to 15 vacation days and 15 sick day leave accrual, up to 13 paid holidays a year, and immediate access liberal retirement benefits, health, dental, vision, short and long term disability, and life insurance plans as well as various supplemental benefit options.
APPLICATION PROCEDURES: Applications must be completed by the closing date of April 25, 2019 on our website www.destatehousing.com (Click on About Us, Employment, Click Here to View All Current Openings, Select job, Scroll Down & Click "Apply Now".) Contact: e-mail: hr@destatehousing.com
DSHA IS AN AFFIRMATIVE ACTION AND EQUAL OPPORTUNITY EMPLOYER.
Accommodations are available for applicants with disabilities in all phases of the application and employment process. Please call DSHA at 302.739.4263 or 888.363.8808 with any questions or requests. TTY/ ASCII/ VOICE/ VCO users may utilize the Telecommunications Relay Service (TRS) at 800.676.3777.
DIRECT DEPOSIT OF PAY IS A CONDITION OF EMPLOYMENT. FAILURE TO AGREE TO PARTICIPATE IN DIRECT DEPOSIT WILL RESULT IN THE WITHDRAWAL OF OFFER OF EMPLOYMENT. DSHA HAS A LAG PAY SYSTEM.